Guest Lecture with Jennifer Tasker
December 6, 2021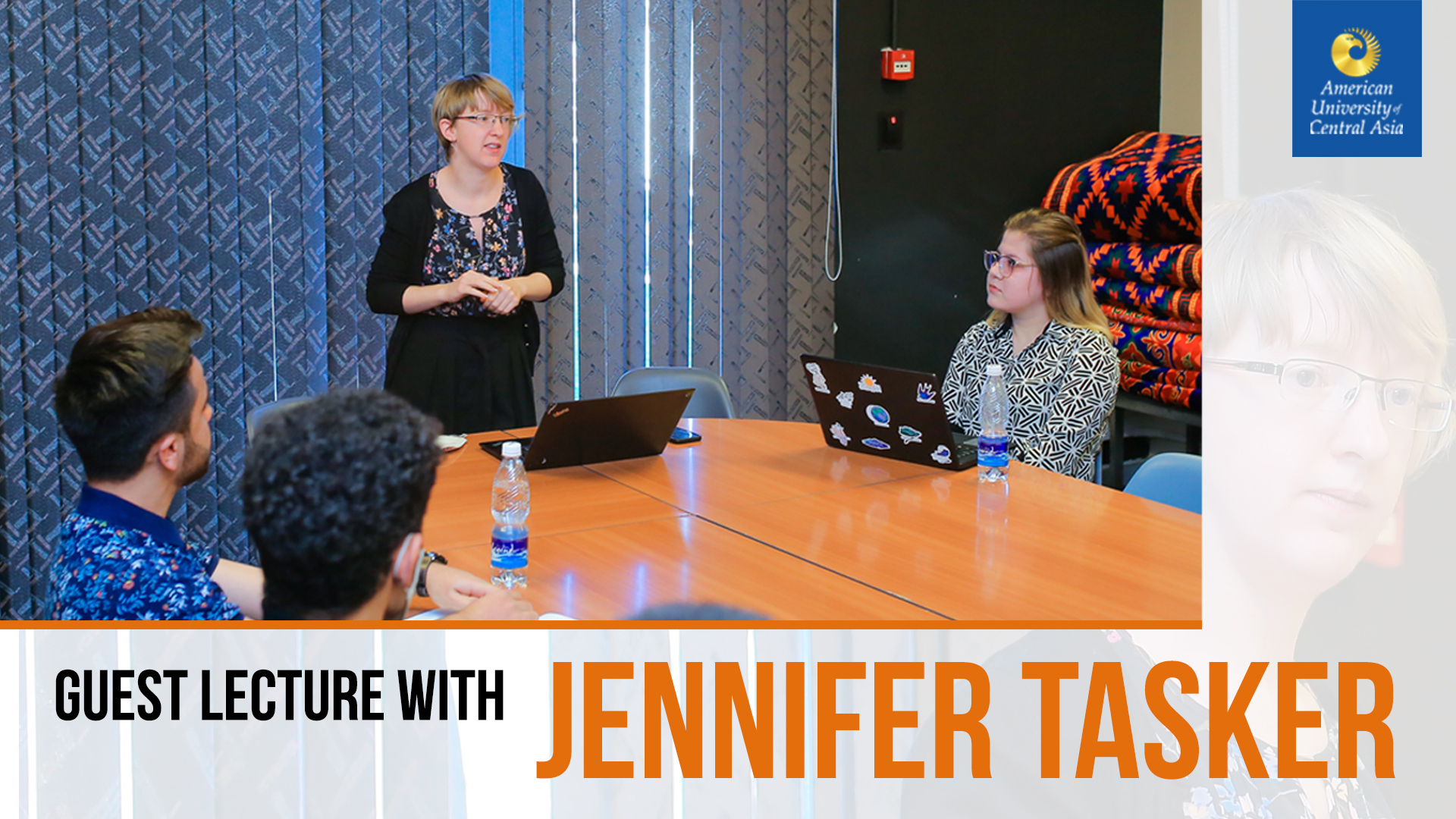 On Thursday, December 2nd, Jennifer Tasker, the Deputy Head of Mission at the British Embassy held a guest lecture in the AUCA within an OSUN Global Citizenship course which is taught by Bermet Tursunkulova, the Director of Development office.
The lecture was devoted to climate change and other issues related to ecology. Ms. Jennifer told the students about COP-26 and explained its main goals and purposes. COP (Conference of the Parties) is the global climate summit where almost every country on earth gather to protect and restore the ecosystem. The 26th annual summit was dedicated to greenhouse gas emissions and Earth's warming global issues.
After the brief explanation of COP, Ms. Jennifer discussed with students the main climate issues in our country. Kyrgyzstan is the third most vulnerable to climate change country in Eastern Europe and Central Asia, a huge problem faced by our country is that the volume of Kyrgyzstan's glaciers has decreased by 30%. Consequently, the shortage of glaciers leads to serious problems with fresh water.
Therefore, to prevent glaciers from melting the country should invest and develop a green economy. Tasker also stated that the main actions for future development of green economy and plans for implementation of carbon-free energy already included Nationally Defined Contributions (NDC) list. The delegation from Kyrgyzstan, led by the President, presented NDC goals at COP-26 in Glasgow.
For the first time, all five countries of Central Asia have created a joint pavilion within the framework of COP26. It indicates that the states of the region are ready to work together to significantly reduce greenhouse gas emissions by 2030.