Thanksgiving 2021
November 29, 2021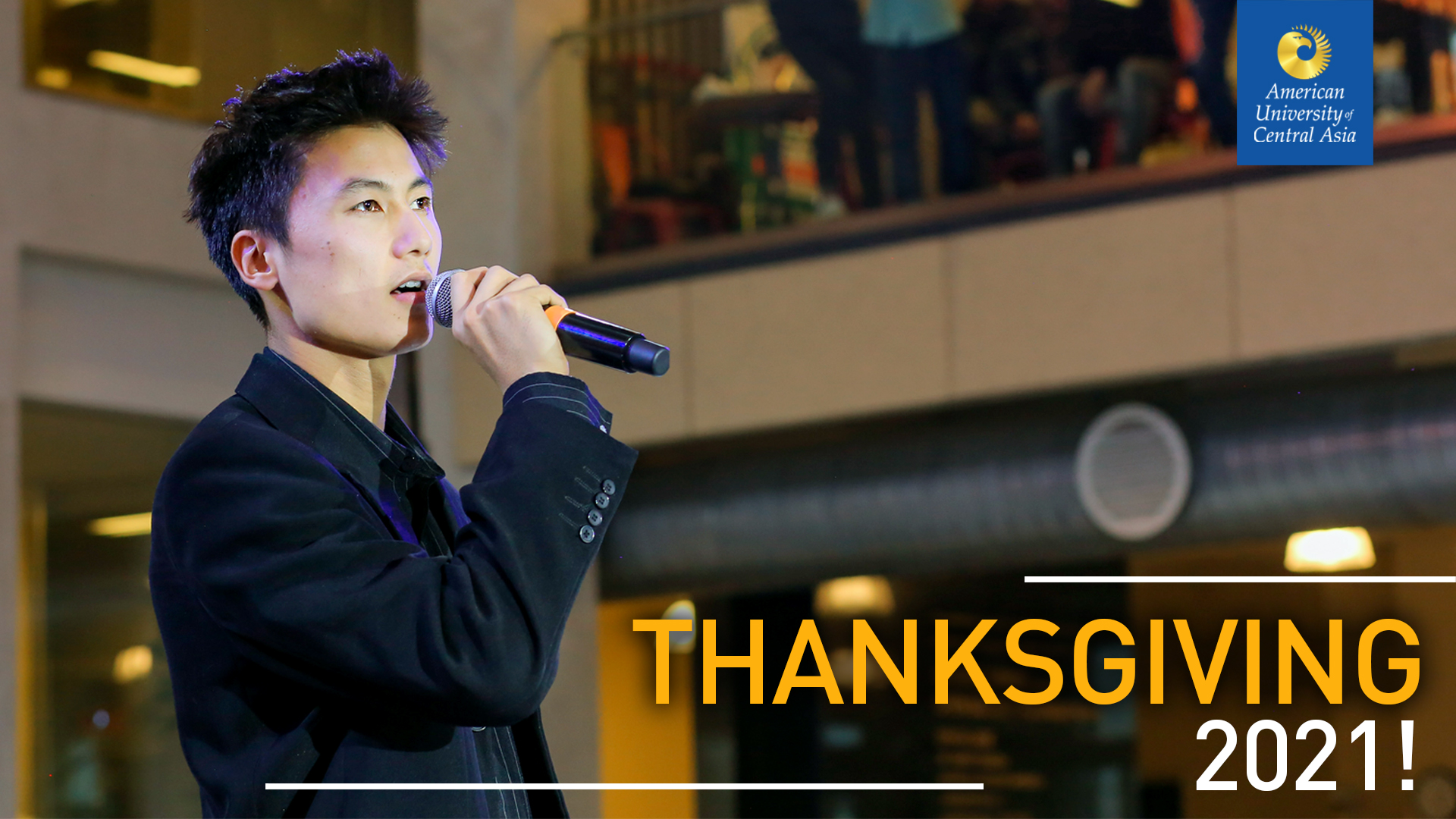 On November 24th, the AUCA community celebrated Thanksgiving Eve!
That evening was full of performances, joy, and, of course, delicious turkey! The event started with a magnificent singing performance by Marat Bakishov who is the soloist in the theater Mirrors. Other students prepared the dance and singing performances too.
Nikolai Shulgin, the Art Director of AUCA continued the evening with a speech where he thanked all gathered students and honored those who proved to be the best in extracurricular activities with incentive certificates!
After the award ceremony, the so-called MC's Aizada and Oleg announced the best wishes on the Gratitude Board. The funniest one was "Thanks AUCA for saving me from marriage", however, the author wanted to remain anonymous and the award went to another quote.
The eve ended with an open mic where all the willing students could stand and thank all those whom they would like to, and of course, after the whole ceremony, everybody tasted a delicious turkey at the buffet table.
AUCA thanks to all those who were near and far, all parents and students, all faculty and staff, we are all AUCA!