Meeting with Aijan Chynybaeva, the member of the Board of Trustees.
November 10, 2021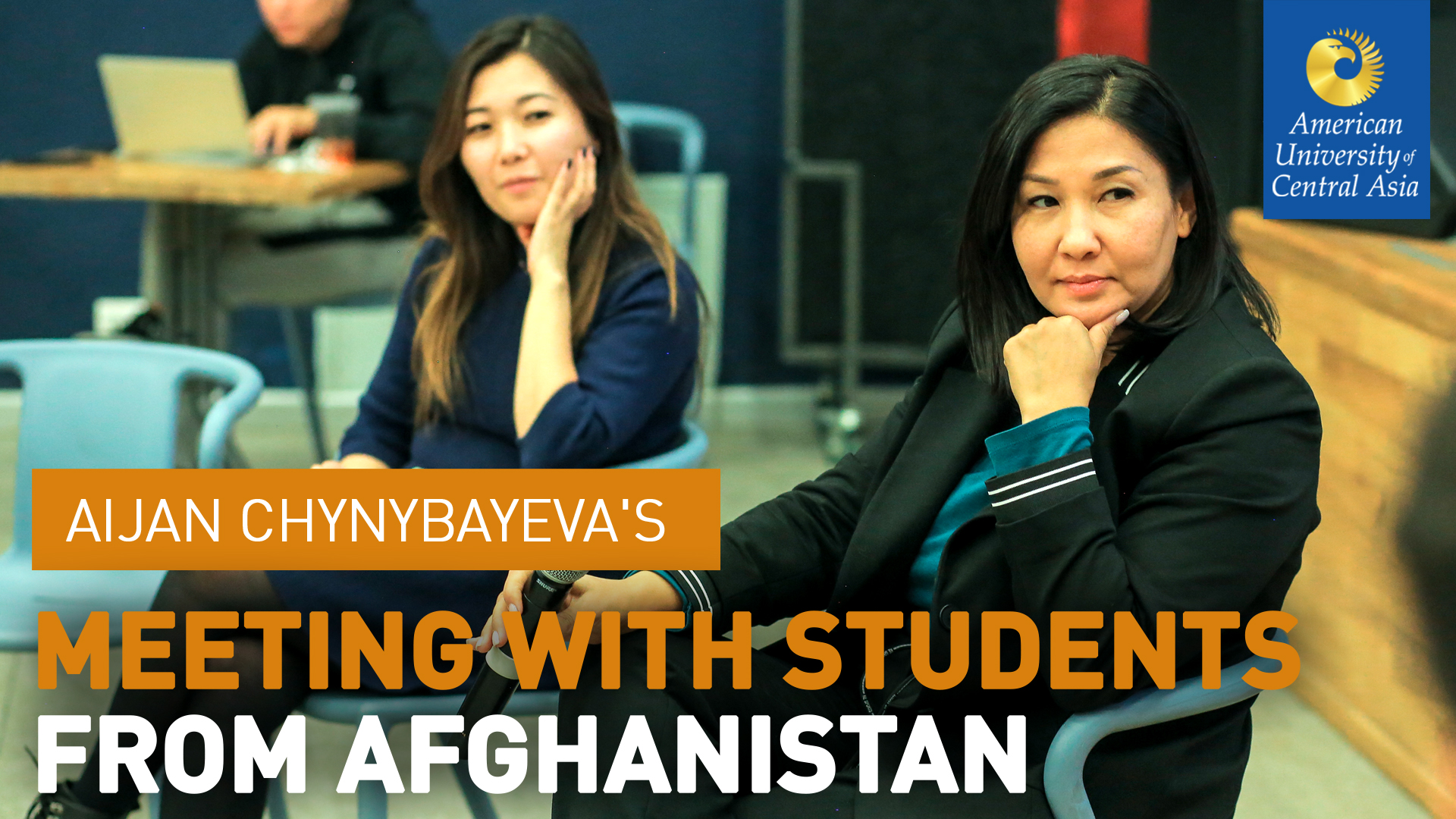 On Friday 5th, Aijan Chynybaeva a member of AUCA's Board of Trustees held a meeting with new coming Afghan students from the American University of Afghanistan (AUAF).
The meeting was held in a cozy atmosphere, where students introduced themselves and briefly discussed the complicated transition stage with Aijan, students thanked AUAF, Kyrgyz Government, and AUCA for their invaluable contribution in the transition period. Afterward, they chatted in not forcing atmosphere about communication issues with local citizens due to the language barrier, nevertheless students tried to learn basic words in Russian languages, such as "можно" and "спасибо".
Later, a small event ended with the creation of a personal Wish Card for students, in which all of them put their efforts and believe. Ms. Chynybaeva concluded the meeting with words of support and motivation to all AUAF students and residents of Afghanistan around the world during this difficult period for them.