Apply for the master's program "Talent"!
May 14, 2021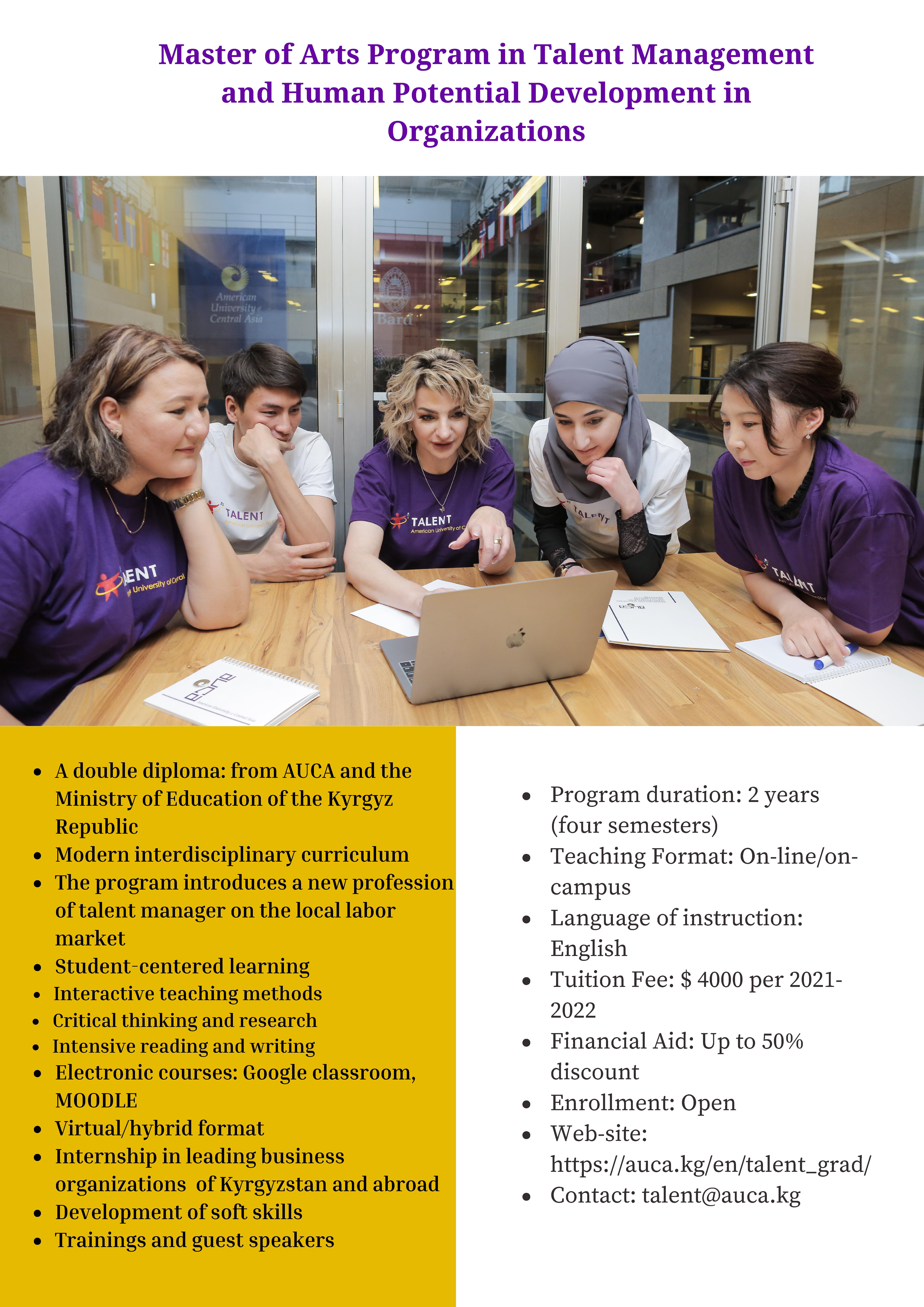 A new, unique, interdisciplinary AUCA master's program "Talent Management and Human Potential Development in Organizations" or, in short, "TALENT" announces enrollement for the 2021-2022 academic year!
Talent -manager is a new profession in the labor market in Kyrgyzstan. A talent-manager is a specialist in human resource management to create and develop a pool of talents to meet the strategic goals of an organization.
With us you will learn:
- find and attract talented employees to the organization;
- create a competitive advantage for the company through talent management strategies
- effectively use and develop the potential of employees;
- develop and implement modern talent management programs
The program was designed within the framework of the TALENT project funded by the European Union (Erasmus +) with the participation of universities in Central Asia and Europe.
For more information about the Master's program, please contact us by email talent@auca.kg, call the number +996 772 318 570 or visit the site https://auca.kg/en/talent_grad/.