Filled trip into the ecological friendly eco-system of Shoro company
March 17, 2021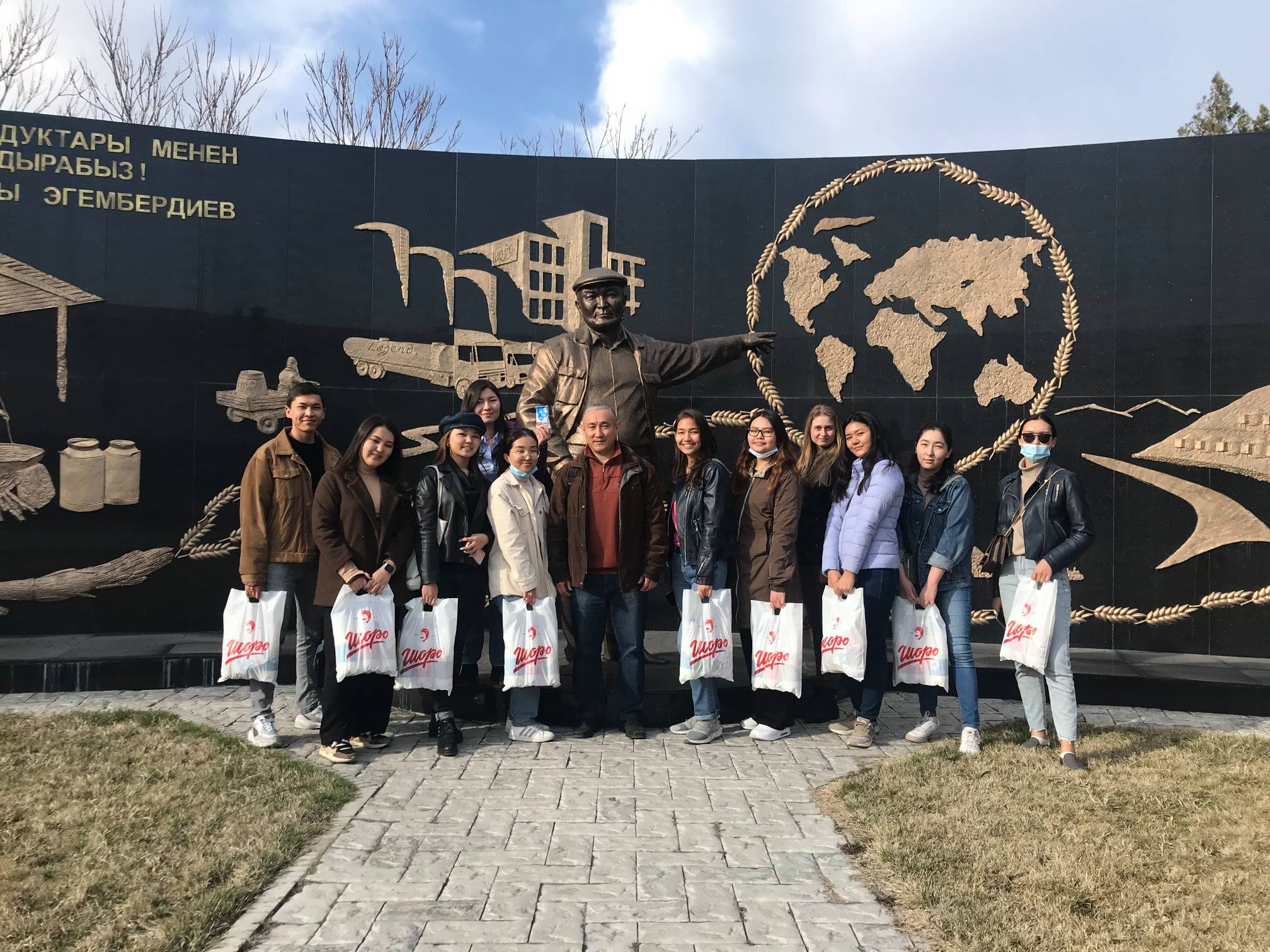 On Friday, March 12, 2021, the department of Environmental Sustainability and Climate Science organized an excursion to the company of "Shoro" on the course of Environmental Accounting and Management. The purpose of the excursion was to get acquainted with the production technology and ISO (International Organization for Standardization) 22000 food safety standard. Besides, the students had the opportunity to see the laboratory, which checks and continuously improves the quality of products.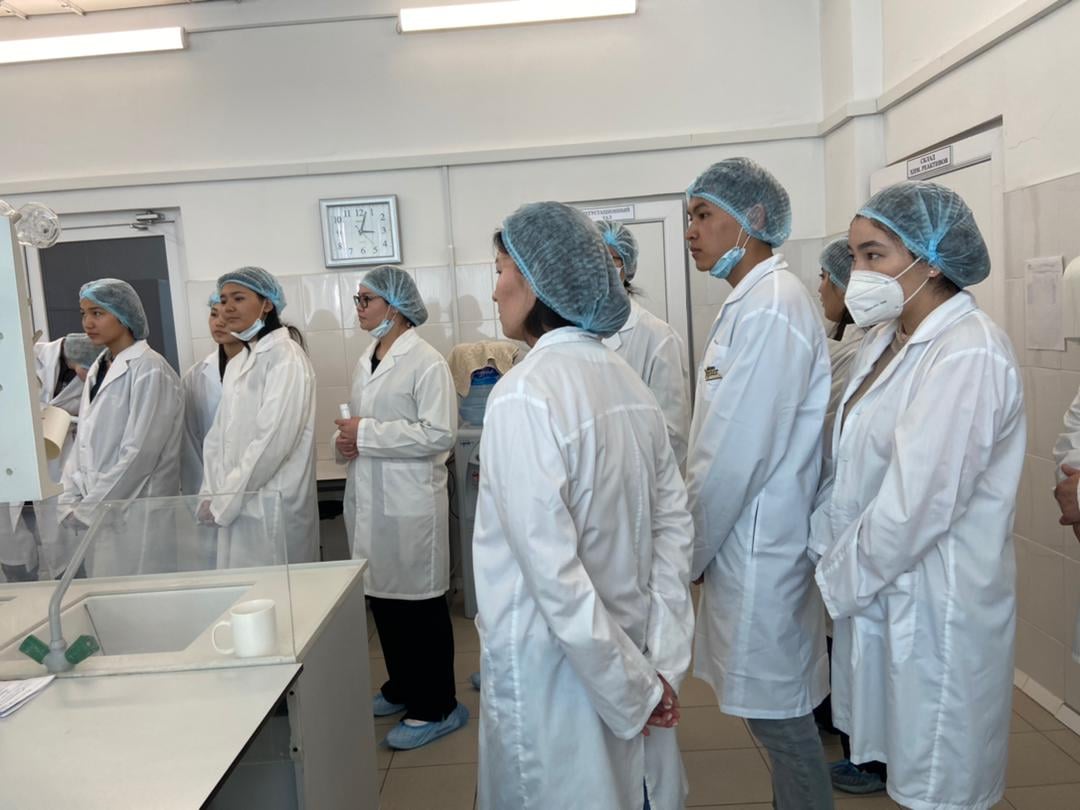 The "Shoro" company is one of the leading companies in Kyrgyzstan. The company is producing natural food products made from cereals and cow's milk, and also, natural drinking and mineral waters from the cleanest sources of Kyrgyzstan. The company is certified according to internationally recognized standards.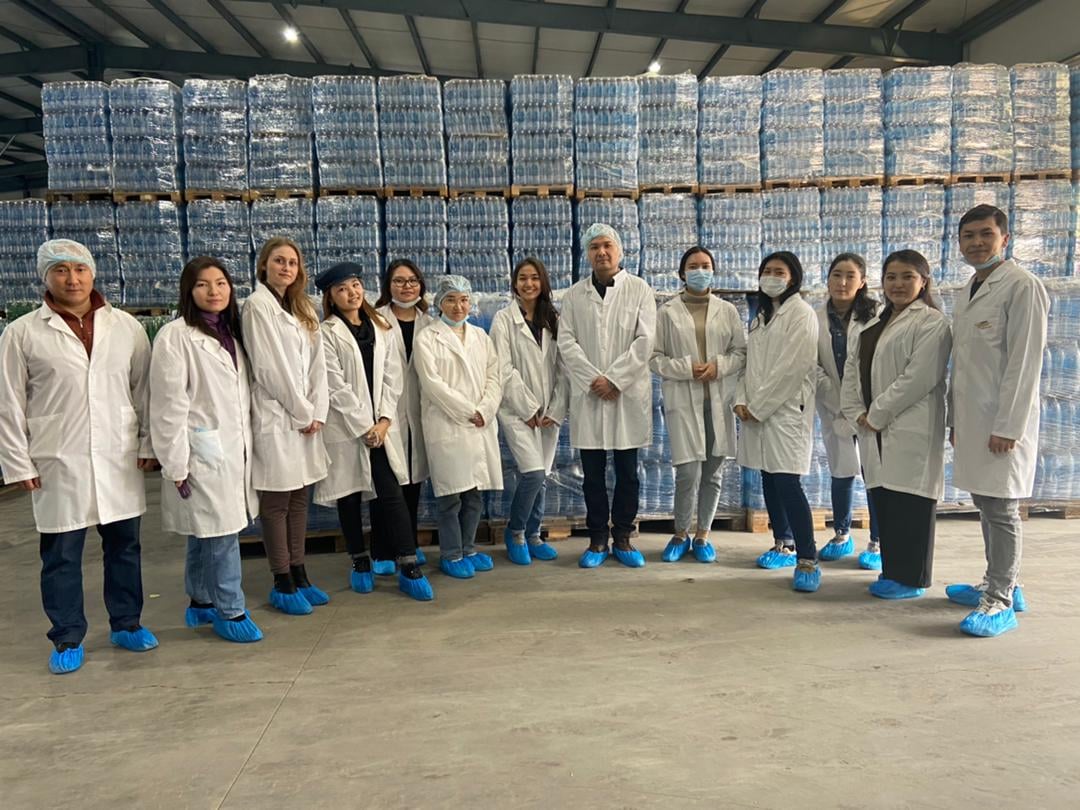 Students impressions:
Meerim Beishenkulova, EM-119
I enjoyed the trip to the "Shoro" company. There we examined the current business models, interaction with the environment, the production technology, and ISO 22000 food safety standard.  Shoro is an example of responsible business conduct in Kyrgyzstan. It was very exciting and helpful for the students. I think each of us was impressed by what we saw.
Samar Kanatov, BA-120
The excursion to «Shoro» company was extremely informative and engaging. Shoro is one of the few enterprises in Kyrgyzstan that have ISO certification for their production, therefore it was a remarkable opportunity for us as students to see and analyze the real-life application of the processes we'd learned in the course so far. The visit also helped us get an in-depth understanding of various challenges of implementing ecological management in companies. I discovered Shoro company's dedication to making their production transparent and positively impactful from various aspects. I would like to thank the Environmental studies department for bringing about such a useful and entertaining event.