The contest Victoria 2021 is over. Meet the winners
March 15, 2021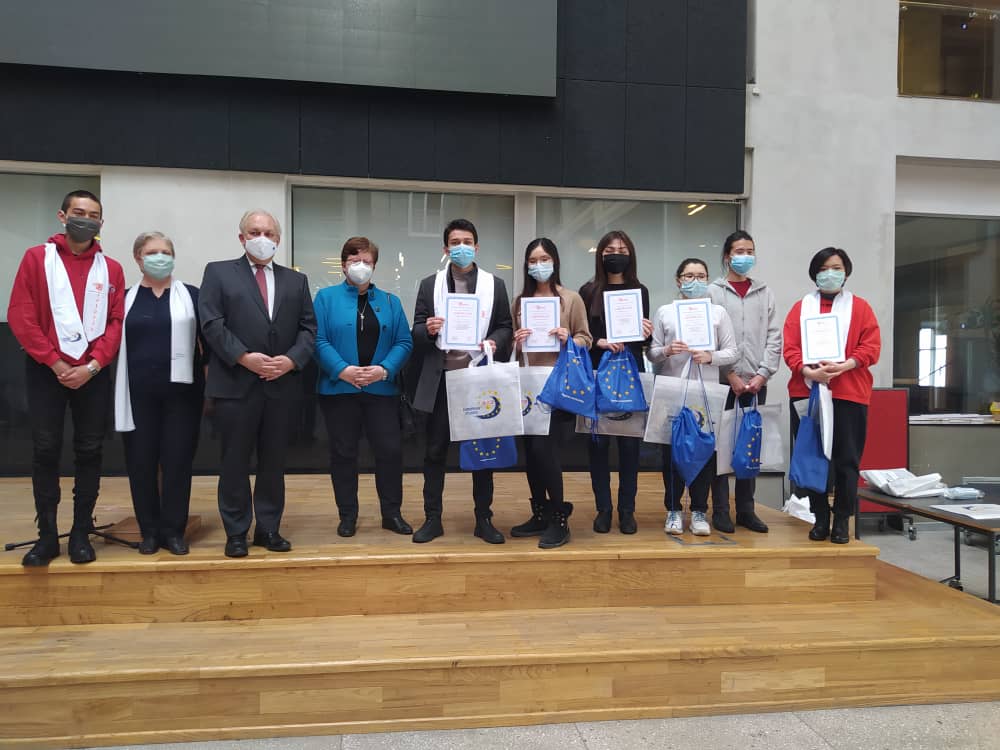 Bermet Momonova (60% discount on payment for 8 semesters of study at the European Studies);
Amanaly Dumanaev (40% discount on payment for 8 semesters of study at the European Studies);
Winners of particular sections of the contest Victoria:
Literature: Zhazmin Alikova,
Politics: Darika Iskakova,
Geography: Suiuntbek kyzy Aidana,
History: Erkinbek kyzy Altynai,
Fine Arts: Zhetigen Kyrmachiev.
Our honorable guests, Ambassador Eduard Auer, Head of the European Union Delegation to the Kyrgyz Republic, and Ambassador Monica Iversen, Embassy of the Federal Republic of Germany to the Kyrgyz Republic, took part in the awarding ceremony.
Mr. Eduard Auer invited all winners to lunch.