Netflix and meal: freelancing in the creative industry
March 12, 2021
Feeling of complete freedom in choosing a job, a place to work, workload and time to work. If you want to know how to get above conditions, without being attached to anything, then this session with Saltanat Ibraeva is for you. Freelancing is the direction where you have this choice every day.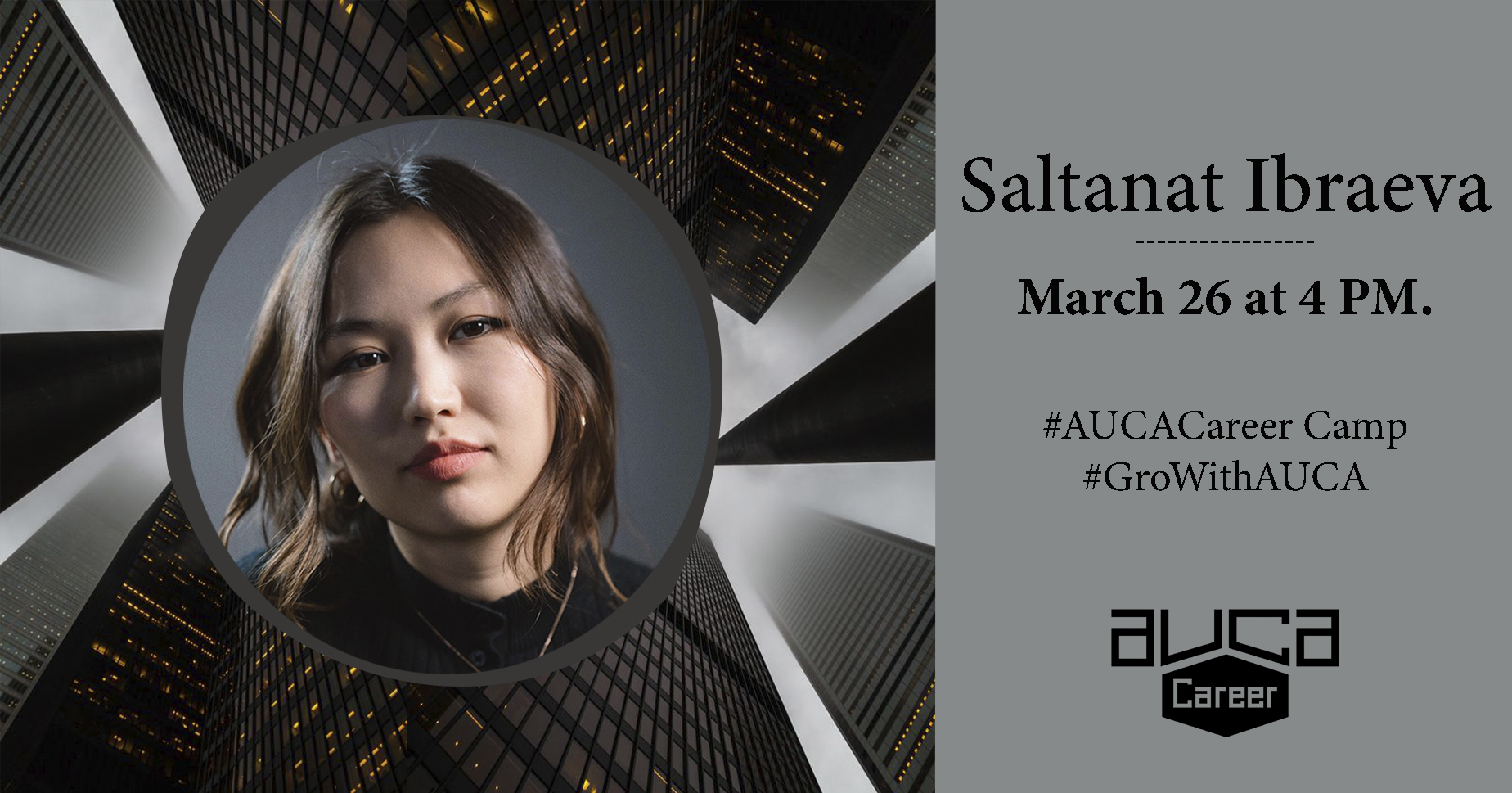 Saltanat Ibraeva is the ICP-109 AUCA graduate, who is freelancing in the creative industry with the global companies. She managed to work as the producer at Glassworks (European-based Creative Studio) and The Fabricant (European-based Digital Fashion House). Currently she is contracted as the Audio Visual Producer with Netflix. 
On March 26, 2021 at 16:00 join this workshop and take your first step toward becoming a freelancer.
Link for registration: https://forms.gle/4jyexLSPvf1EZ7V99