Career Boot Camp
March 4, 2021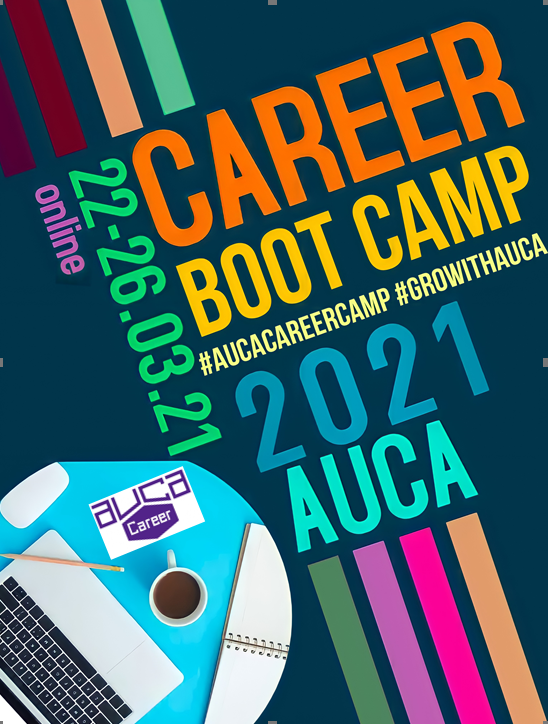 AUCA Career Development Center was planning to conduct the Career Fair Week at the end of March 2021, but unfortunately we have to postpone it until we are allowed to gather more people on campus.
However, we still have fantastic news for you. We are planning to conduct an online AUCA Career Boot Camp. If you would like to learn more about 1) how to get on Facebook and Netflix from our alumni working there 2) which skills are necessary to develop today to be demanded tomorrow 3) which professions are the most valued today and in the coming future 4) why the future is behind data analysis, join the online AUCA Career Boot Camp. We will also have a contest and a prize!
Dear students, save this date - March 22-26, 2021 for the AUCA Career Boot Camp. We will be holding it during the lunch breaks. Don't lose this opportunity to learn more to be demanded now and tomorrow.