AUCA President's message about plans for Spring semester
December 21, 2020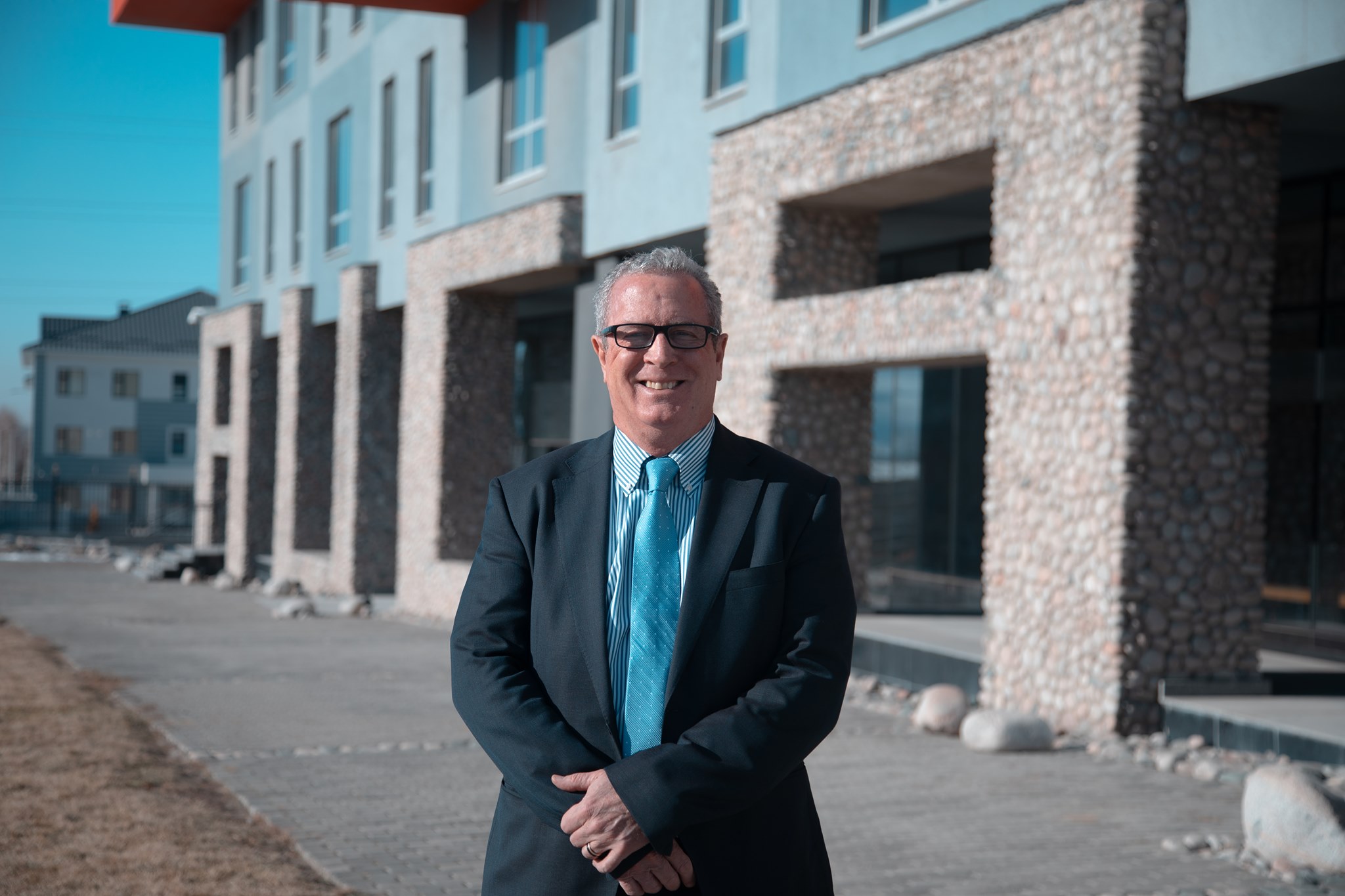 Dear AUCA Community,
I know you have all been anxious to know how we plan to open Spring Semester. I have waited a few days longer than I promised to inform you in the hope that the Ministry of Education would announce first what we are allowed to do, but that has not happened as yet. At this point, everybody needs to know the plan in order to make your own arrangements, so here it is. 
If the government does not authorize Kyrgyz universities to go offline, we will remain studying online. If it authorizes us to go offline, we will switch to offline learning with utmost preparation and care to start offline classes. AUCA will take a very cautious approach because the current epidemiological situation in the country remains very risky and does not justify a broad opening.
Only those courses that cannot be effectively taught on-line (for example, lab courses, or courses that required special equipment available on campus) would be taught off-line. The Office of the Vice President of Academic Affairs has carefully consulted with all department heads to develop a list, which is about 4-5% of all courses taught this spring that meet this strict criterion. Students of those courses will be contacted, all the other courses will be online.  We do not want to force any faculty or students who do not want to come to campus to do so. We will accommodate students who would like to participate remotely in these off-line courses as much as the technical capacity of the university allows with priority given to courses that are compulsory requirements for majors and graduation. All this means that those students and professors who are currently outside of Bishkek may remain so at least for the first half of the semester. Current protocols for medical safety and social distancing will remain as they are. The cafeteria and coffee shops will not reopen.   
We will review the situation in the second half of February to judge whether epidemiological conditions have improved enough to justify a broader opening of the campus after Spring Break. We understand it would be important to announce this 3-4 weeks before the end of 
Spring Break to allow for students and professors who are not in Bishkek to make arrangements to return. 
I want to emphasize that the main reason for this decision is to best promote the medical safety of all members of our community. We have also made great strides in improving the on-line educational experience since the Spring. Nevertheless, 2020 has been a brutal year for all of us; everybody is experiencing greater stress from the teaching, learning, and working perspective, not to speak of the personal stress of getting sick ourselves as well as caring for our loved ones.
I want to take this opportunity to thank all of our students, faculty, and staff for your tremendous efforts to make the best out of a difficult situation; or to speak more colloquially, make lemonade out of lemons. So far the University has managed relatively quite well so far under conditions of pandemia and economic loss. 2021 will also be a major challenge, but hopefully over time conditions will improve.  All of us need and deserve a restful holiday break to recharge our batteries. 
I wish you all and your families a happy holiday season and that the New Year brings health, happiness, and success for us all. 
Andy Kuchins