Best Thesis Award 2020: Gulzada Mitalova (ICP)
November 21, 2020
Last but not least! Meet our third winner of the Best Thesis Award - Gulzada Mitalova (ICP).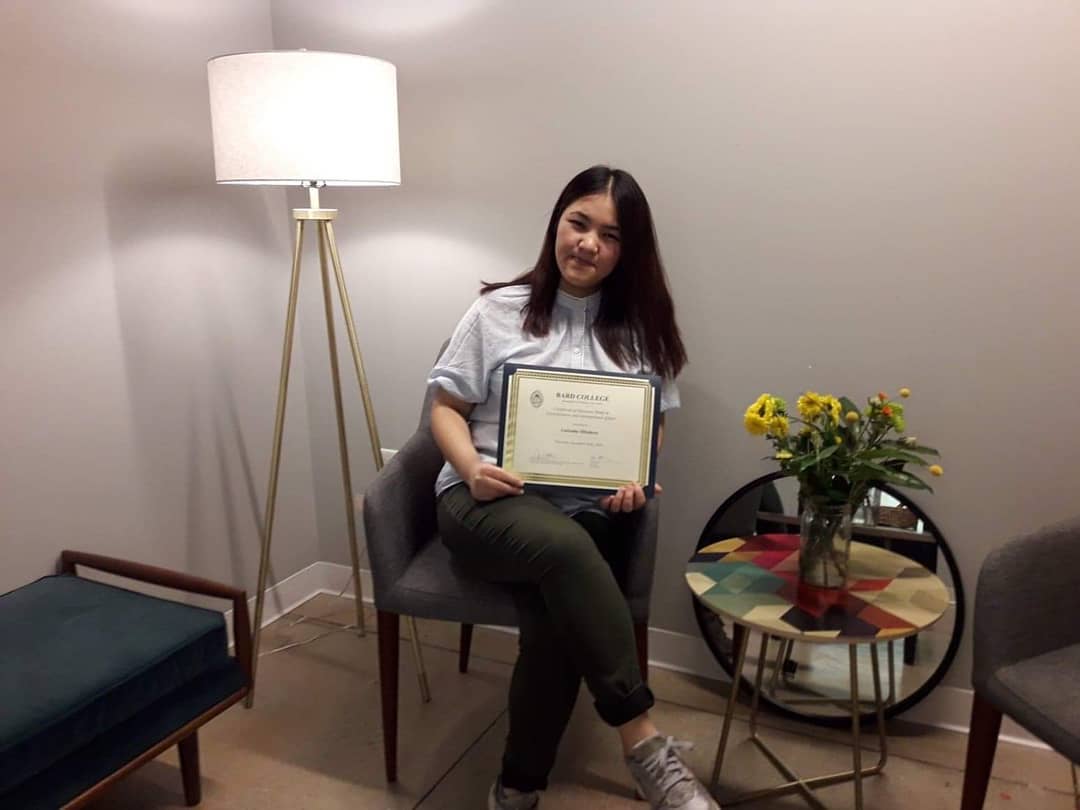 Thesis topic: The Transboundary Conflict between Kyrgyzstan and Tajikistan in the Batken region.
Thesis supervisor: Bermet Tursunkulova.
Gulzada is a true example of a successful student. Read her super inspiring story and leave congratulatory words in the comments.
I am Gulzada, a graduate of AUCA Class of 2020. Currently, I am a Master's degree student at the Erasmus Mundus Joint Degree Program at the University of Tartu in Estonia and the University of Glasgow in the United Kingdom. My program is on Central/Eastern European, Russian, and Eurasian Studies.
I chose the topic of the transboundary conflict between Kyrgyzstan and Tajikistan in the Batken region because my parents migrated to Bishkek from the Batken region before I was born and have been back and forth between the two locations ever since. I did not know much about the situation, but the more recent intensified conflicts alarmed me. I realized I want my parents and everyone else living in the bordering areas to live in a safe environment, and therefore I decided that writing about the conflict would serve the purpose of understanding local grievances of multiethnic communities in the area. I also thought that the social relevance and impact of the research on this topic would be huge, so those were some criteria for deciding on the topic.
I am yet to achieve my greatest accomplishment because for me the greatest accomplishment would be to bring an impact into my community. I am now particularly interested in e-governance, e-government, so I am learning the theoretical and implementation parts of it because I want to be involved in related projects in the near future in my country. Even in career terms, I am considering e-government development (which is essentially digitization of government services to eradicate bureaucracy and corruption) in Kyrgyzstan as one of my goals. I also plan to continue my academic journey by earning a PhD and becoming a Professor of Social Sciences, just like our inspiring Professors at AUCA.
Where I stand now certainly is not my final goal, but AUCA has helped me greatly in achieving what I have now. Starting from NGA, AUCA has given me countless opportunities such as excellent education quality, internships, international exchange programs in New York City in the US and in Marburg town in Germany, and international networks. I believe that these small achievements are going to help me greatly in my future career. Actually, they already did help me numerous times and especially with getting into the top university Master's program that I am currently in.