Best Thesis Award 2020: Lola Sadykova (PSY)
November 20, 2020
Today, we're delighted to introduce you to Lola Sadykova (PSY) - second Best Thesis Award 2020 winner.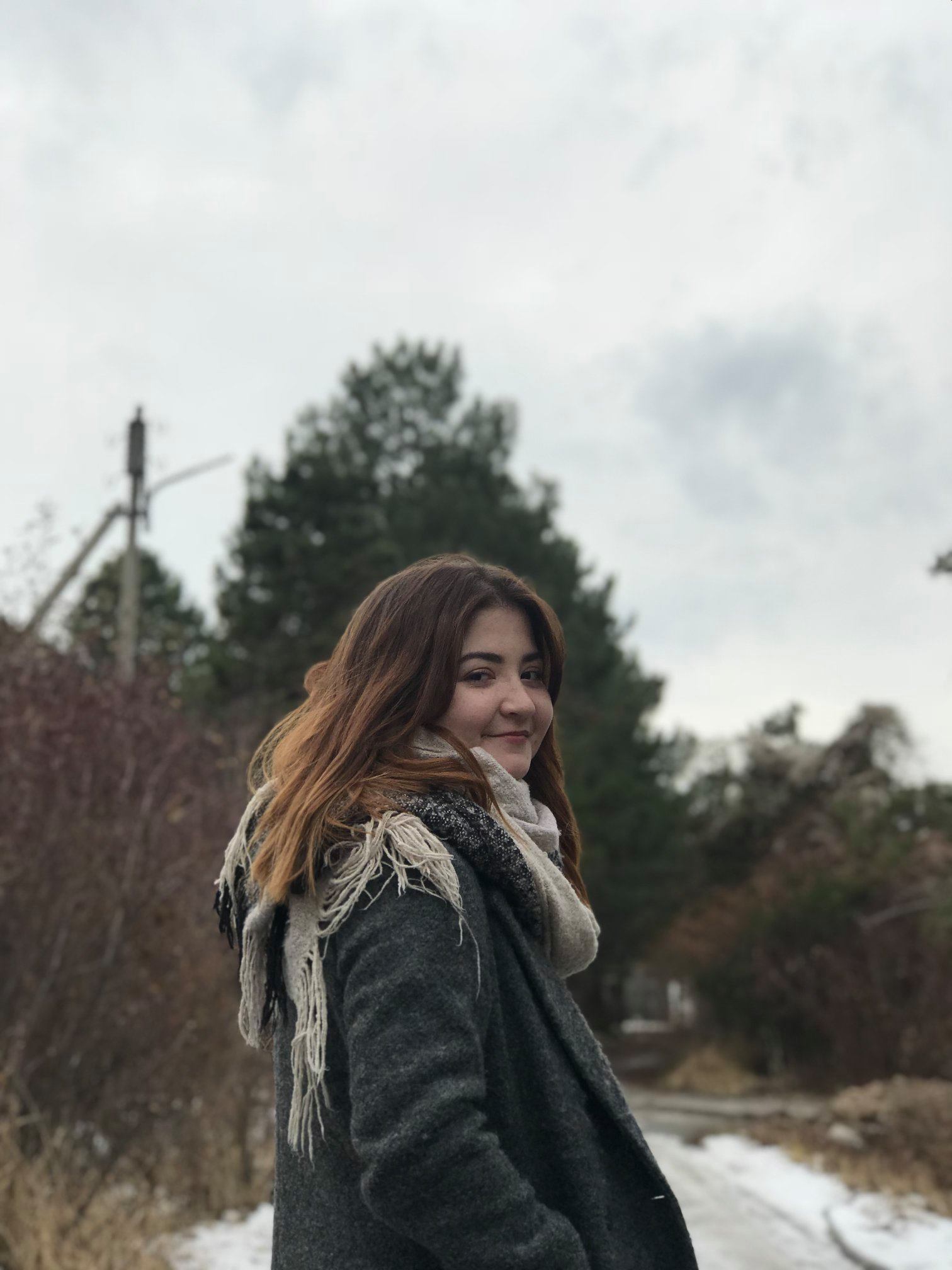 The thesis topic: Psychological aspects of Sex Workers' Securityscapes in Bishkek.
Thesis supervisor: Nina Bagdasarova. 
Check out an impressive story of Lola below:
I'm an international student from Kazakhstan, I studied psychology and chose it because I have always been interested in understanding human behavior and was in search of my way to have an impact in society. My concentration was in psychological counseling and psychology of children with special needs. I had this opportunity to study at AUCA because of the OSI Scholarship.
During my studies, I was involved in a range of extracurricular activities, like a debate club, tender initiatives groups for the organization of student life events, and the C5+1 Youth Council where I implemented various projects and conducted webinar sessions regarding mental health during COVID-19. As part of my studies, I had internships with the Institute of Behavioral Health and Applied Research, working with children with special needs, and with Kyrgyz Indigo where I was involved in the research process and group counseling activities and which had a major influence on my thesis.
I had a summer internship where I was an assistant in one research regarding the need assessment of key populations, including sex workers. In this research, there was a focus group discussion with sex workers, and their answers, which made me want to find a way to help them and to defend their rights fascinated and triggered me. My supervisor, Nina Aronovna, suggested taking the concept of securityscapes, as she has conducted researches on securityscapes of vulnerable communities in Central Asia, and apply this concept to another vulnerable population (sex workers) whose securityscapes have not been studied yet.
For now, my greatest accomplishment would be my thesis and my diploma, even if it sounds general. During my university years, it was hard for me to concentrate and sometimes to be present in classes due to my depressive episodes and personal problems that frequently interfered with my studies. This is why getting myself together and writing a thesis, which was recognized by my university and used by an NGO for future researches, is a significant accomplishment for me that became a boost for my personal and professional growth.
As I am a recent graduate, my future career plan is always evolving and changing. Nevertheless, I am certain of two things: I will continue my professional education and will focus on protecting the vulnerable communities and their rights. My academic aspirations include getting a master's degree in clinical or cognitive psychology, which would assist me in pursuing my career. My other career goal correlates with the reason I have started my career in psychology in the first place: I wanted to have my impact in society, so I'm planning to link my profession with human rights and find my own application of it. Additionally, I consider psychodrama therapy as my potential career. I'm interested in directing and acting and have a musical education. In my first years at AUCA, I was trying to build the fundament and therefore I was a part of the Debate Club at AUCA and took several courses on directing and acting. I consider the world as a big playground where people have the freedom to choose the roles they want to play. Hence, I'm still on my way to figure out my role as a part of a bigger influence in society.