Bermet Kuramaeva Told about Her Study on Our New Program "TALENT"
October 30, 2020
In 2020, we launched a new master's program in Talent Management and Human Development in Organizations (TALENT).
TALENT program aims to educate HR managers to find, hire and retain talented people in companies and organizations. The program now has very active and strong specialists who want to improve their skills. We decided to conduct an interview with one of our graduate students who answered your frequently asked questions.
My name is Bermet Kuramaeva. I am a 1st year student of the TALENT Master's program at AUCA. I have experience working abroad (UAE) for many years. And this year, I decided to take a break from work to further improve my knowledge and improve my qualifications.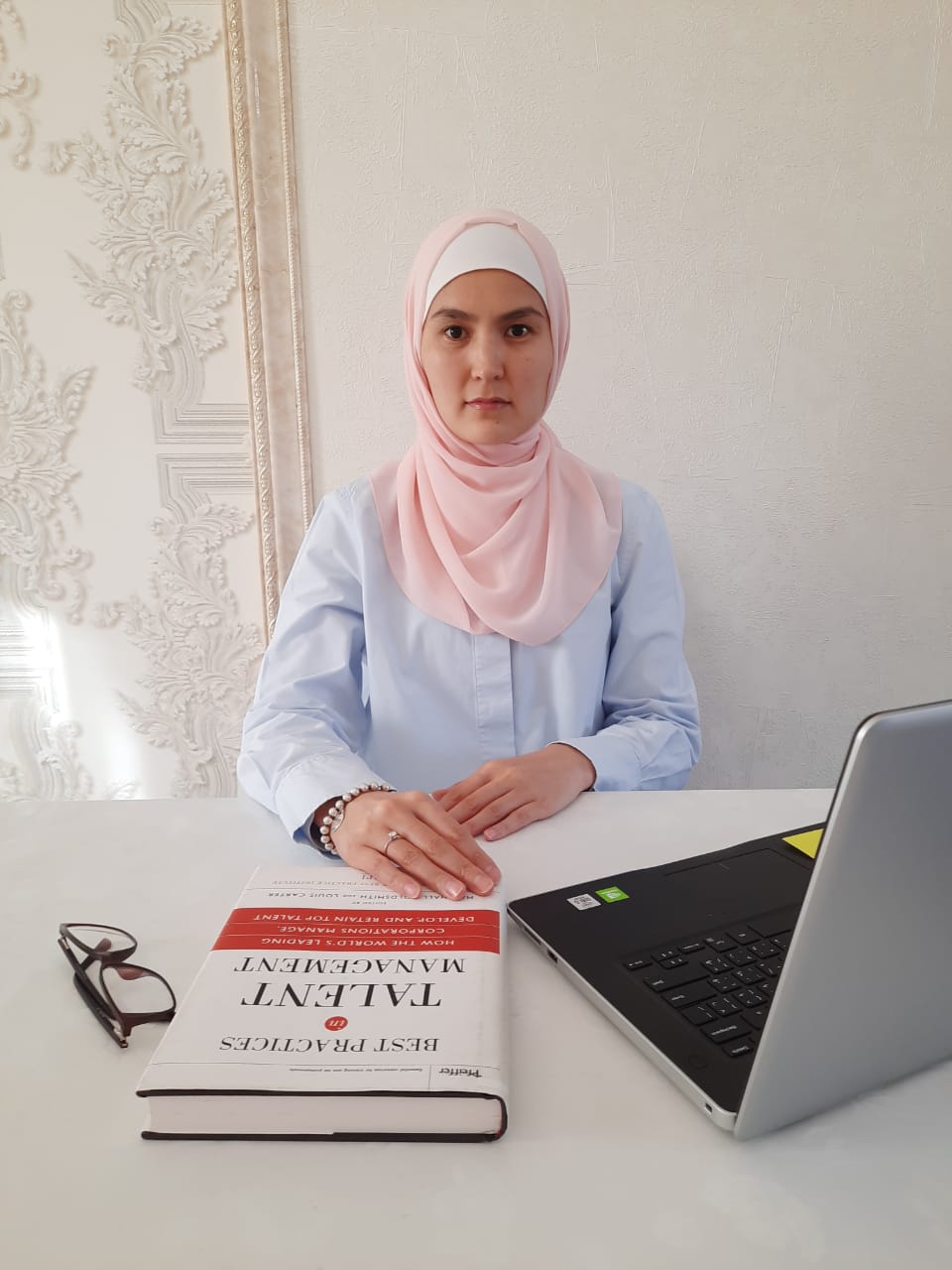 Why did I choose AUCA?
Well, firstly, this is the language of instruction - English.
Secondly, I decided that here I can unleash the full potential of my possibilities and realize my projects.
Why I was interested in the new program?
You know, this may sound unusual, but the first thing I noticed was its name. The word "talent" makes me associate with success, development, rather than something that is admired. I believe that each of us has a talent, and it must be revealed. And this is a unique program, which has no analogues in Kyrgyzstan, that teaches us so that we can identify talents in employees, create a "talent pool", develop this talent and retain it so that the organization can achieve its strategic and organizational success.
I read about the program on kaktus.media, they had an article about master's programs at AUCA. I contacted the program coordinator and started preparing for admission.
Despite the fact that classes are held remotely, this does not in any way affect the quality of training. Classes are very interesting, we are involved in discussions, analyze practical tasks, discuss examples of successful foreign companies. In general, everything takes place in close interaction between a teacher and students.
What skills have I learned on the program?
The program is interdisciplinary. I have taken 5 subjects in the first semester, and they are all different in content, but at the same time interrelated. In just a month of training, I have already managed to acquire the following skills: development of critical and analytical thinking, how to find and develop talent, analyze academic articles / publications, work on research papers, review the legal side of working relations. All this is not easy, but I really hope that my work will justify itself in the future, and I am making every effort for this.
Taking this opportunity, I want to express my gratitude to my teachers: Galina Leonidovna, Makhinur Asanovna, Mehrigul Kadyrovna and Kamila Myrzabekovna, for their selfless work, for a creative and innovative approach to teaching, and for the comprehensive support of students.
Why I advise you to study here
A person is greeted by his clothes and accompanied by his mind. I would advise everyone to learn and never stop at their own development. After all, the best investment is investment in education. Why AUCA? Because AUCA is the path to a successful future.
I see my career both in Kyrgyzstan and abroad. Since this program and profession is new for Kyrgyzstan, I would like to introduce the acquired knowledge and experience in my homeland. I wish everyone well-being, health and more positives.
*This master's program has been made for the Project "Establishing Master Programmes in HRM and Talent Development in Central Asia" (in short "TALENT") financed by European Union under the Erasmus+ Program.
The program aims to develop an in-depth understanding of the core disciplines in the area of human resources and talent development. It recognizes that HR must operate in challenging and dynamic business environments that are constantly changing and seeks to enable students to deliver effective business solutions that optimize the people resources of their organizations.
The TALENT development program is to focus on learning how to find, hire and retain talented people.