Five AUCA undergraduate students received the Alumni Scholarship 2020
September 23, 2020
On Saturday, September 19, AUCA Alumni Association together with president Dr. Kuchins awarded five undergraduate students with the Alumni Scholarship 2020. Maftuna Tokhirova ANTH 118, Rysmende Kadyrkulov SFW-118, Alybaev Dastan SFW-117, Abuzyarova Dana BA-119, and Don Edita MATH-118 are those distinguished students who demonstrate excellent academic performance and active participation in the life of the University community.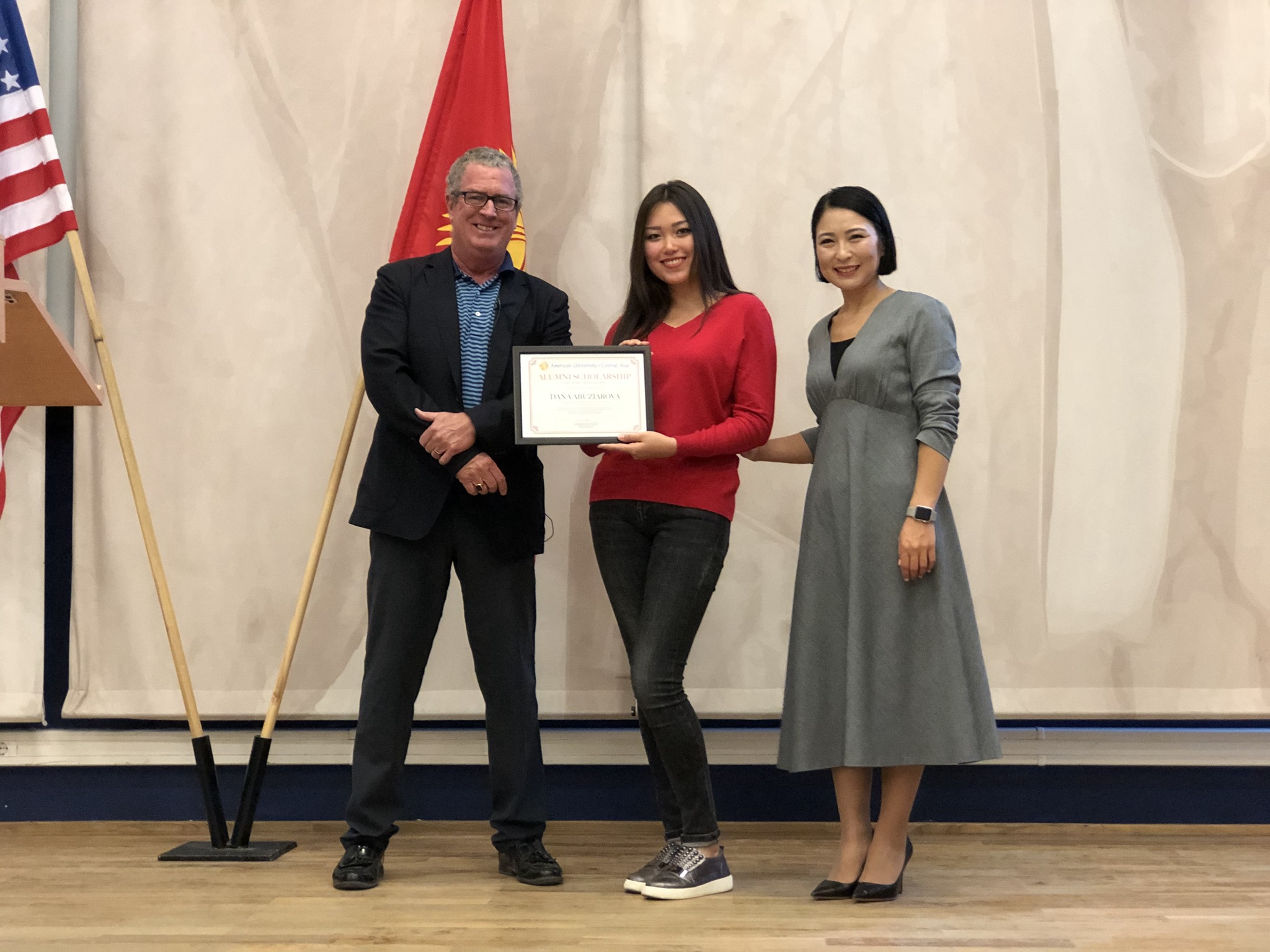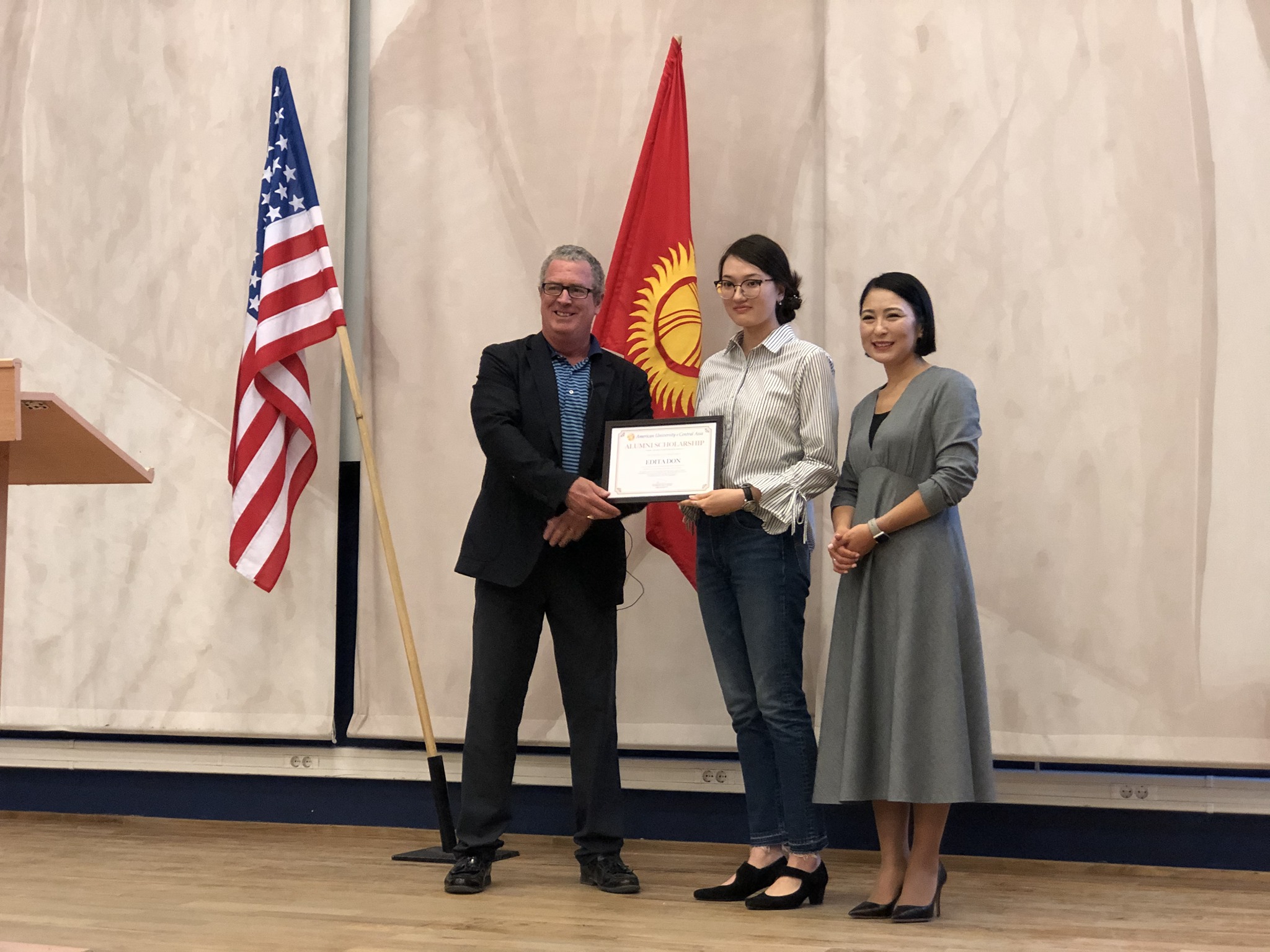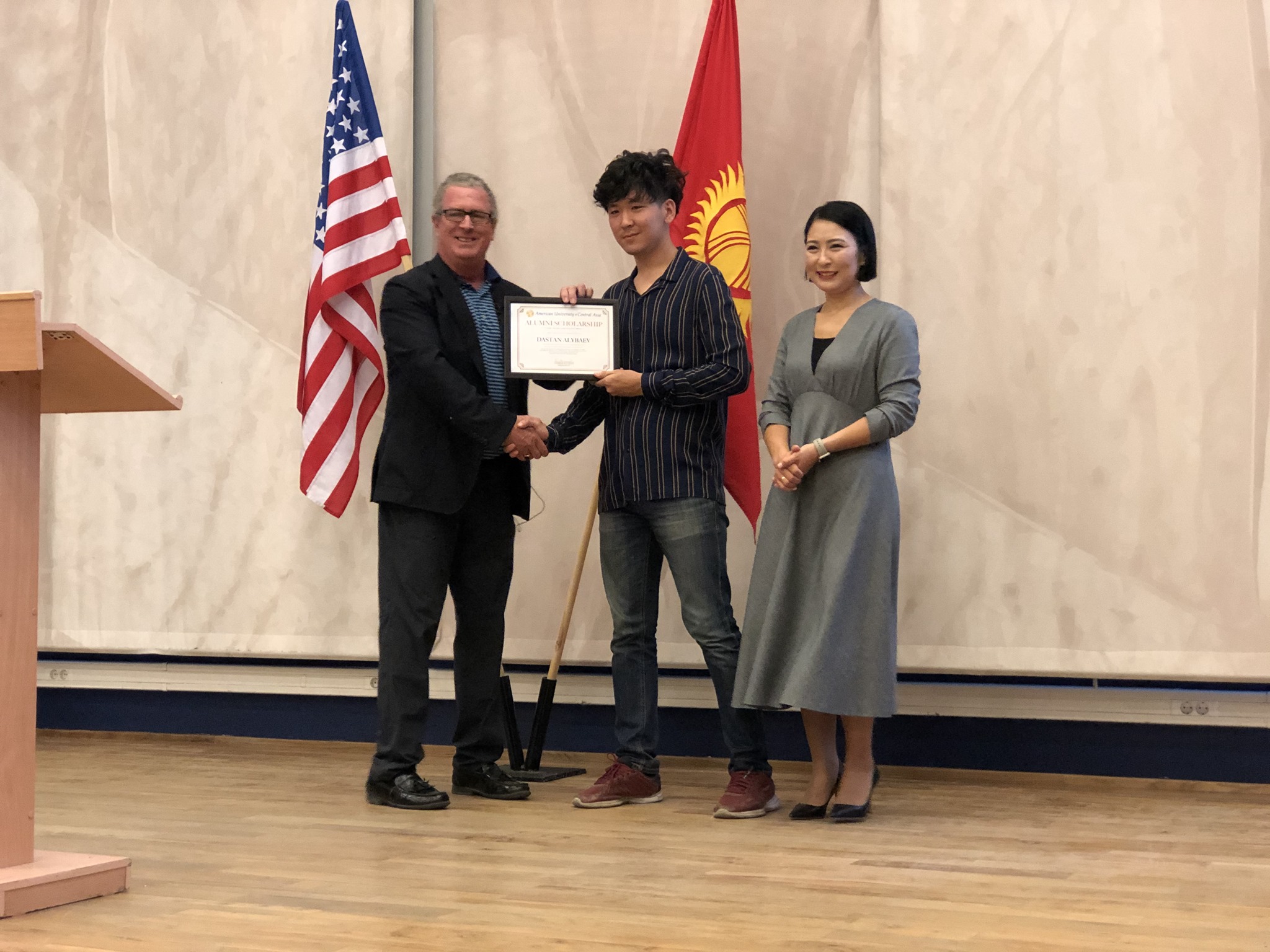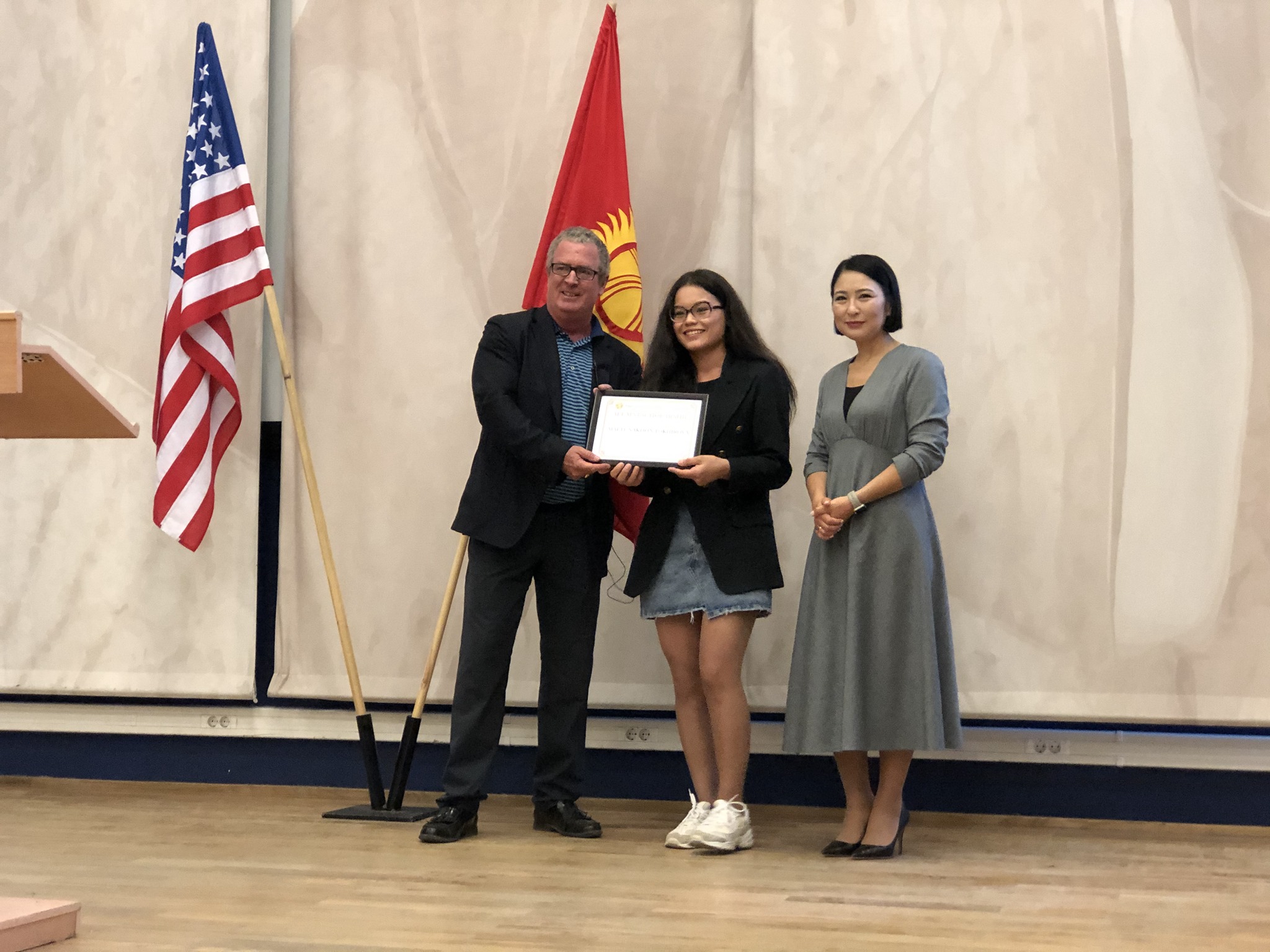 "It is a great pleasure to preside over the event today. We have a new ceremony for the first time this year, and we recognize the first set of Alumni Scholars at the American University of Central Asia. There are five: Dana, Editha, Dastan, Maftuna, and Rysmende," noted AUCA President Dr. Andrew Kuchins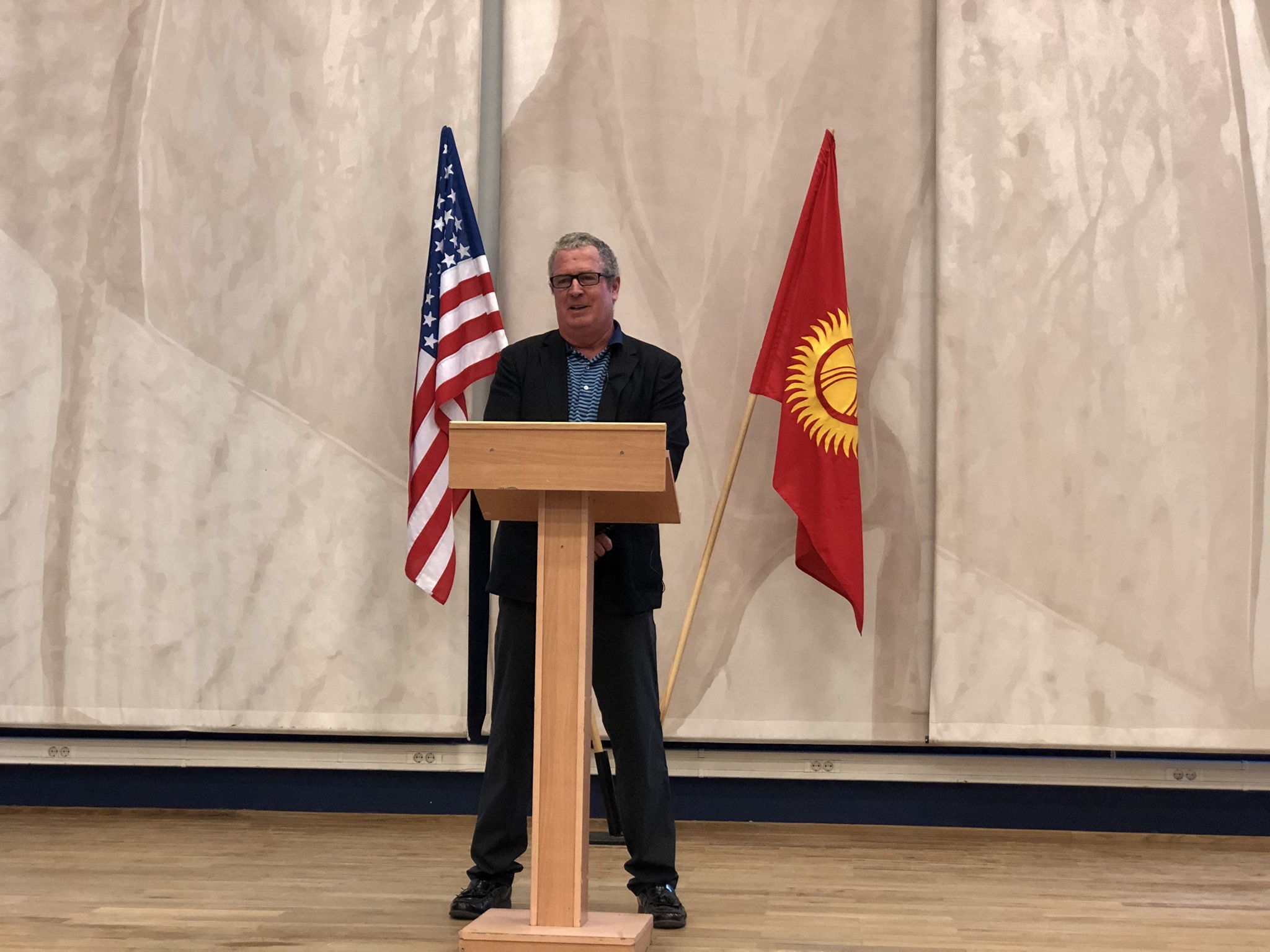 "This is a special and historical occasion both for recipients of the award and for the AUCA Alumni Association because we get to celebrate the unity of graduates of AUCA by reestablishing this award in AUCA," said Aijan Temiralieva, class of 2010.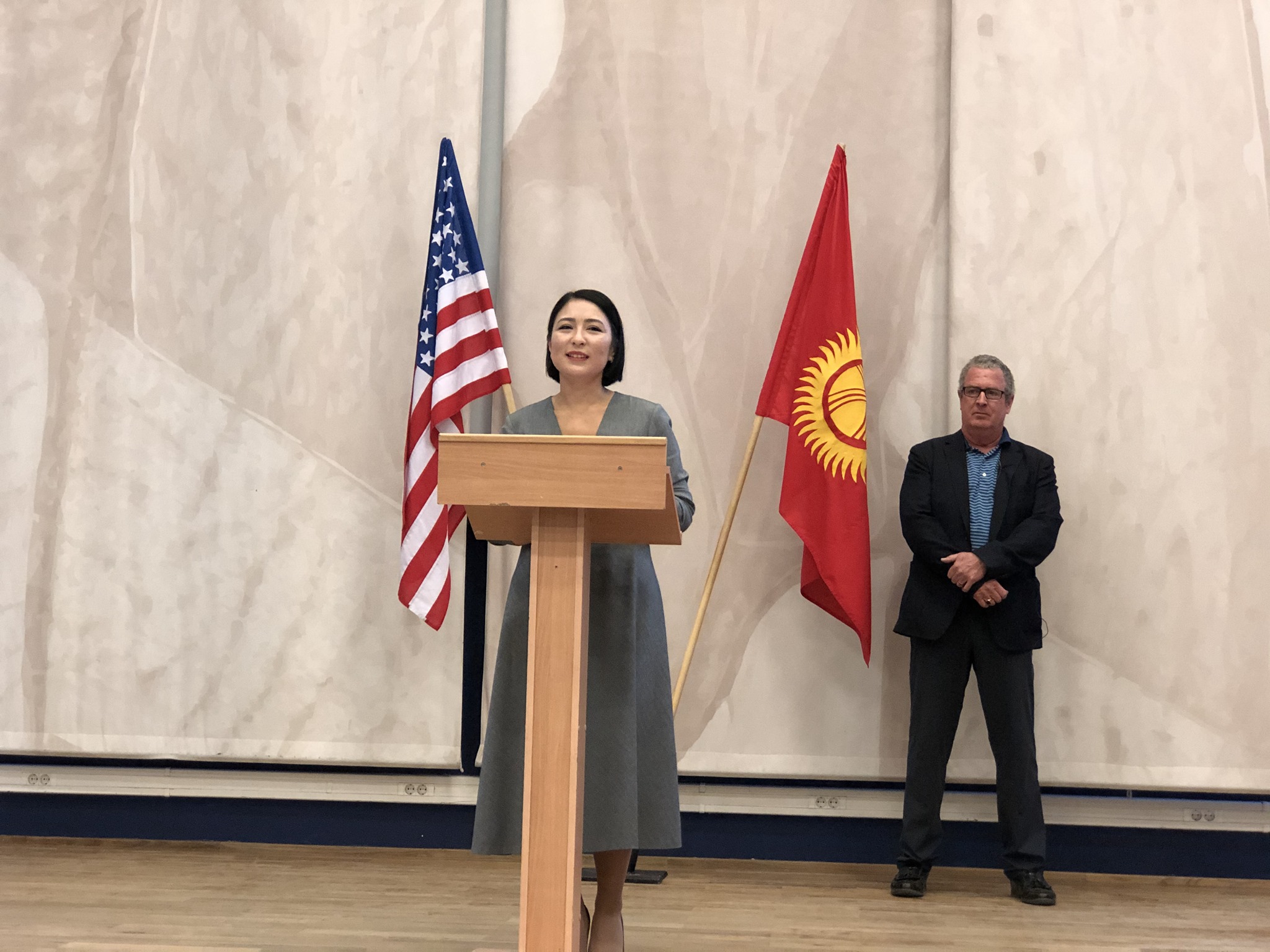 Funded by donations from AUCA alumni, the Alumni Scholarship awarded to full-time undergraduate students who demonstrate academic excellence and a commitment to the community service as well as the potential to help in building strong AUCA alumni communities around the world after graduation. The scholarships will cover part of the tuition fee in the amount of up to $2,000.
Congratulations to the young scholars, and best of luck in future endeavors!