What kind of competencies should a graduate of IBL have?
July 20, 2020
Applying to a university most of the enrollees having difficulties making their choice of major. Yesterday we got a message from our future student, where he asked: "Is it a right decision to choose the International and Business Law faculty and what kind of competencies should a graduate have?".
Dear enrollee!  
Graduates of the Law Program should have the following competencies:
1.carry out professional activities in good faith on the basis of developed
legal consciousness, legal thinking, and legal culture and with observation of ethical principles of the legal profession;
2. apply professional judgment, perform quality legal analysis, conduct legal research, and solve legal problems;
3. be able to speak and write in an argumentative, logical, and clear way in the legal context, have skills necessary to draft legal documents, be fluent in the English language at the level of professional communication;
4. draft normative legal acts and carry out their legal expertise in the field of professional activity;
5. interpret and apply substantive and procedural norms, provide qualified legal opinions and consultations in concrete types of legal activity;
6. demonstrate leadership qualities, active citizenship, take and develop initiatives aimed at promotion of civil society and welfare state;
7. understand the essence and significance of information in the development of modern society and law, master the basic methods of working with information and information technologies in the professional sphere.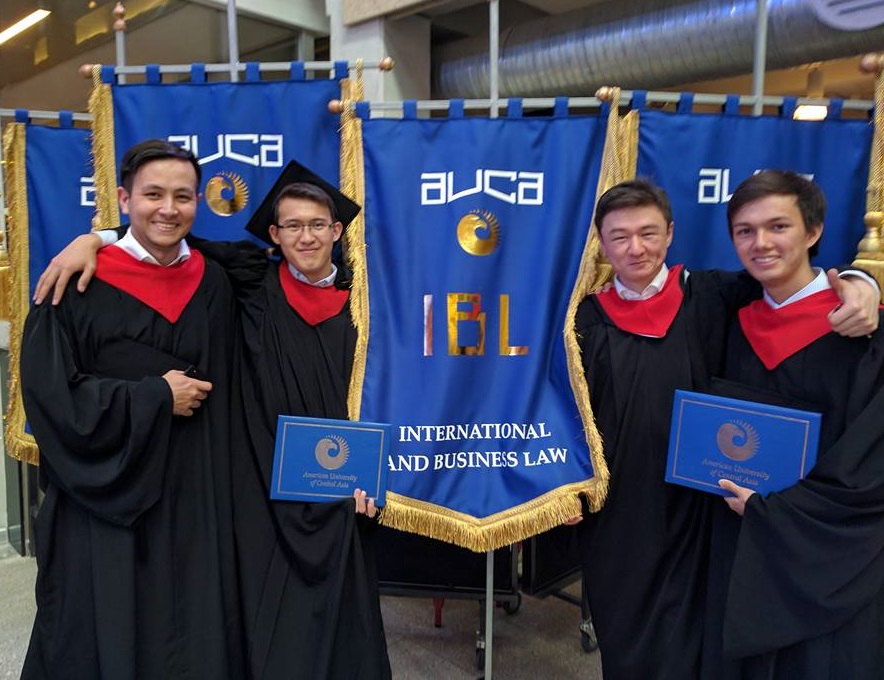 We would like to note that no one knows whether it is a right decision or not. But if you are really interested in and love a sphere you chose, you will be definitely successful in this field!
Read more about AUCA International and Business Law department: https://auca.kg/en/acad_dev_law_dep/