AUCA Master's degree in Teaching
June 23, 2020
The AUCA MAT (Master of Arts in Teaching) builds upon the innovative MAT model of Bard College, New York, and seamlessly integrates four components: foundational education theories, disciplinary content knowledge, mentored practicum in pedagogy, and academic and action research. The curriculum balances content area pedagogy with understanding of learning and adolescent development. Courses are taught by AUCA faculty, and by faculty from Bard College in New York as well as from the Bard Global Network.
It is the only teacher education program in Central Asia that offers an American Master's Degree from Bard College in New York, alongside a graduate degree from Kyrgyz Ministry of Education. This is a blended learning program with a significant focus on school-based mentored practice, innovative student-centered instructional management and enhancement of research skills of candidates. The program is designed to accommodate both pre-service and in-service teachers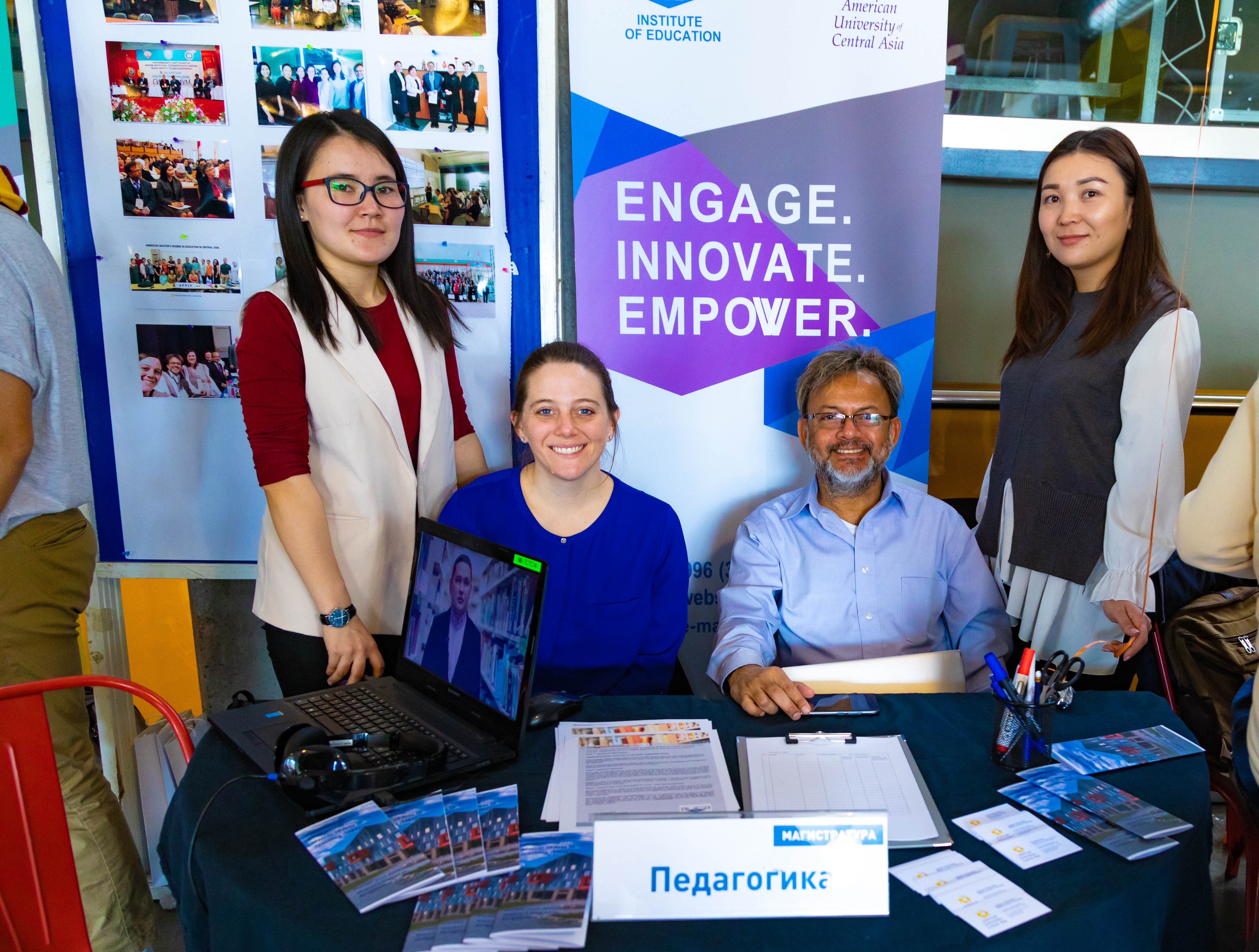 The AUCA MAT program also partners with the US Embassy in Bishkek to provide four (4) scholarships to highly deserving applicants from the diverse regions of the Kyrgyz Republic. Applicants who qualify for this scholarship will be those outside of Bishkek, particularly in language
diverse areas or among ethnic minorities, who already teach in or will commit to teaching in public
schools in such regions.
In addition to admitting current teachers, the AUCA MAT program also admits candidates who are aspiring to become school teachers. The program offers courses that address significant issues of the Central Asian educational context – for example courses on inclusive education, multicultural education and identity, and on law, society and sustainable development. Participants are required to defend a thesis and pass a comprehensive exam to graduate with the teaching license from the Kyrgyz Ministry of Education.

AUCA MAT is a 2-year, six-semester program – summer, fall, spring — where the summer semester classes are held on campus, and the fall and spring semesters embody a blended learning approach. Thus, for the fall and spring semesters, the program combines on-line lectures and consultations with face-to-face, on-campus coursework over one full week at the AUCA campus. In other words, during the fall and spring semesters, candidates primarily spend their time in schools – either teaching in their current classrooms, or being placed in the Bilimkana School Network as trainee teachers.