Olga Pykhova interview:Experience at AUCA
June 17, 2020
Meet valedictorian of the class of 2020 Olga Pykhova! Congratulations Olga on your excellent academic performance, active extracurricular life, and successful graduation. Best of luck with future endeavors.
Exclusive: Virtually sitting down with WARC to discuss Olga's experiences at AUCA, her reflections on the past four years, and her advice for younger students.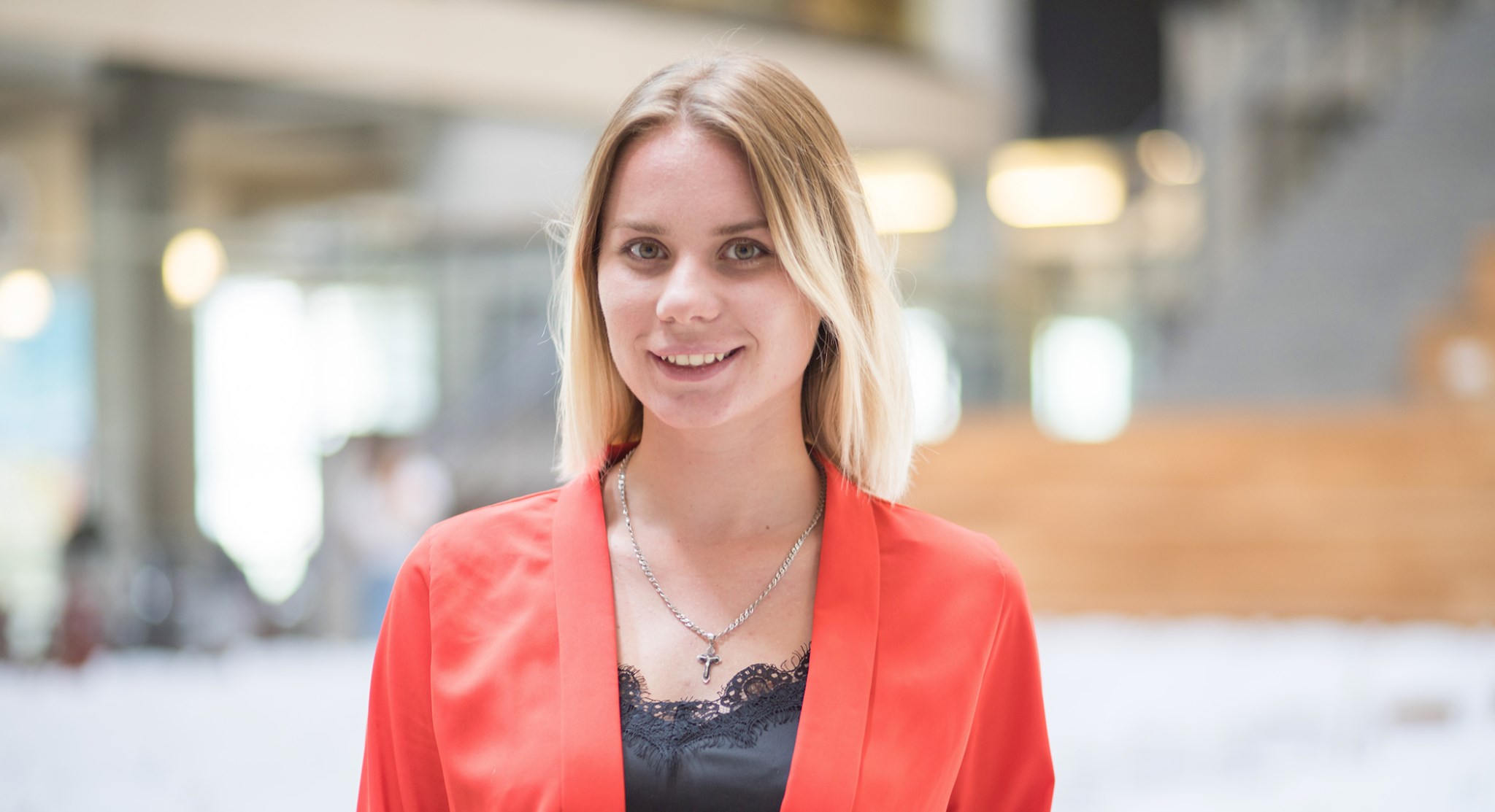 What was the most challenging experience you had at AUCA? What was the most rewarding one?
One of the most challenging experiences that I had was the microeconomics exam during my freshman year. I still remember the sunset after the exam and me crying looking at it thinking that I'd failed the course. Even though the grade turned out to be good, at that time, it was the end of the world for me. There is a common saying at AUCA: "If you pass Konstants's class, you can pass any other class easily." Well, I got an "A" in her class, and now I am the valedictorian. The professor taught us an essential life skill: to be hard working and critical. Thanks to that experience, I know that everything comes at a price. But, the question is, what price are you willing to pay?
The greatest memory is connected to dancing. I've always participated in the Diversity Weeks. The best part of the event is singing the AUCA song because of the unique feeling of unity with all of the students. It is the moment when emotions are overwhelming and you are ready to hug everyone around. Students often underestimate the work done by the DW participants. Despite classes, students are still attending rehearsals and staying at AUCA until 10 pm. And the reason for that is the AUCA spirit and atmosphere. It is hard to express those feelings, and I believe that every student needs to be a part of Diversity Week at least once. Trust me, it might become your greatest memory too...
What was the most important thing you learned at AUCA?
The most important lesson that I have learned is to stay human. The Business Administration Department and especially BA-116 are the people who had a positive influence on me. Throughout four years, I faced some hardships that sometimes hurt my attitude. However, what I learned is to overcome my ego and not to be afraid of asking for help. At the same time, I've learned to give it back and support my fellows any time I can. AUCA has a very diverse community, and it is crucial to keep your values and traditions alive. Thus, we all can learn from each other.
How did your actual experience of studying at AUCA relate to your expectations? Was it very different from how you thought it would be or quite similar?
My expectations about education at AUCA became reality. I went to the old campus a couple of times during high school, and I was amazed by the overall atmosphere. I was lucky to take classes from professors with international experience and education. There was one rule that I followed: to take only classes that would benefit my career path. I truly admire the importance of FYS and SYS classes. Since the first day in university, students learn to think. The knowledge received from the readings, discussions, and essays helped me during all four years of studying. Moreover, the students are what make AUCA the best university in Kyrgyzstan. I've met many outstanding and talented students and I am so proud to be among them.
Did your position as a WARC tutor have any impact on your studies?
Honestly, tutoring at WARC was one of the biggest achievements for me. It was always important for me to give back to the community. Every part of the WARC experience is perfect in my view. The management team is always trying to improve the WARC by focusing on students' needs and suggestions. Also, to be surrounded by the best students of AUCA is truly motivating to become a better student and tutor. To be a part of the WARC atmosphere is the warmest memory of my university years. Every day working there is different because of the tutees. I believe that I have learned more from the students than they from me. Being a writing tutor means always discussing some philosophical ideas and trying to stay creative. Most of the time, the experience was challenging because ideas were so different. But it is a true beauty of WARC where tutors and tutees can share opinions freely and get objective feedback. I am happy that I was able to help students throughout these two years. Moreover, it helped me with my studies too as I always had someone from WARC who will know the answer to a particular issue. This place will always hold a special place in my heart!
What advice do you have for younger students?
Get the most out of AUCA. During the first two years, you'll think that there is so much time ahead, but it's scary how fast time flies. Do not invest all of your time studying, there should always be time for fun. Based on my own experience, to be in demand on the job market, you should be versatile and develop your soft skills. You can achieve that by participating in clubs, attending conferences, and getting internships. It is important to get to know people and their psychology to build a network and perform the work efficiently. At the same time, do not forget about classes because you are not only receiving the knowledge but also developing discipline, time-management, and problem-solving skills. To conclude, my suggestion is to try yourself in different fields thus you will understand who you are and what you want from life.
What plans do you have for after graduation?
I got selected for the Capstone internship in Washington DC, USA, in Fall 2020. However, due to the COVID-19, I plan to go there in January 2021. For now, I'm focusing on personal development and self-understanding. I'm concluding that I'm passionate about recycling and green energy. However, it's hard to find a job related to this sphere in Kyrgyzstan. Therefore, before moving to another country I need to be sure of the righteousness of my decision. Additionally, my long term goal is to get into an MBA at one of the Ivy League schools in 10 years. I believe that work experience is essential before receiving a Master's degree. Even now, I do not know exactly what I want to do in my life. Students often want to escape the county and reality of adulthood while applying to the Master's right after graduation. Nevertheless, I have tried to examine the pros and cons of this option and decided to work for at least the next two years, preferably abroad.
Is there anything else you would like to add?
Dear AUCA Students,
You can always study online and self-educate yourself. Nevertheless, you should understand that the university is not all about textbooks and exams. There are always great professors sharing life experiences that you'd never find in studying materials. These four years are given to you to discover your potential, find life-long friends, and meet inspiring people. Moreover, you should be grateful for this careless uni life, when the only problem in your life is the existence of homework. AUCA is the place where everyone can find the activities close to his/her heart. And your job is only to try to get out of your comfort zone and make unforgettable memories.
Source: Writing and Academic Recource Center (WARC)