Become a host family for US students
February 12, 2020
We are pleased to announce that AUCA will be hosting the Critical Language Scholarship Program  in Summer, June 8- August 6, 2020.
The Critical Language Scholarship (CLS) Program is sponsored by the U.S. Department of State with funding provided by the U.S. Government. It is an intensive overseas language and cultural immersion program for American students enrolled at U.S. colleges and universities. CLS Program is implemented in Bishkek with the partnership of AUCA. 
The program is offered for US students between the ages of 18-30 who are learning the Russian language. They will have intensive language classes at AUCA as well as use it in practice with their host families.
The families who are willing to share a space and culture with program students are welcome to apply to become a host family in Summer 2020.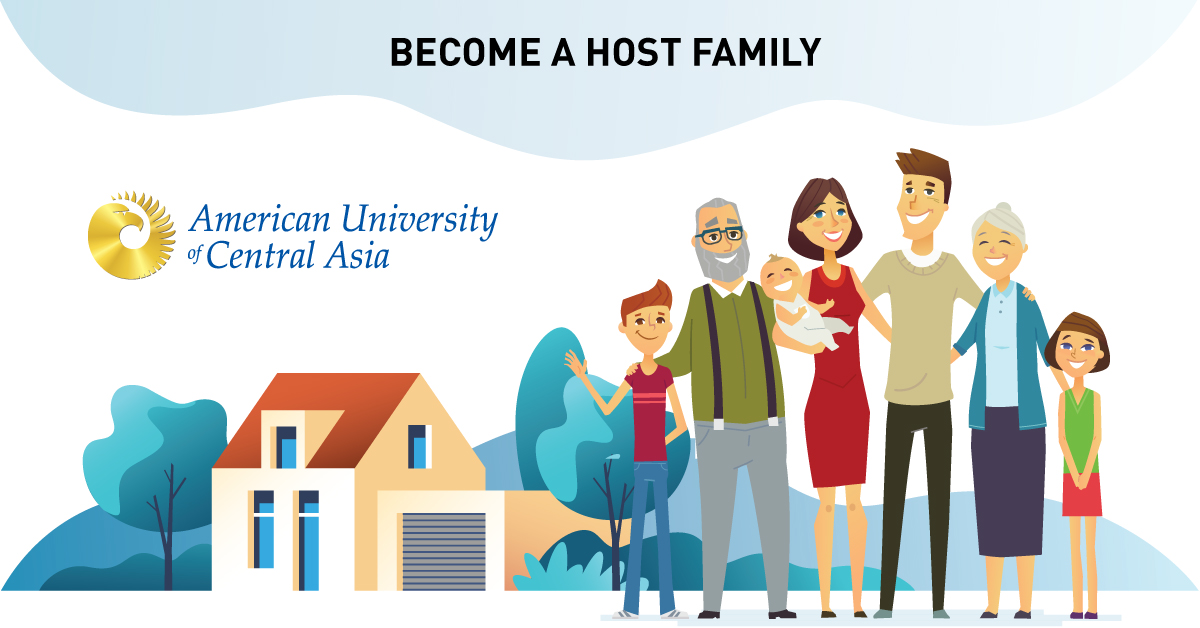 If you are interested, please fill in the form ( https://we.tl/t-aBzZIWLCLh ) and send it to imanova_a@auca.kg by February 29, 2020.
The selected host families will be invited to an interview and training sessions.

Main Requirements for host families:

1) Fluency in Russian and communicating only in Russian with CLS students
2) One bedroom availability
3) Meal: twice a day for weekdays and three times for weekends
4) Friendly environment and hospitality
5) Responsibility and support towards the program participants
Note: Each host family will be receiving financial compensation according to the contract they sign. 
Finally, yet importantly, we believe the program brings to a family and a student an exciting and memorable time and kind friendship for many more years.
Please feel free to spread this information to those, who could be interested to host a student on Summer 2020.
If you have any questions please contact imanova_a@auca.kg , Aikanysh.