Over 2,000 guests visited AUCA during the Open House Days
February 14, 2019
On Saturday, February 9, the American University of Central Asia opened its doors to everyone who wants to study here. More than two thousand high school students and their parents came to AUCA to learn about the educational programs offered by the university, and the prospects for students.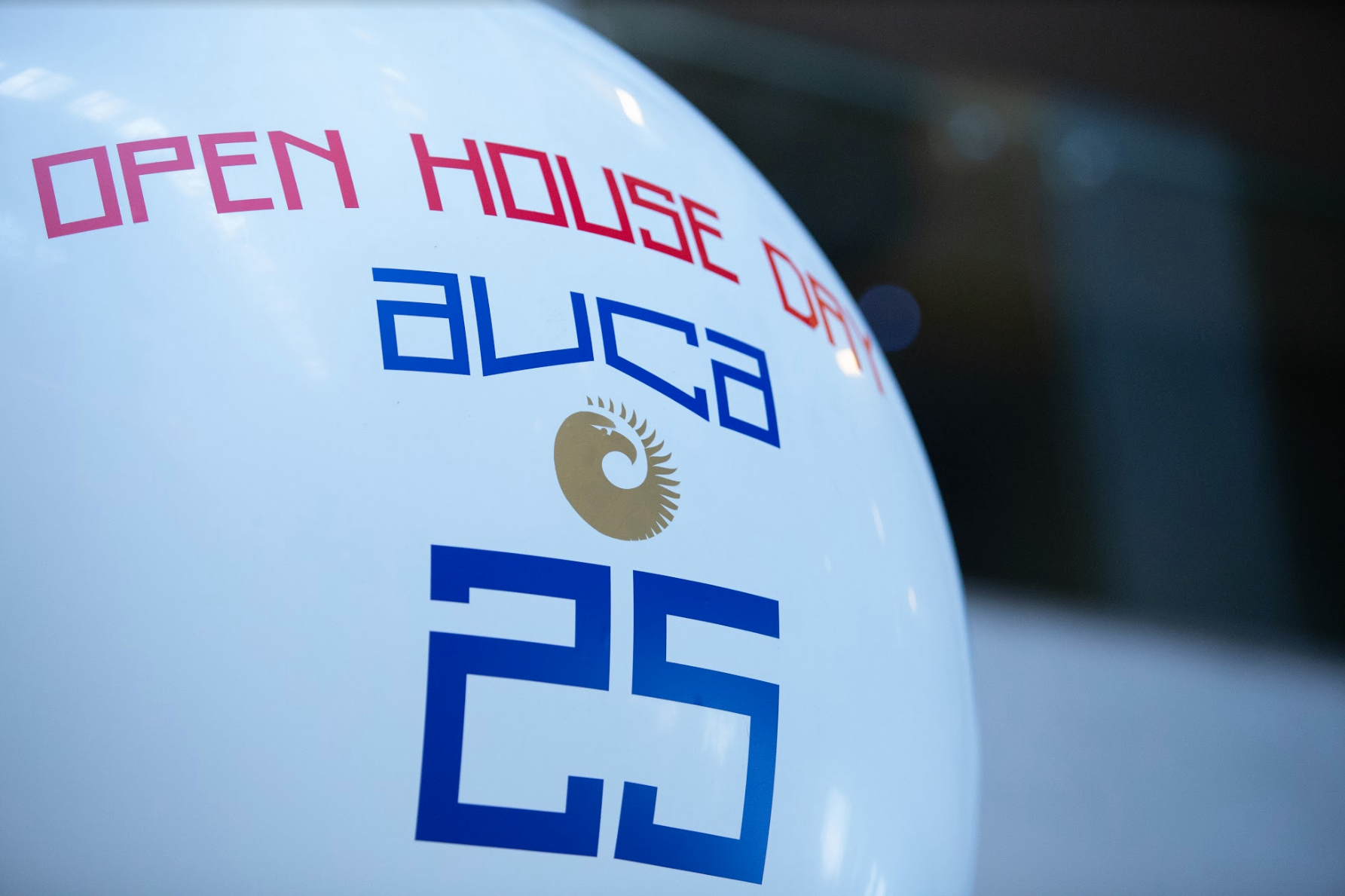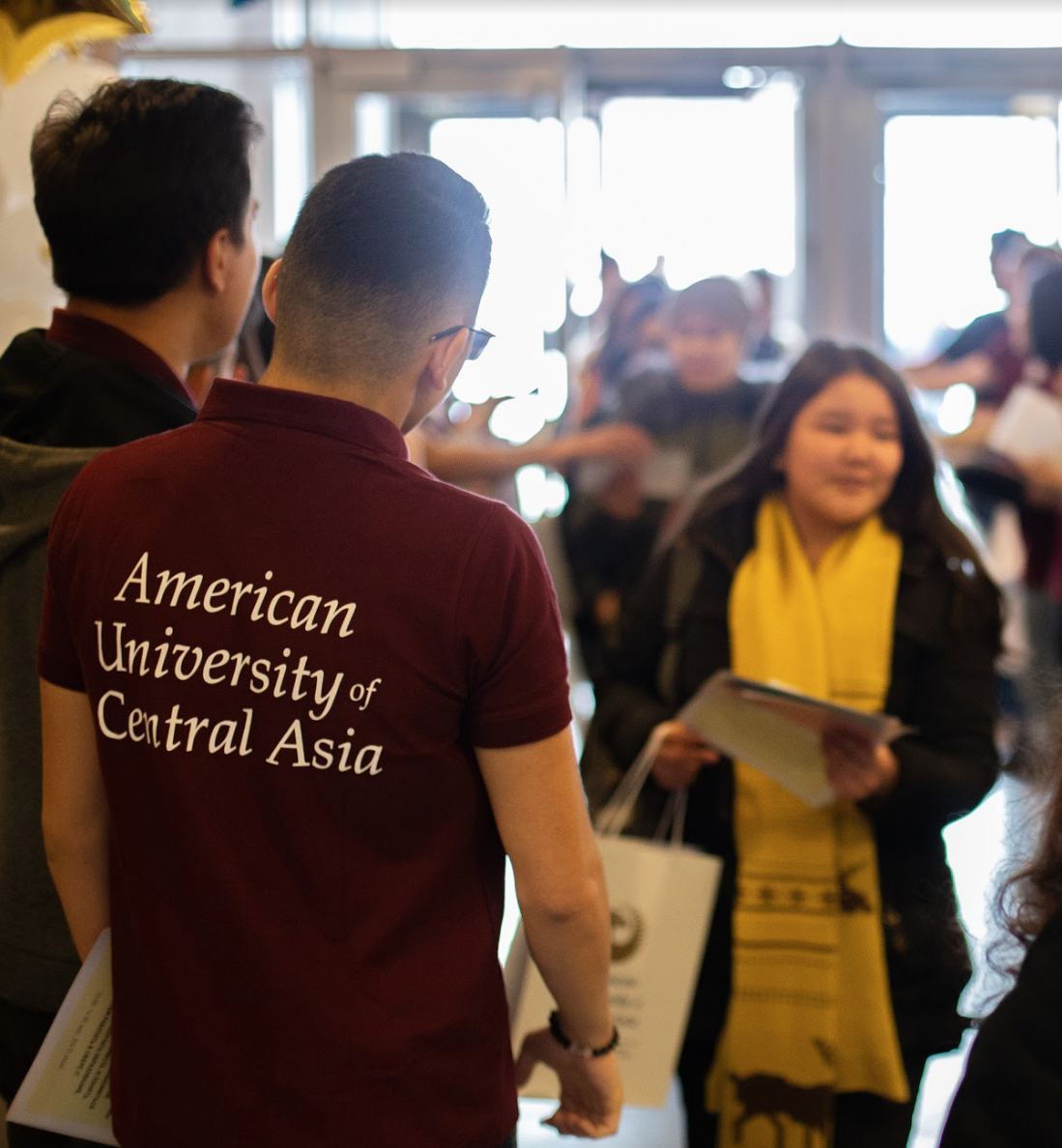 Friendly volunteer students met applicants by the entrance, distributed packages with information materials and guided the guests to the improvised stands of the faculties and departments of AUCA, where they could get more detailed information.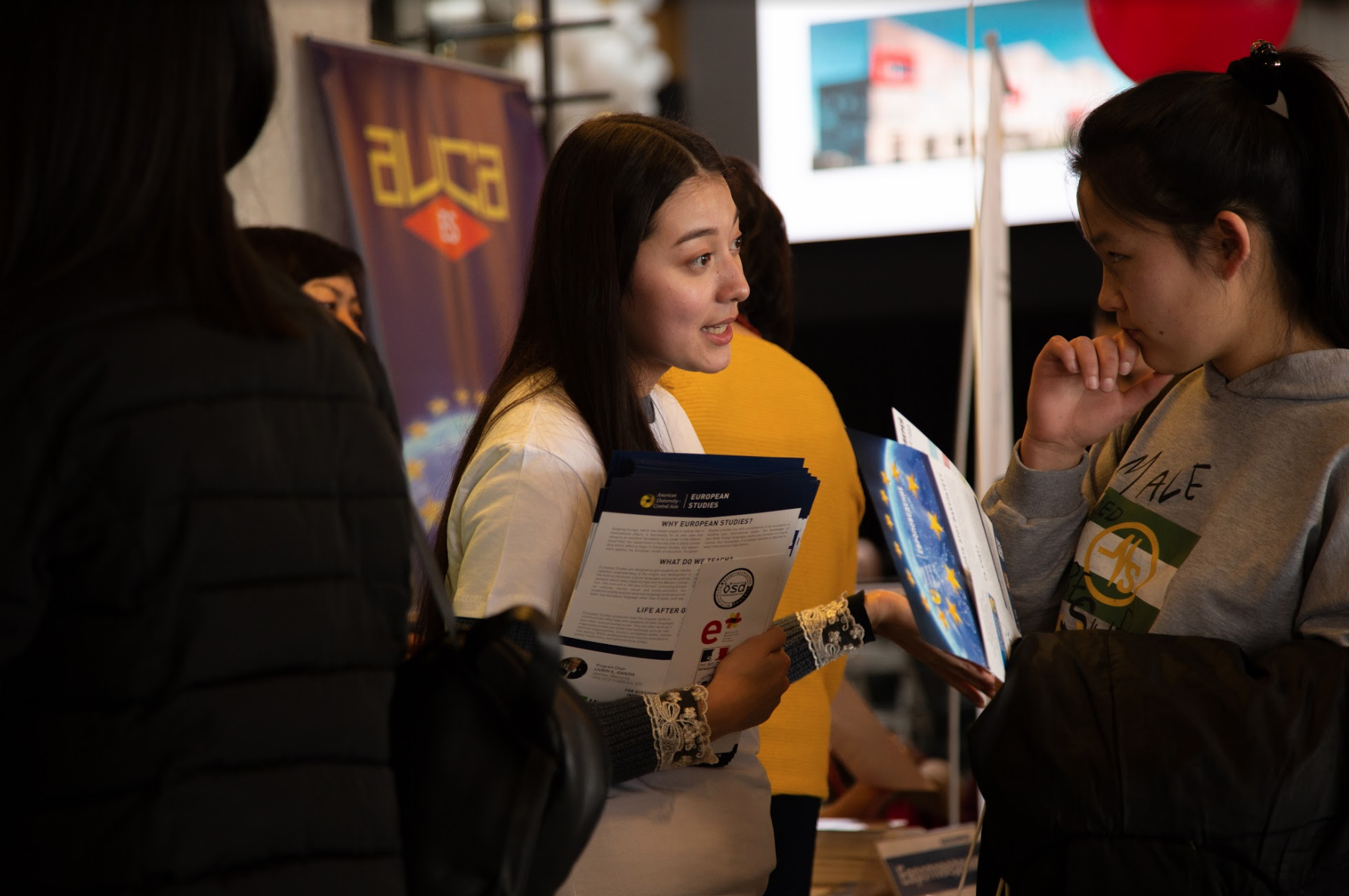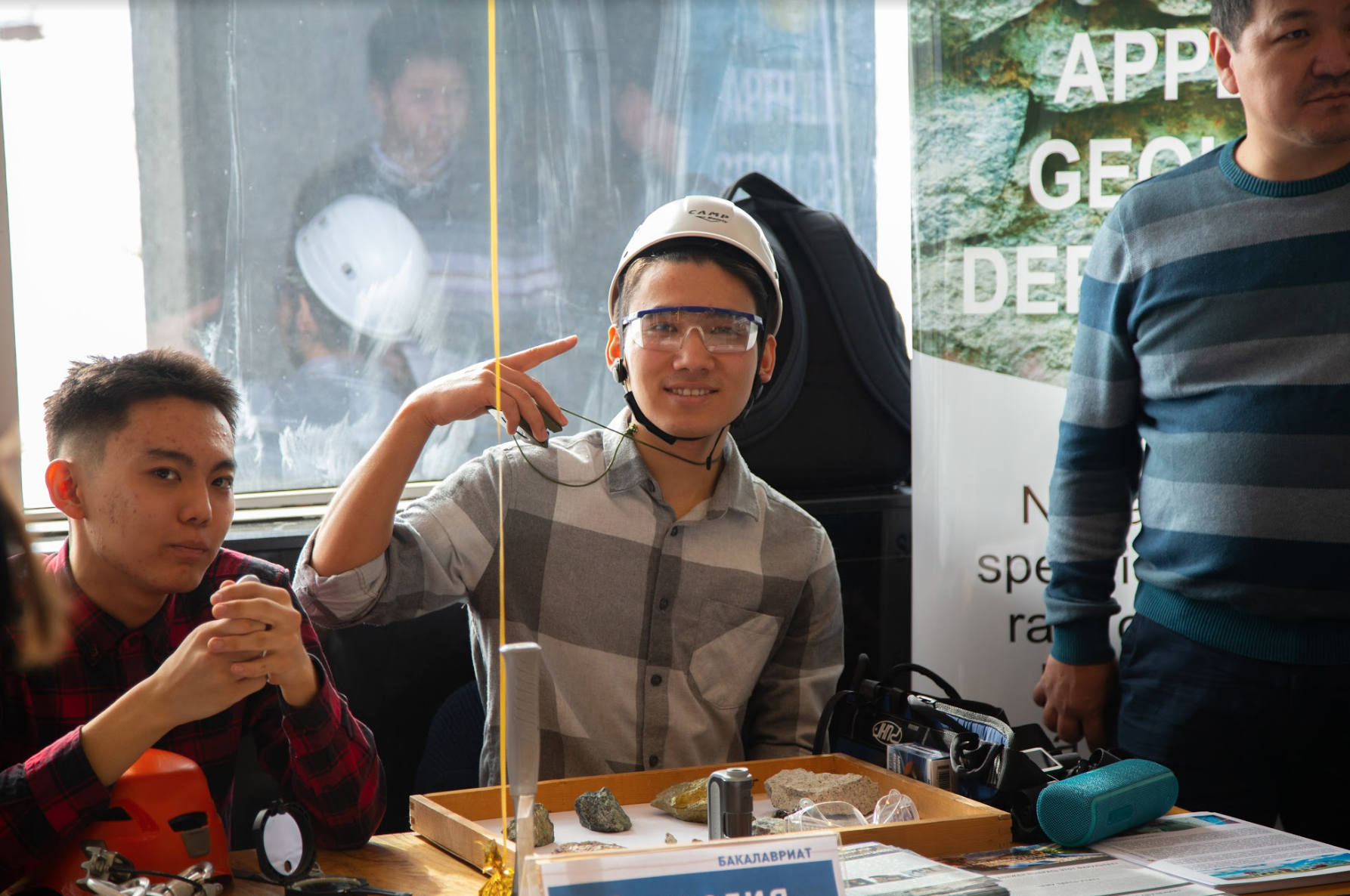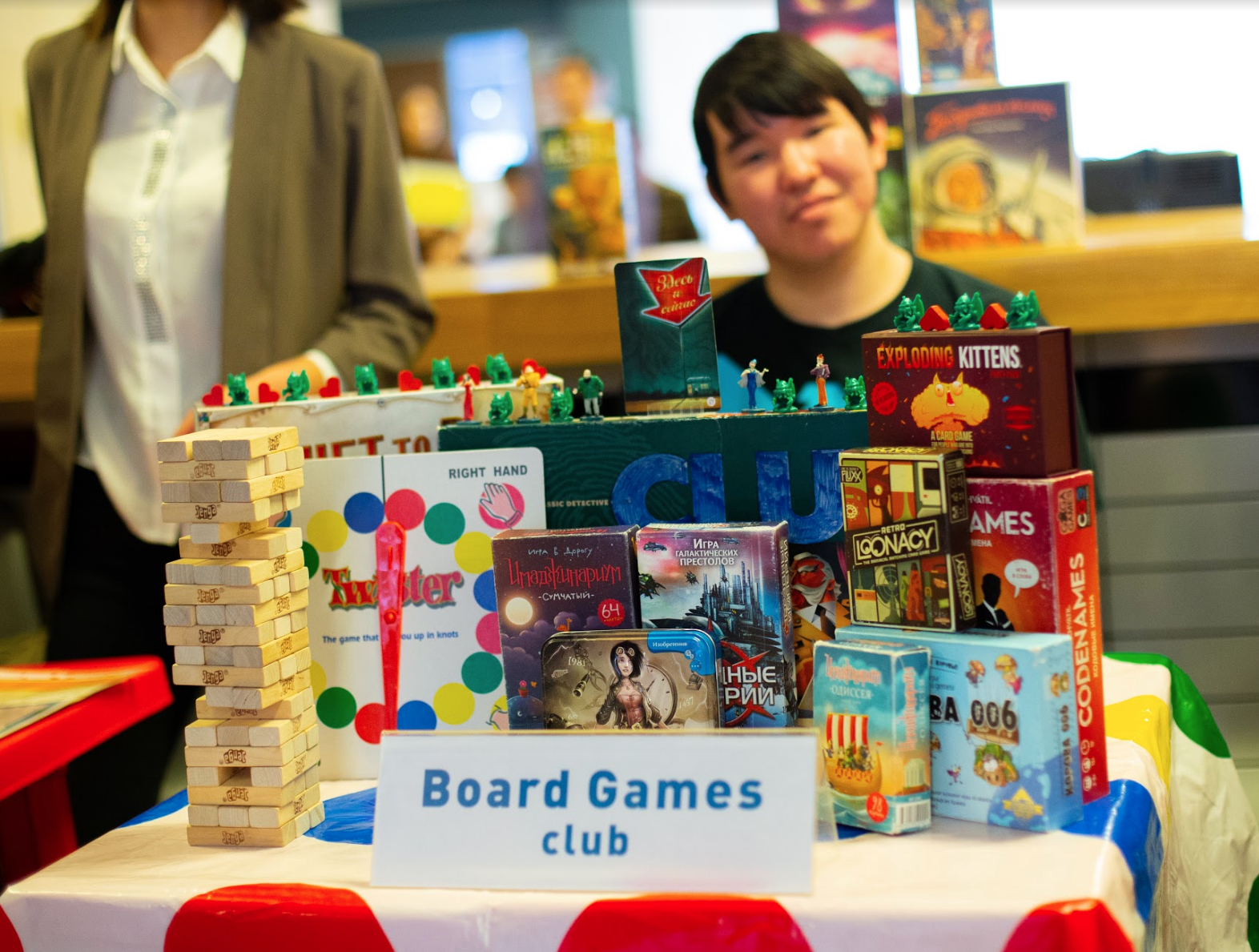 Soon, visitors were offered to take places at the Forum, where heads of departments presented their programs. The university professors and students spoke about their experience.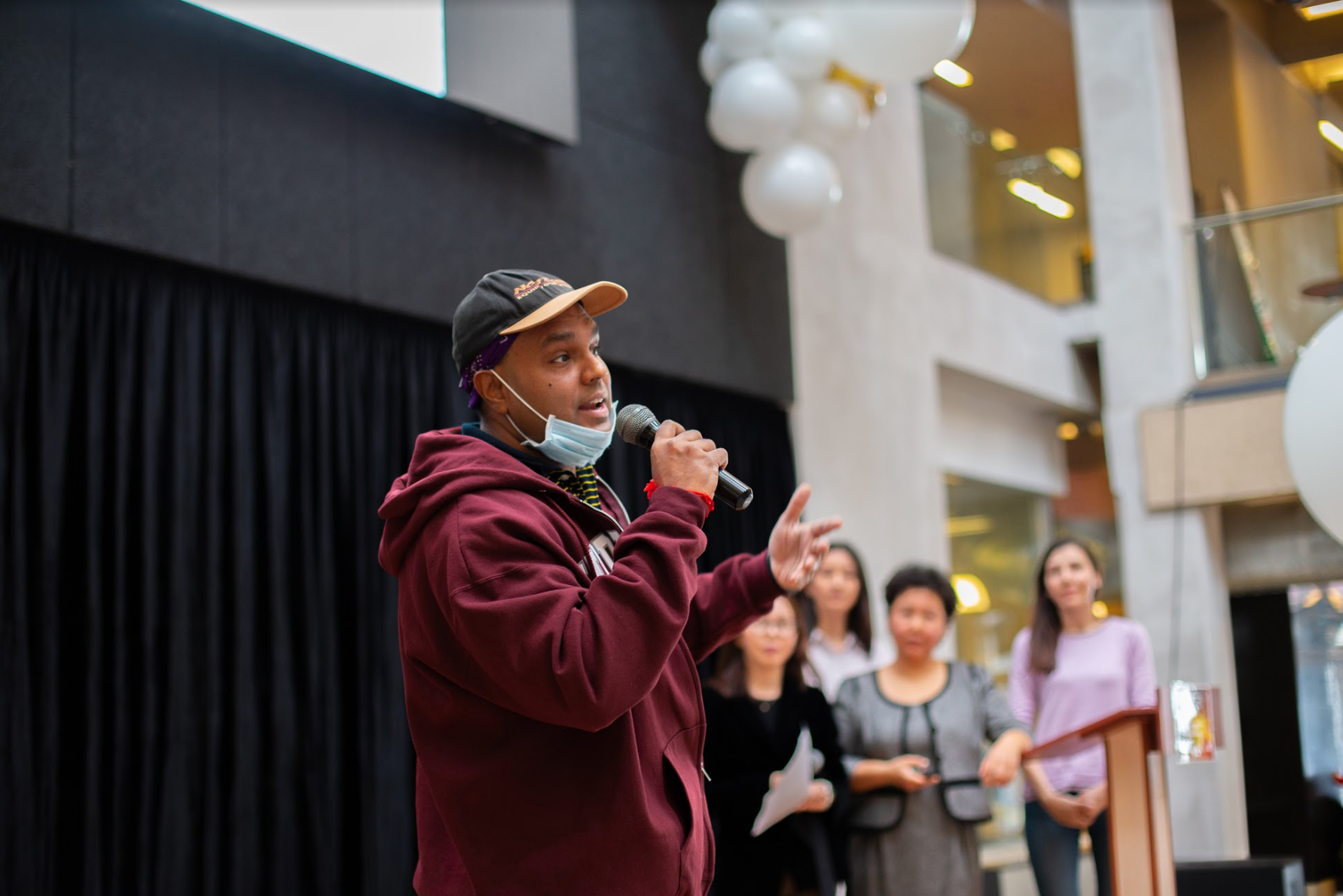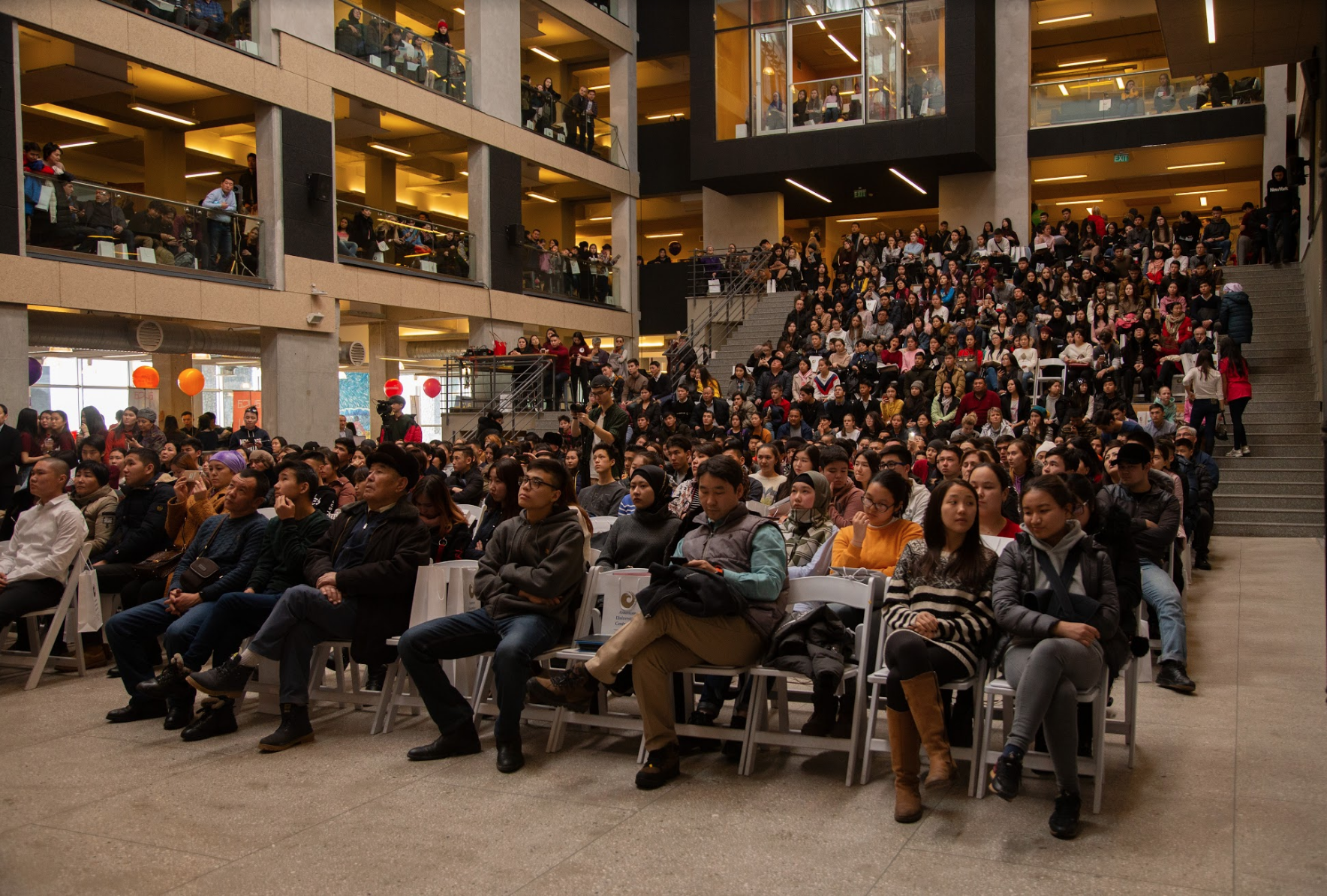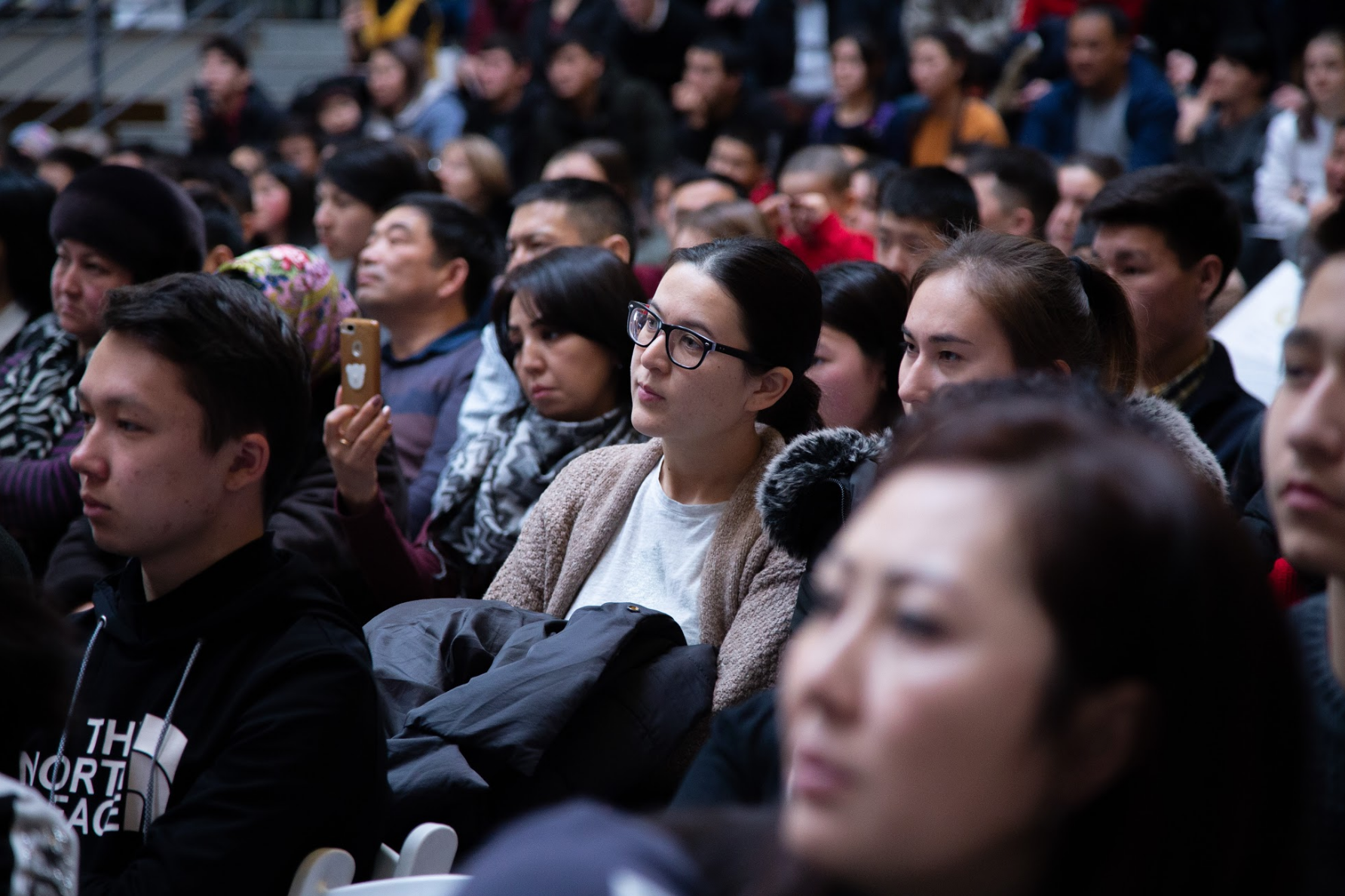 At the same time, parents of the applicants were invited to the meeting with the Vice-President/ COO of AUCA, Chingiz Shamshiev. The Chief Operating Officer told the audience about the benefits of studying at AUCA. In addition, Mr.Shamshiev mentioned that this year AUCA Technical School of Innovations starts to operate. High-school students will be able to get a popular profession on the basis of 9th grade.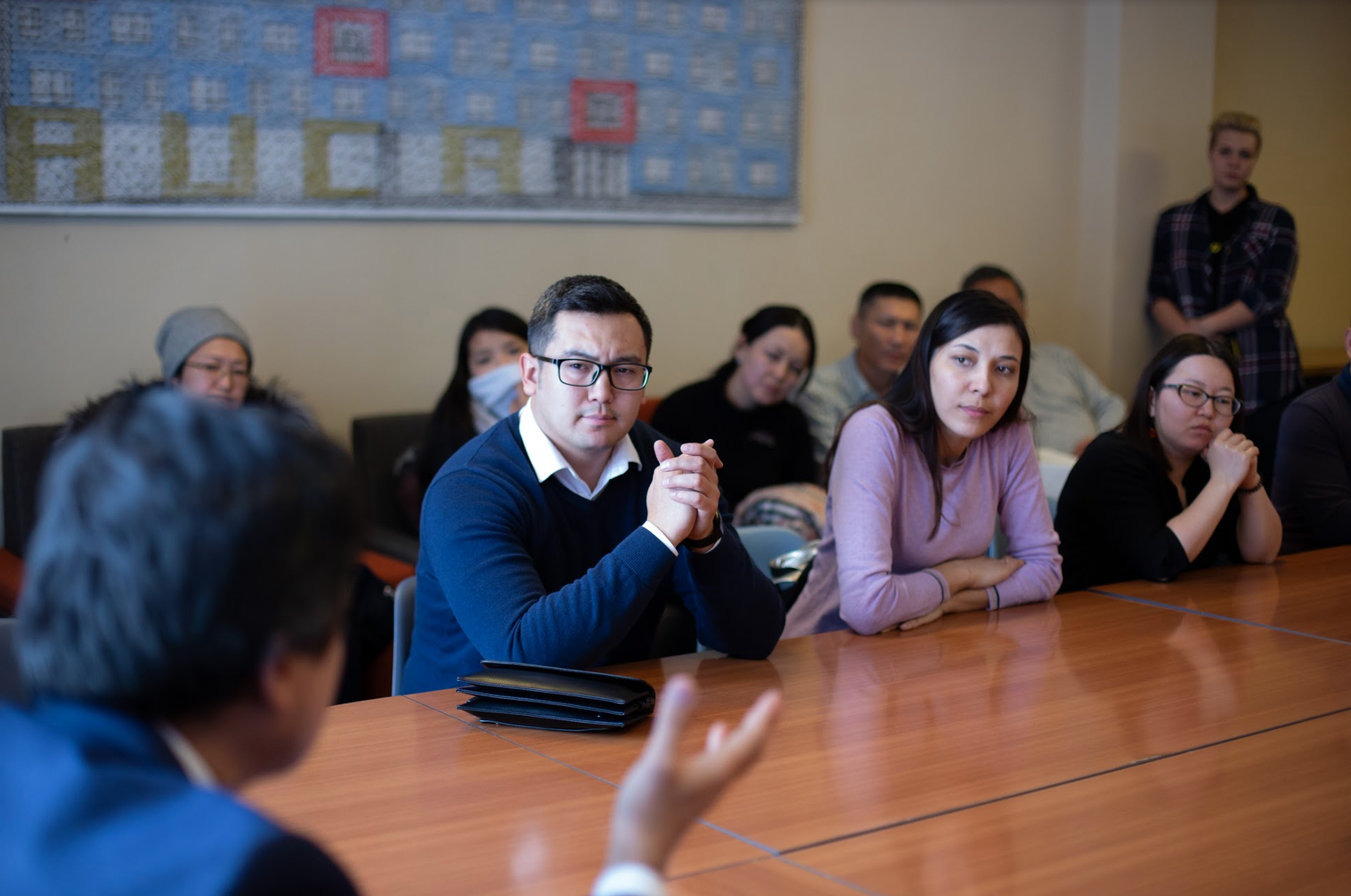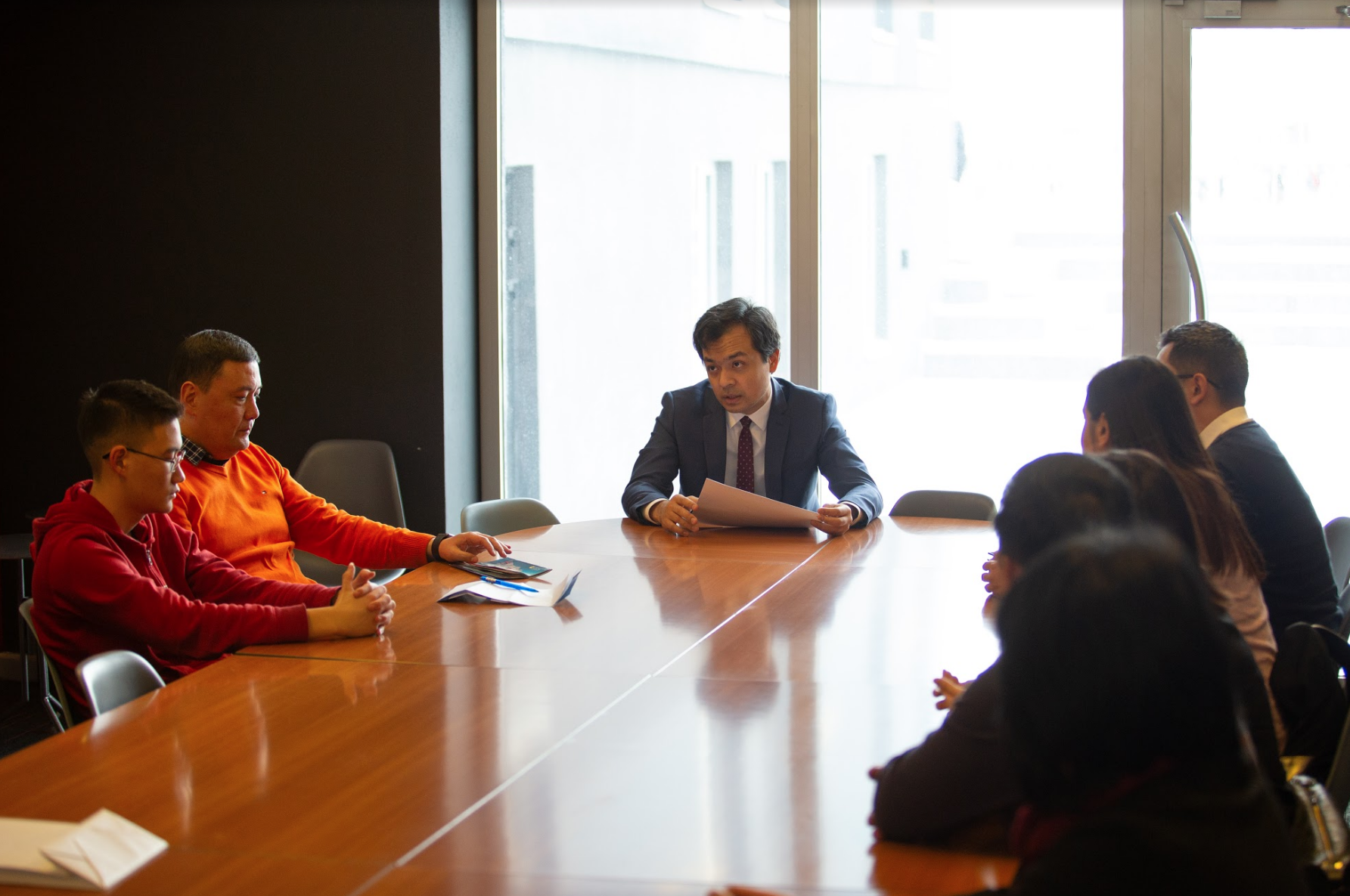 Many parents asked clarifying questions during the meeting to the Vice-President, staff, and graduates of the university. Most guests were interested in the following:
The percentage of employment for AUCA graduates, as well as the countries and companies in which they work;
The cost of training and the possibility of obtaining discounts; international exchange student programs;
The need for additional preparation of the applicant for entrance exams.
Having received first-hand information, guests of AUCA were able to inspect the campus of the university, try the food at the canteen, and talk to staff and students of the university directly.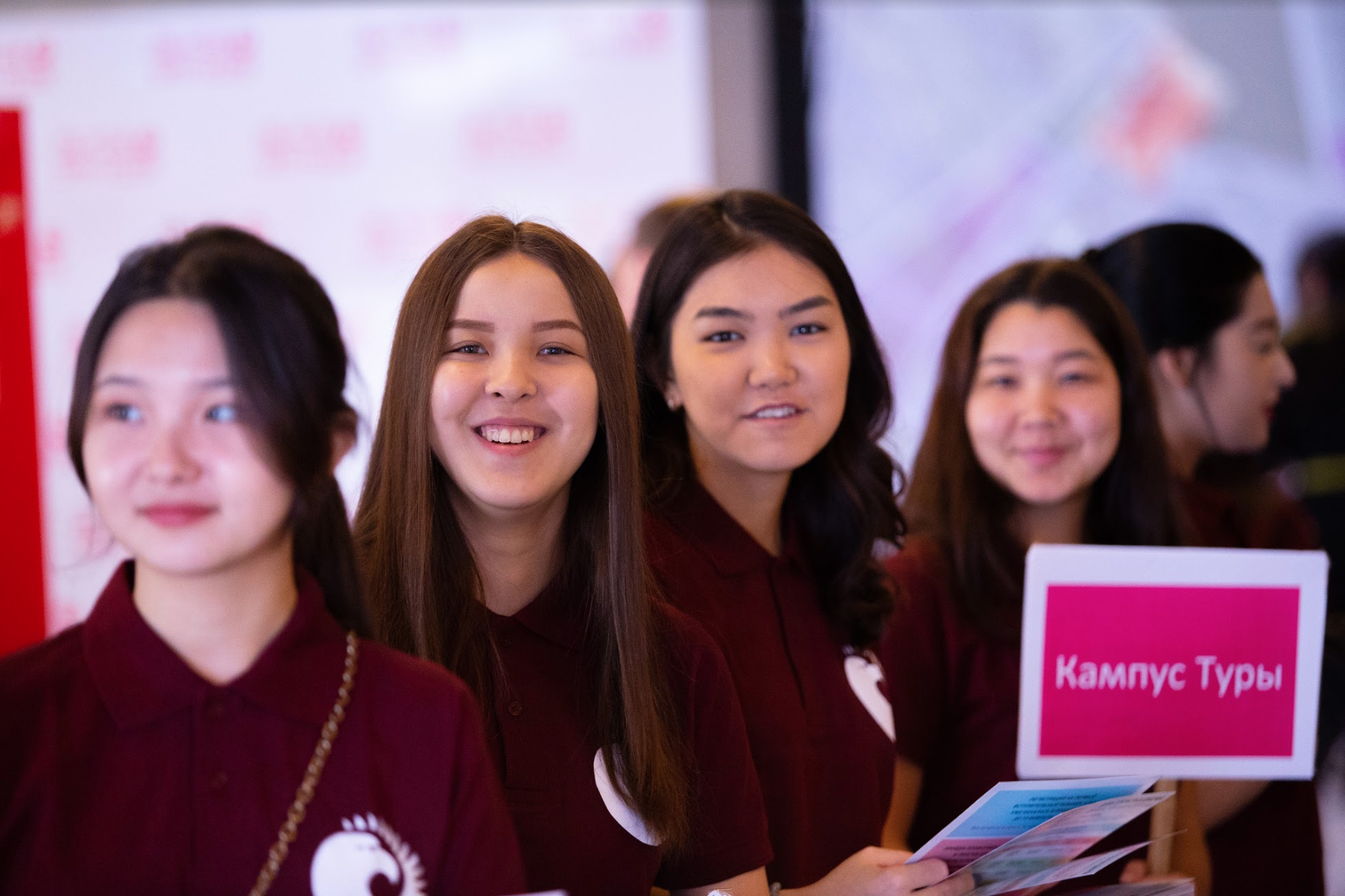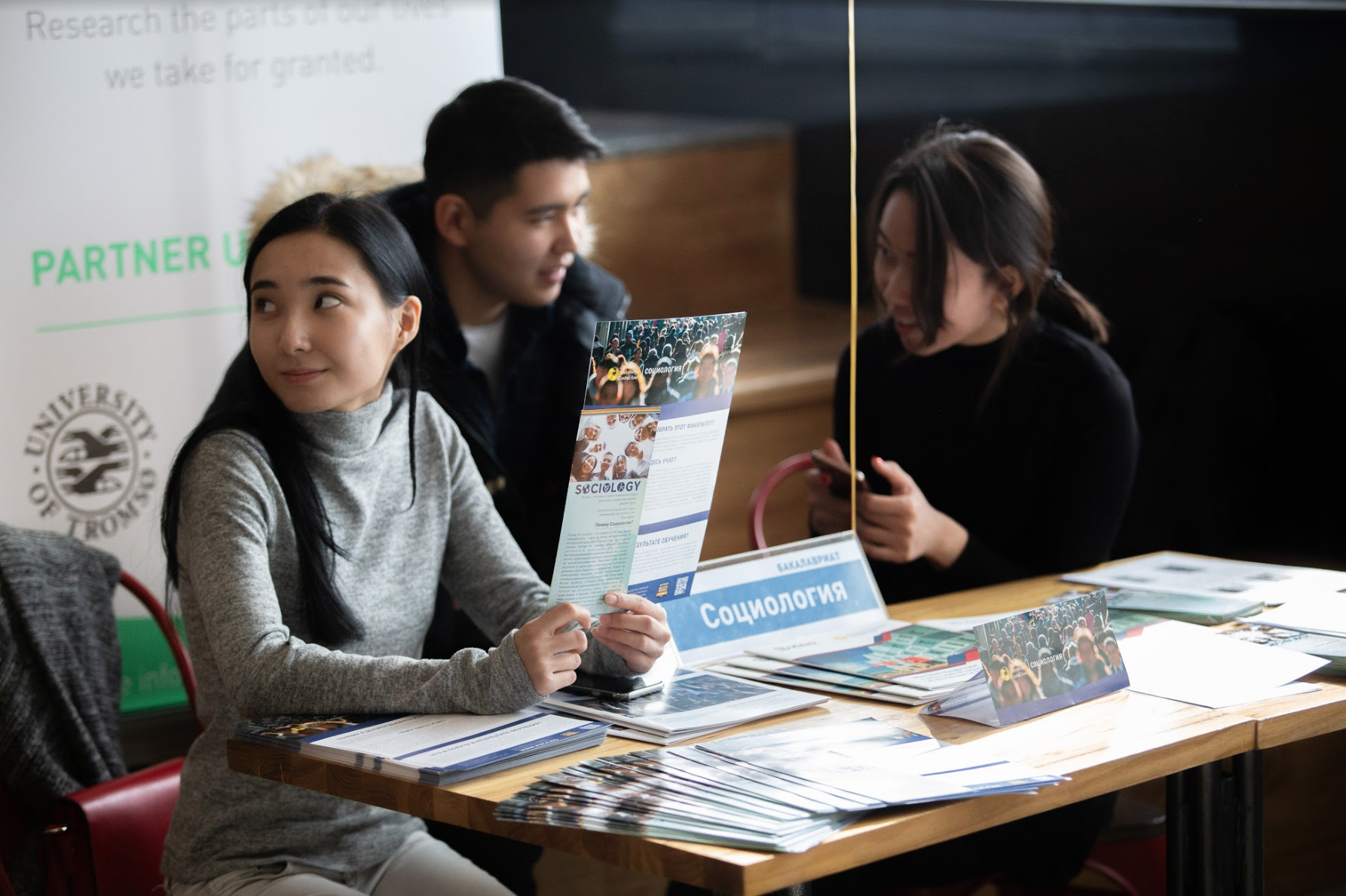 At the end of the day, AUCA student theater Mirrors showed a surprising, fairytale performance "Alice in Wonderland" to the guests.