AUCA Administration and students met with Senior Advisor to the Assistant Secretary for Educational and Cultural Affairs at the U.S. Department of State
December 24, 2018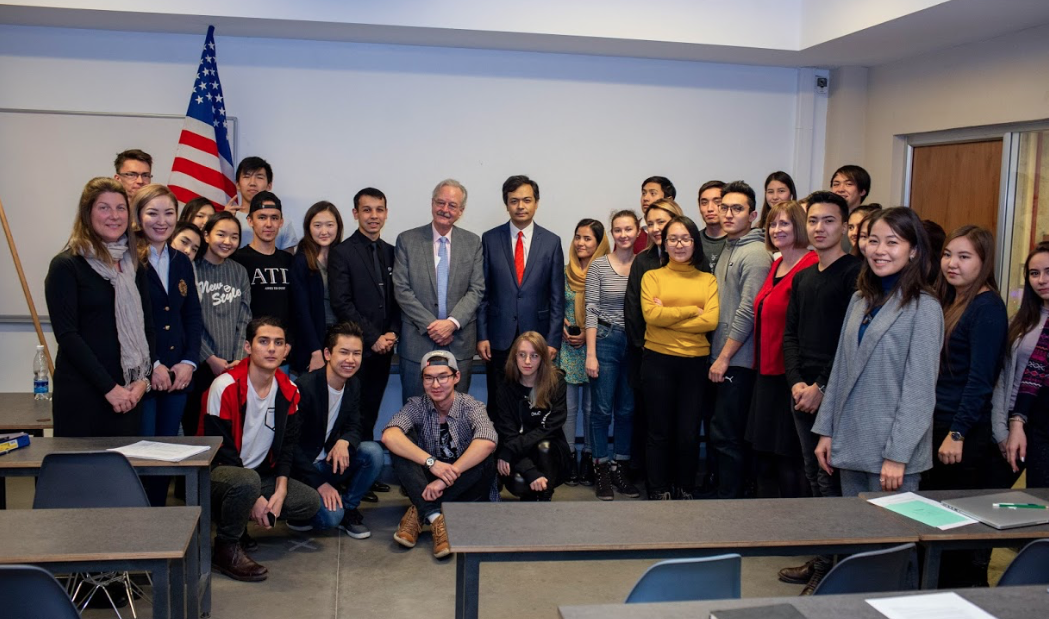 On Monday, December 10, Rick Ruth, Senior Advisor to the Assistant Secretary for Educational and Cultural Affairs at the U.S. Department of State, met with AUCA administration and students to discuss scholarship and program opportunities for faculty and students.
The meeting started with the welcome speech of the American University of Central Asia Vice-President and Chief Operating Officer, Chingiz Shamshiev who presented to Mr. Ruth educational system of the university, future plans, and other strategic projects based on the core of AUCA.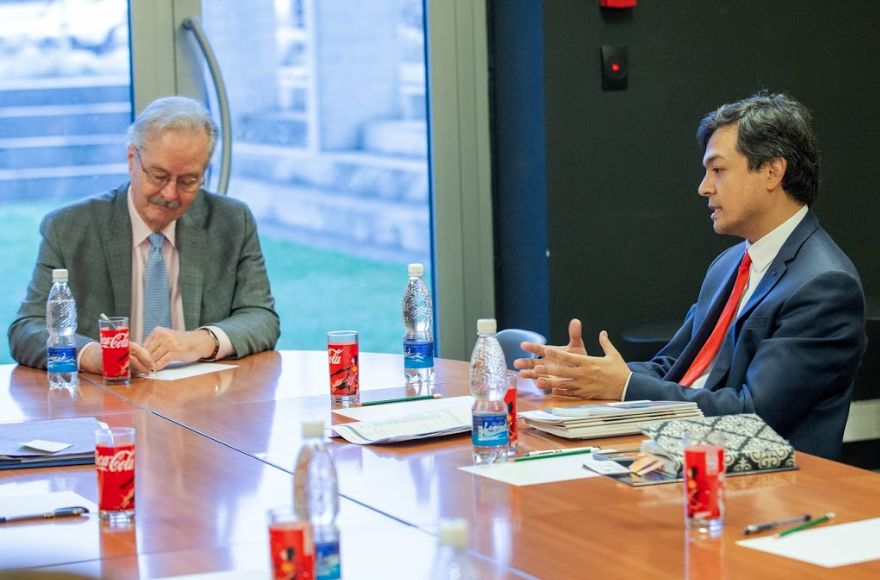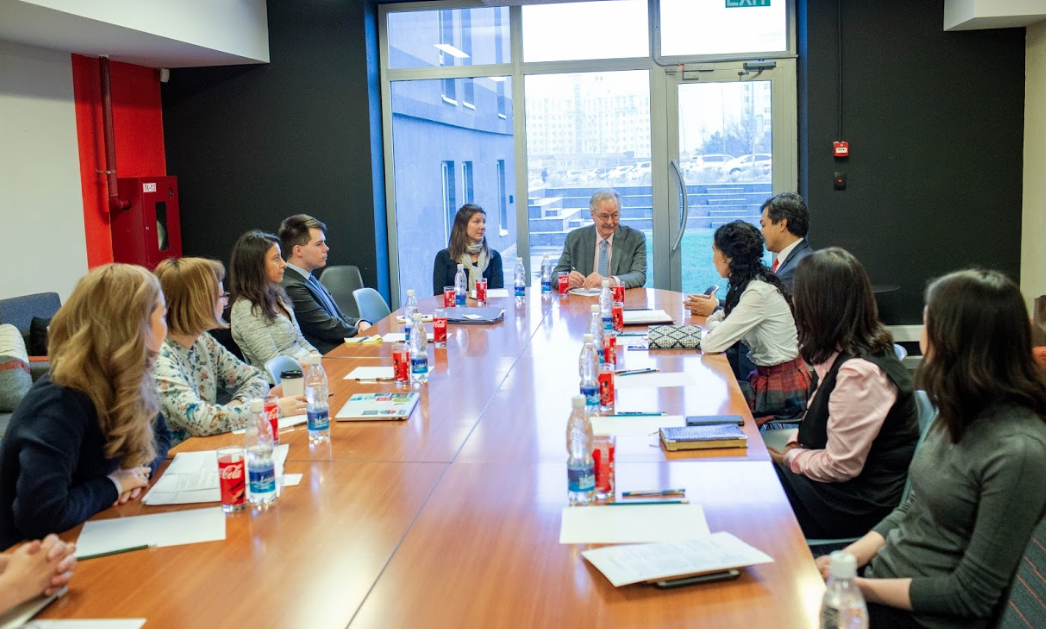 Later, Rick Ruth joined the auditorium of students from the Journalism and Mass Communications and other departments for a lively one and a half hour conversation. Students raised questions starting from public diplomacy and ending with scholarship and exchange programs.