AUCA freshmen won the 3rd place in Chingiz Aitmatov Art and Poetry contest
December 17, 2018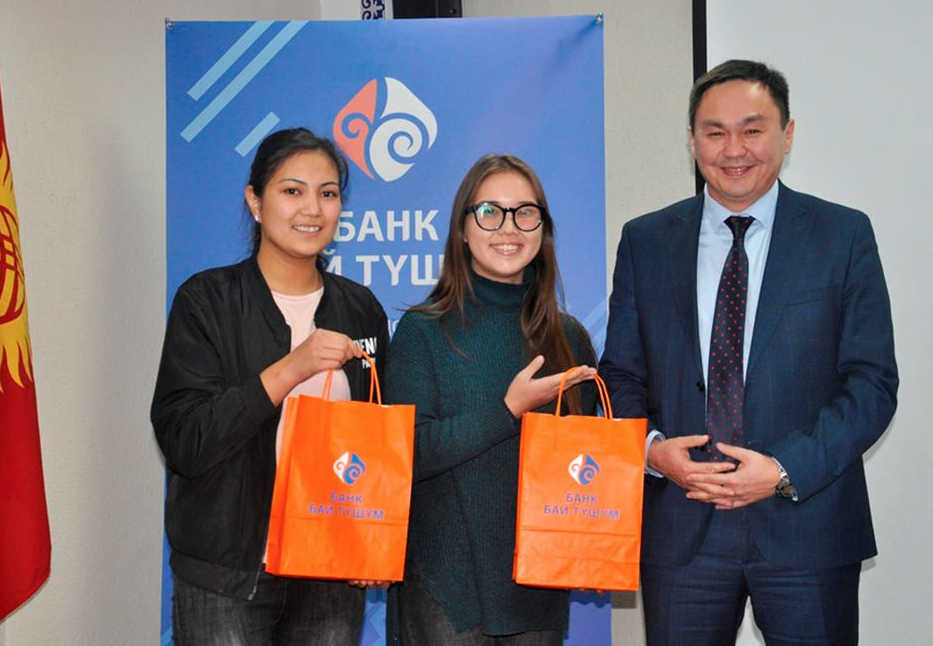 AUCA students Aidana Aitbaeva (ICP) and Nadira-Begim Jeentaeva (ECO) won the 3rd place in the contest of Art and Poetry of Chingiz Aitmatov by Bai-Tushum Bank, supported by the Ministry of Culture, Information and Tourism in the framework of his 90th birthday.
Aidana and Nadira-Begim presented a drama performance from the book of Chingiz Aitmatov "The Day Lasts More Than a Hundred Years". See a video of the performance. The girls awarded a collector coin issued by the National Bank of the Kyrgyz Republic dedicated to the writer's 90th Anniversary.
Earlier, the university hosted a presentation of a book about the famous writer in the framework of his 90th Birthday - the author of a publication, Osmonakun Ibraimov shared with the students of AUCA and other guests of the presentation his memories of the writer. The main hero of another meeting, organized by the university, was a son of Chingiz Aitmatov - Eldar Aitmatov. In addition, the university hosted a creative evening in memory of the author, prepared by students. Also, AUCA Vice-President told a story of the writer to the pupils of the presidential kindergarten.