Congratulations to Law Division students with the 3rd place at the EEU Moot Court Competition! 
December 7, 2018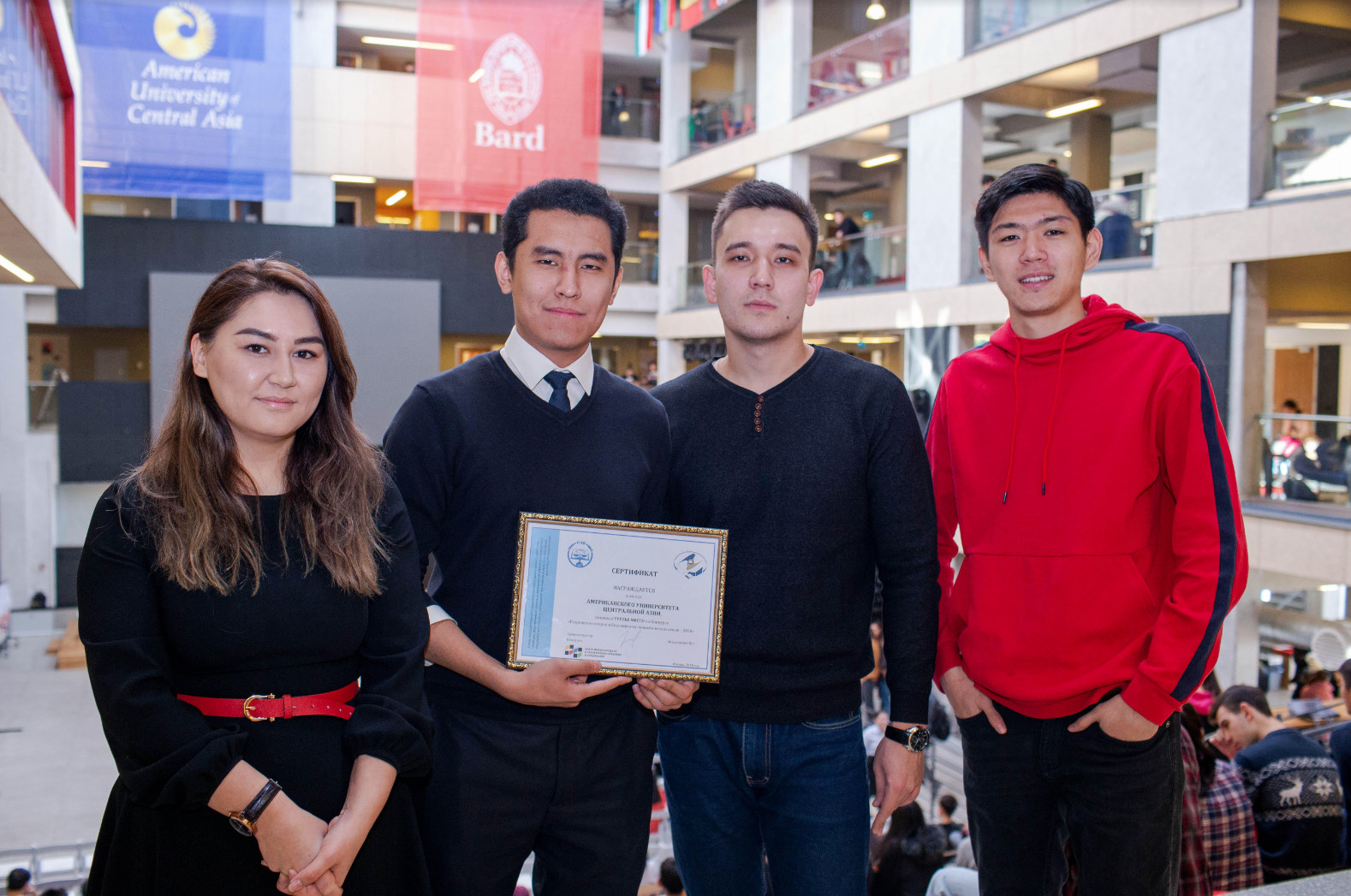 AUCA Law students Rauf Akhmatov (senior, LLB), Nurgul Arzymbaeva (LLM), Chyngyz Begimkulov (senior, LLB) and Temir Momunov (LLM) placed 3rd at the Eurasian Economic Union Moot Court Competition held on November 30 - December 2 in Moscow, Russia.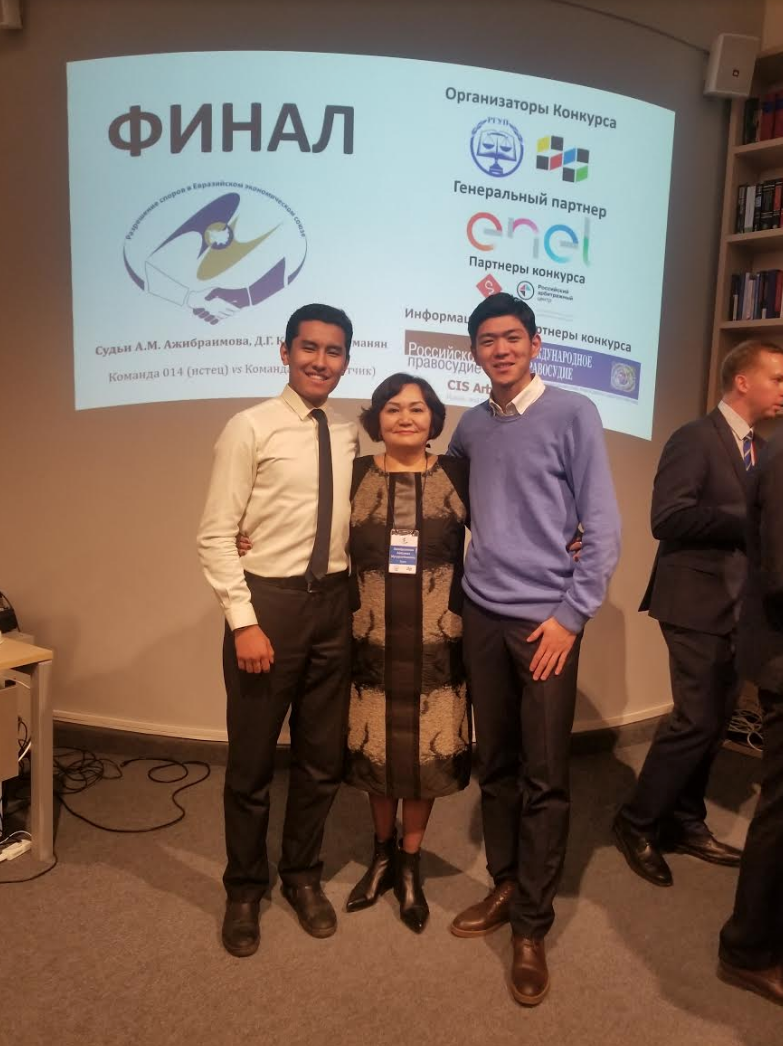 AUCA team was the only team from Kyrgyzstan to reach the competition's oral rounds based on the legal memorandum written by the team from May to September 2018 under the guidance of the team's coaches, Natalia Alenkina and Dinara Asanbaeva.
During the competition's oral rounds, our team demonstrated an excellent level of public speaking and advocacy skills, as well as knowledge of Public International Law, International Investment Law and EEU Law.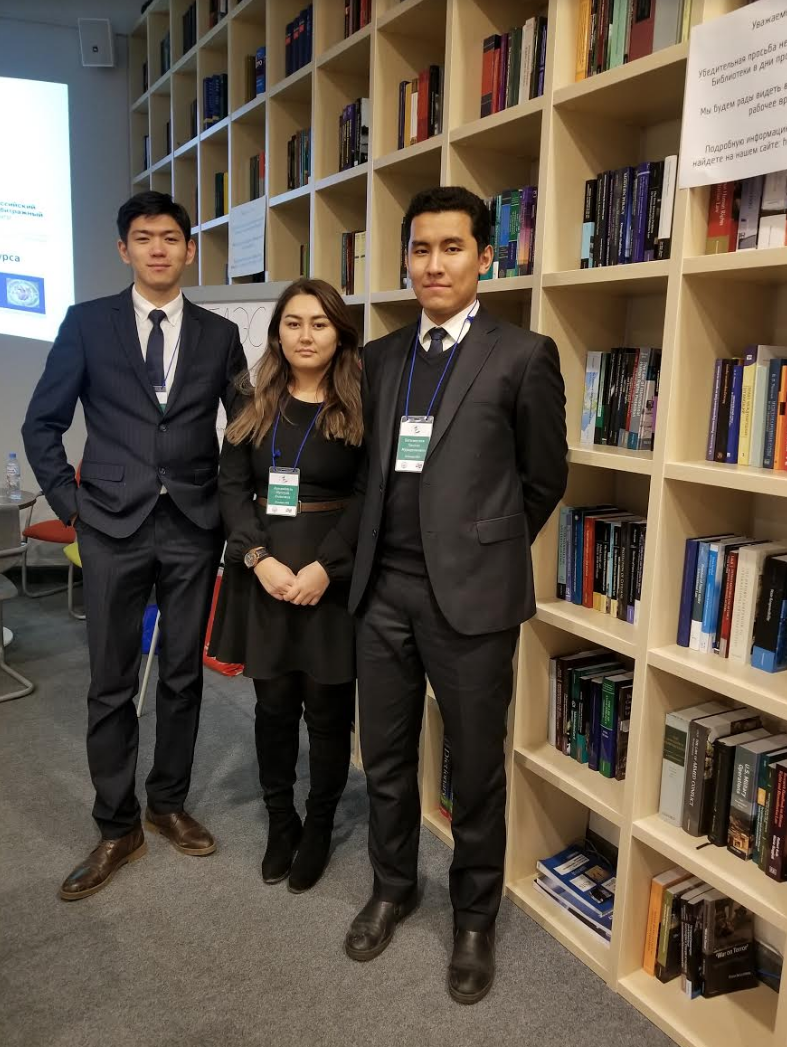 Judges of the competition included leading practicing lawyers, arbitrators, legal scholars and judges of the Eurasian Economic Union Court. Among participants of the EEU Moot Court were students from Russia, Belarus, Armenia, and Moldova.