Keynote Speakers Announced for Nomadism, Mobilities and Media Conference
August 10, 2018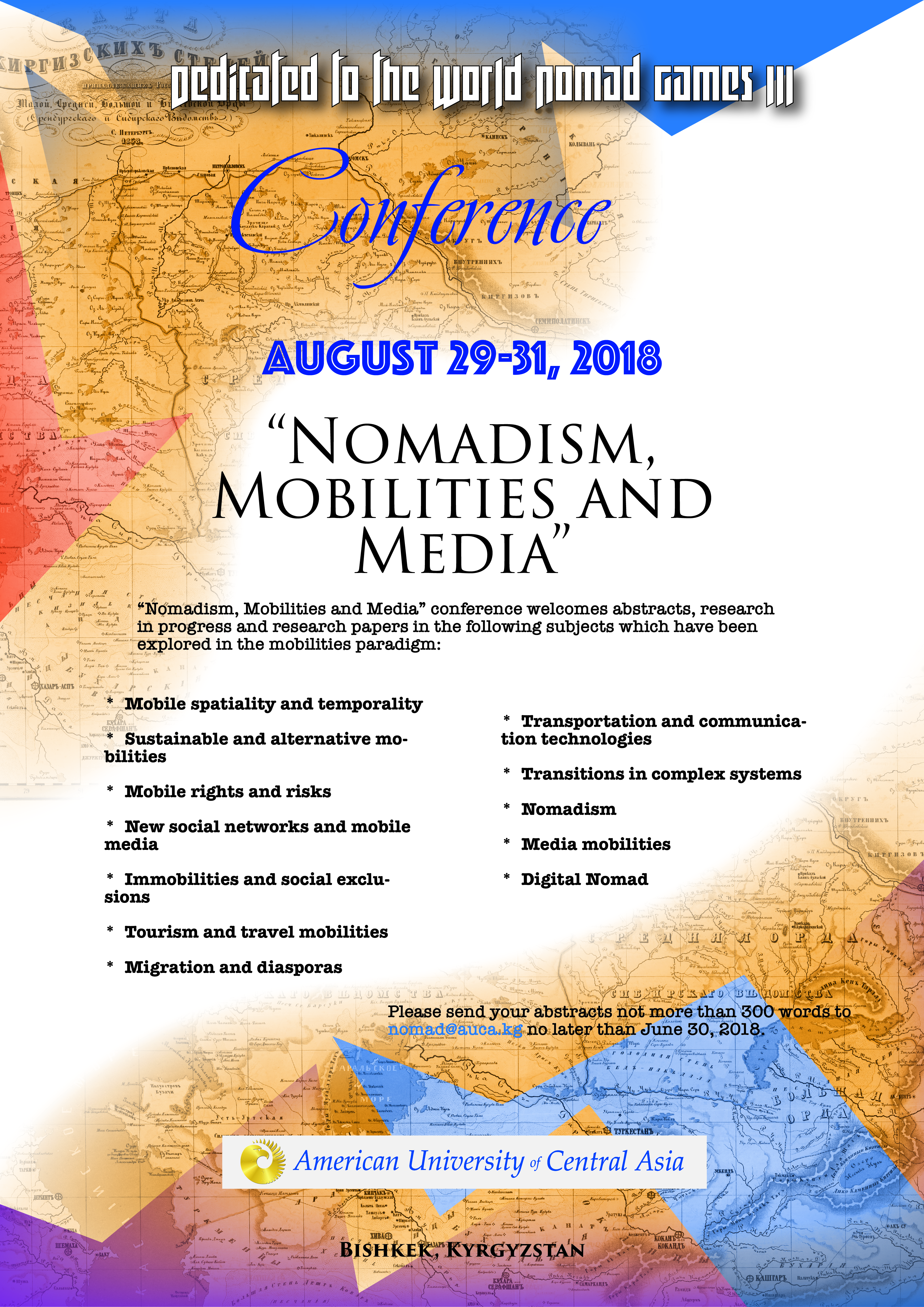 The American University of Central Asia (AUCA) is delighted to announce keynote speakers for Nomadism, Mobilities and Media international conference, which will be held at AUCA, Bishkek, Kyrgyzstan, August 29-30, 2018. The conference is dedicated to the World Nomad Games III, and will bring together an international pool of participants from across the globe.
AUCA's Journalism and Mass Communication together with Television, Cinema and Visual Arts, hosting the conference, invited researchers, interested to study mobilities of people, information and mass communications in different parts of the world. Among the participants are scholars, academics, journalists and media professionals from 15 countries, working in diverse environments and cultural backgrounds and united by the desire to explore nomadism and mobility concepts of today and the past.  
One of the international keynote speakers is Shin Dong Kim, PhD.
Title of the keynote speech: "Mobility and Power".
Professor, School of Media & Communication; Director, Institute for Communication Arts & Technology, Hallym University, Korea
Shin Dong Kim founded the Institute for Communication Arts and Technology (iCat) and served as the Vice President for International Affairs for the university. His area of research and teaching covers culture and creative industries, media policy and political economy, global and mobile communications. He is currently leading a five-year national research project on modeling the Korean ICT developments.