EXECUTIVE MASTER IN CONFLICT & FRAGILITY MANAGEMENT
March 28, 2018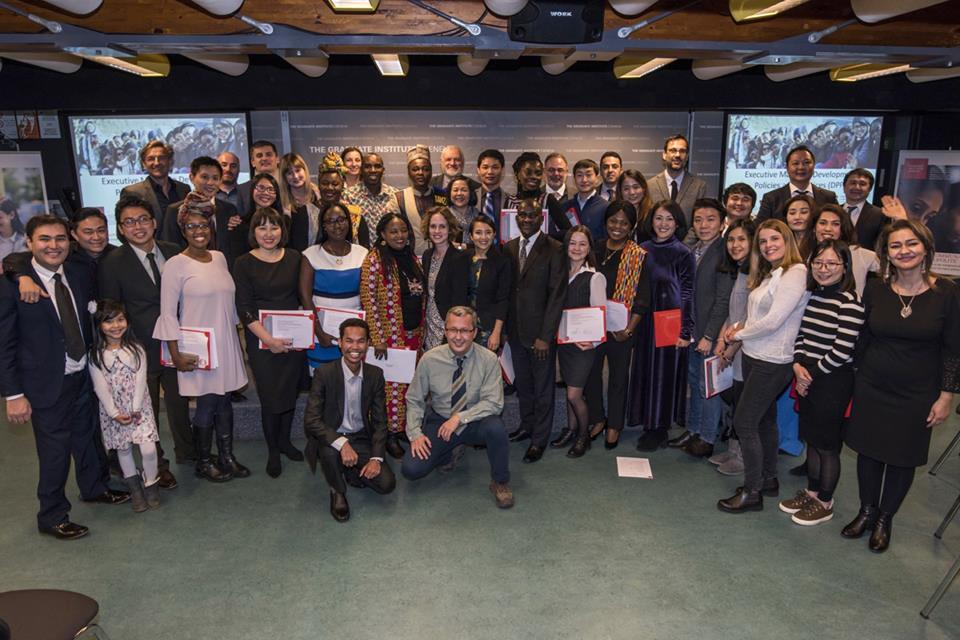 Last year AUCA started a cooperation with the Graduate Institute of International and Development Studies (Geneva, Switzerland) in delivering the Executive Master in Development Policies and Practices (DPP) and became the Central Asian hub for this program.  
Selected professionals from Central Asia, Caucasus and Mongolia enrolled in a 6 months program divided into 3 Modules. Their 1st Module of duration of one month took place last summer at AUCA. Then, the participants flew back home to their respective countries to continue working on their professional thesis and take an on-line course, that is corresponds to the Module 2. Last, but not least, they completed their last module in Geneva with leadership skills courses, after which they successfully graduated with their Executive Master diploma.
This year, AUCA will not serve as a regional, but as the first thematic hub for the DPP Executive Master in Conflict and Fragility Management. Applicants not only from Central Asia, but from any country in the world can apply and study in this program. The Graduate Institute brings into this program the expertise and capacity of one of its centers which specializes in conflict analysis, peacebuilding, and understanding complex relationships between security and development.
Medet Tiulegenov, Head of International and Comparative Politics Program, tells us more about the program:
* How does the idea of the project in cooperation with Swiss Partner University came to be?
The idea of a partnership came to life when the Graduate Institute was searching for a regional partner institution for Central Asia and the Caucasus. AUCA came in as an institution with high academic quality, as well as the best location for the program's participants to learn about various development issues. AUCA and the Graduate institute share similar values, principles and working style. We both ambition to forge and sensitize leaders working in the private, non-profit, non-governmental and governmental sectors on current development issues. In addition, the international organization, INGOs and local organizations present in Kyrgyzstan provides our participants with the opportunity to witness through field visit the diverse development peacebuilding projects.
* What kind of opportunities students get by the end of Executive Master in Conflict and Fragility Management program?
Participants will learn from the best international faculty members from the Graduate Institute and AUCA. The program brings together participants from various cultural, professional and sectoral backgrounds with diverse experiences and practices to share. Lecturers will equip participants with strategic analytic tools to understand development in fragile settings and teach them how to enhance their communication and leadership skills. Participants will have the opportunity to immerse in the development context of Kyrgyzstan through a field trip which is a part of the program. They will also write a job-related thesis which will be relevant to the participant's organization and for the development of new strategies. During their final module in Geneva, they will have the possibility to be exposed to various international organizations headquartered there. And of course! With their diploma in hand, they will be part of a worldwide network of like-minded professionals.
For working professionals at mid-career to senior career level, who hold or aspire to leadership positions

*Cost reduction up to 50%*

MODULE 1 : 5 intensive weeks (full-time) in Bishkek/Kyrgyzstan
MODULE 2 : 4 months (part-time) of applied thesis and e-learning at place of work
MODULE 3 : 3 weeks (full-time) immersion in international Geneva


APPLICATIONS OPEN UNTIL 15 JUNE 2018

MORE INFO: graduateinstitute.ch/conflict