U.S. Secretary of State John Kerry will visit gala-opening of the AUCA new campus as part of a trip to Central Asia
October 28, 2015
From the U.S. Department of State:
U.S. Secretary of State John Kerry will travel to Austria, Kyrgyzstan, Uzbekistan, Kazakhstan, Tajikistan, and Turkmenistan from October 28 to November 3. The Secretary will travel to Bishkek, Samarkand, Astana, Dushanbe, and Ashgabat to conduct bilateral discussions with senior government leaders in each country. This will be Secretary Kerry's first visit to Central Asia and the first-ever visit by a U.S. Secretary of State to all five Central Asian republics on the same trip. In Bishkek, the Secretary will participate in the opening of the new campus of the American University of Central Asia and dedicate the new chancery of the U.S. Embassy.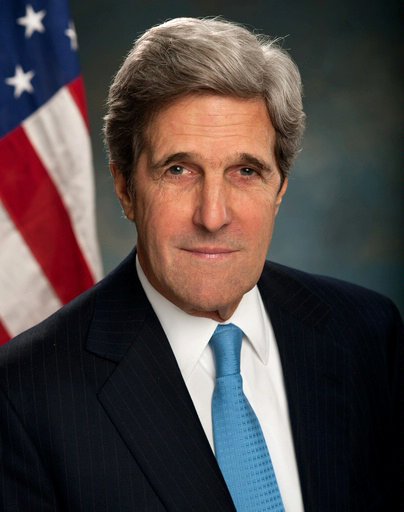 Primary benefactor George Soros will be attending the official opening of AUCA's new campus. AUCA students, faculty, and alumni actively collaborate with the Soros Foundation in Kyrgyzstan, so his visit will be one of the highlights of the AUCA "Gala Opening." The event will also feature guest lectures from other donors, trustees, notable alumni, and friends of AUCA.
Founded in 1993, AUCA develops future leaders for the democratic transformation of Central Asia. The American University of Central Asia is an international, multi-disciplinary learning community in the American liberal arts tradition. Its curriculum includes the Preparatory Program (the New Generation Academy), fourteen undergraduate majors and four graduate programs. In addition to its top-flight academic programs, AUCA is committed to freedom of expression, critical inquiry, and academic honesty. During its 22 years of operation, AUCA has become one of the top universities in Central Asia, developing the Kyrgyz Republic through both its high-caliber education and its many opportunities for Kyrgyzstani students from low-income families.
AUCA is the first university in Central Asia to offer US accredited degrees in liberal arts programs through its partnership with Bard College in the United States. In addition to Bard, AUCA maintains partnerships with a number of universities and organizations worldwide.
After three years of construction, AUCA has opened its new campus in Bishkek where AUCA continues to demonstrate its commitment to improving education and technologies in the Kyrgyz Republic. One of the most promising developments at AUCA has been largest implementation of geothermal technologies in Central Asia, a possible future for sustainable energy in the Kyrgyz Republic. The new campus makes it possible for AUCA to extend its current programs as well as function as an incubator for research and development relevant to the entire region.