CARIN Regional Workshop
September 13, 2023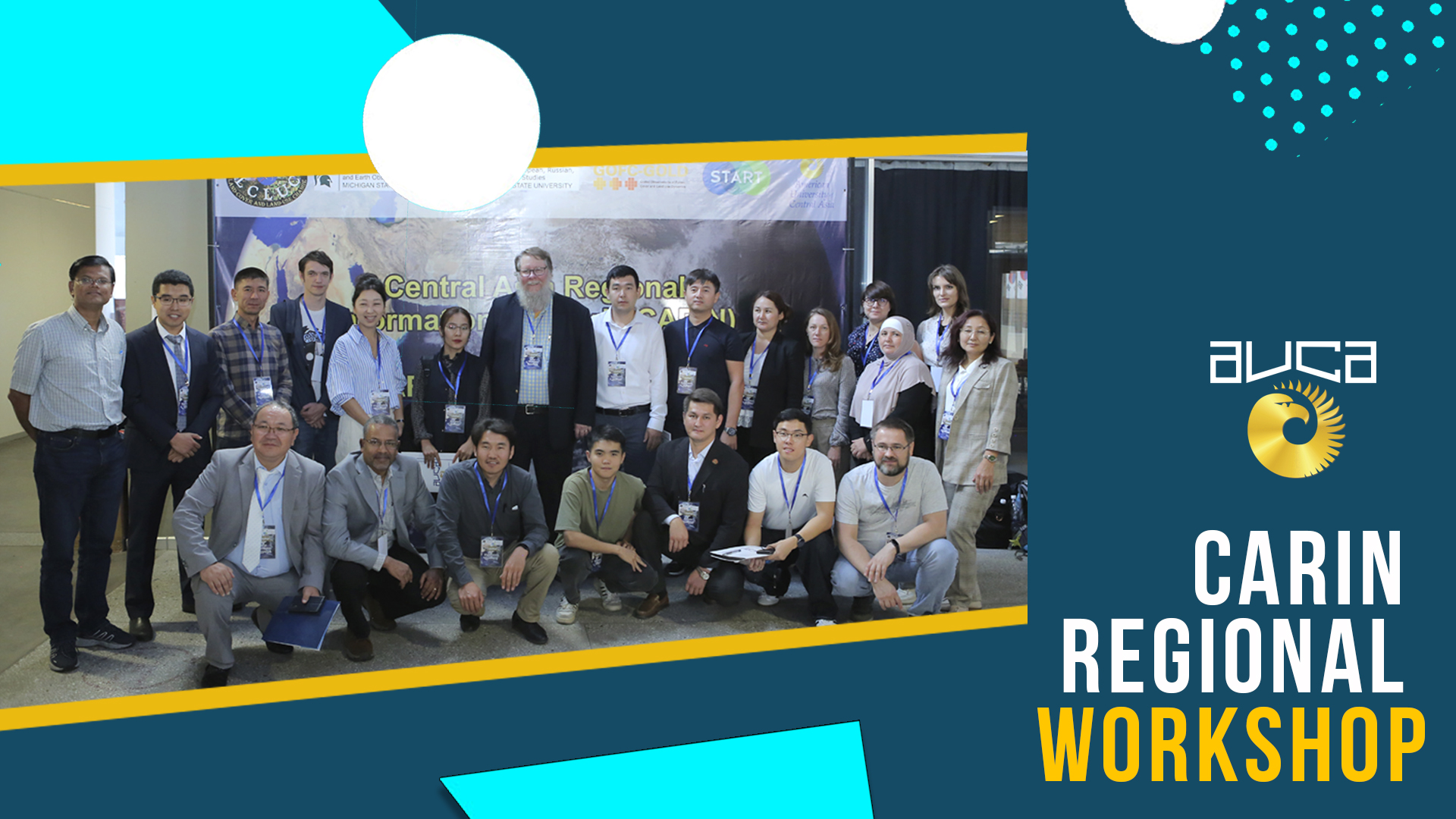 Empowering the Next Generation of Central Asian Scientists through the CARIN ECS Program. The Central Asia Regional Information Network (CARIN) regional workshop, held from the 11th to the 17th of September 2023, marked the beginning of an exciting journey for aspiring Early Career Scientists (ECS) from Central Asia. The highlight of this event was the launch of the CARIN Early Career Scientists (ECS) program, tailored to cultivate a talented cohort of individuals with a keen interest in comprehending, characterizing, and modeling land systems within the Central Asian region. Plenary talks feature insights from Central Asia scholars and NASA LCLUC experts, delving into environmental changes in the region.
The Central Asia Regional Information Network (CARIN) stands as a vital part of the Global Observations of Forest Cover and Land-use Dynamics (GOFC–GOLD) constellation of regional networks. Supported through the NASA Land Cover/Land Use Change (LCLUC) program, CARIN is dedicated to fostering collaboration, advancing land system science, and building capacity within Central Asia. Led by a team of dedicated regional coordinators, CARIN has been making significant strides in achieving its goals.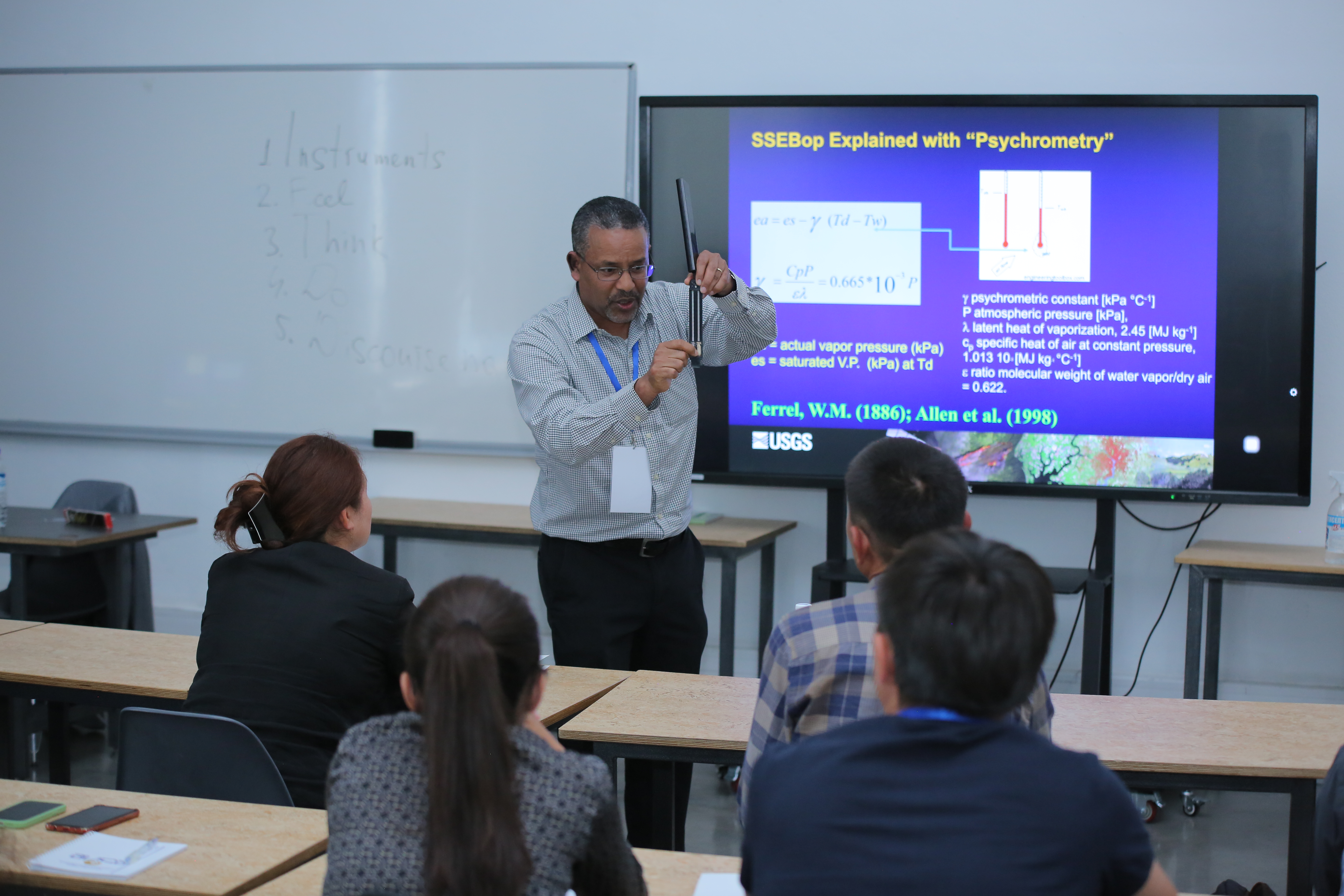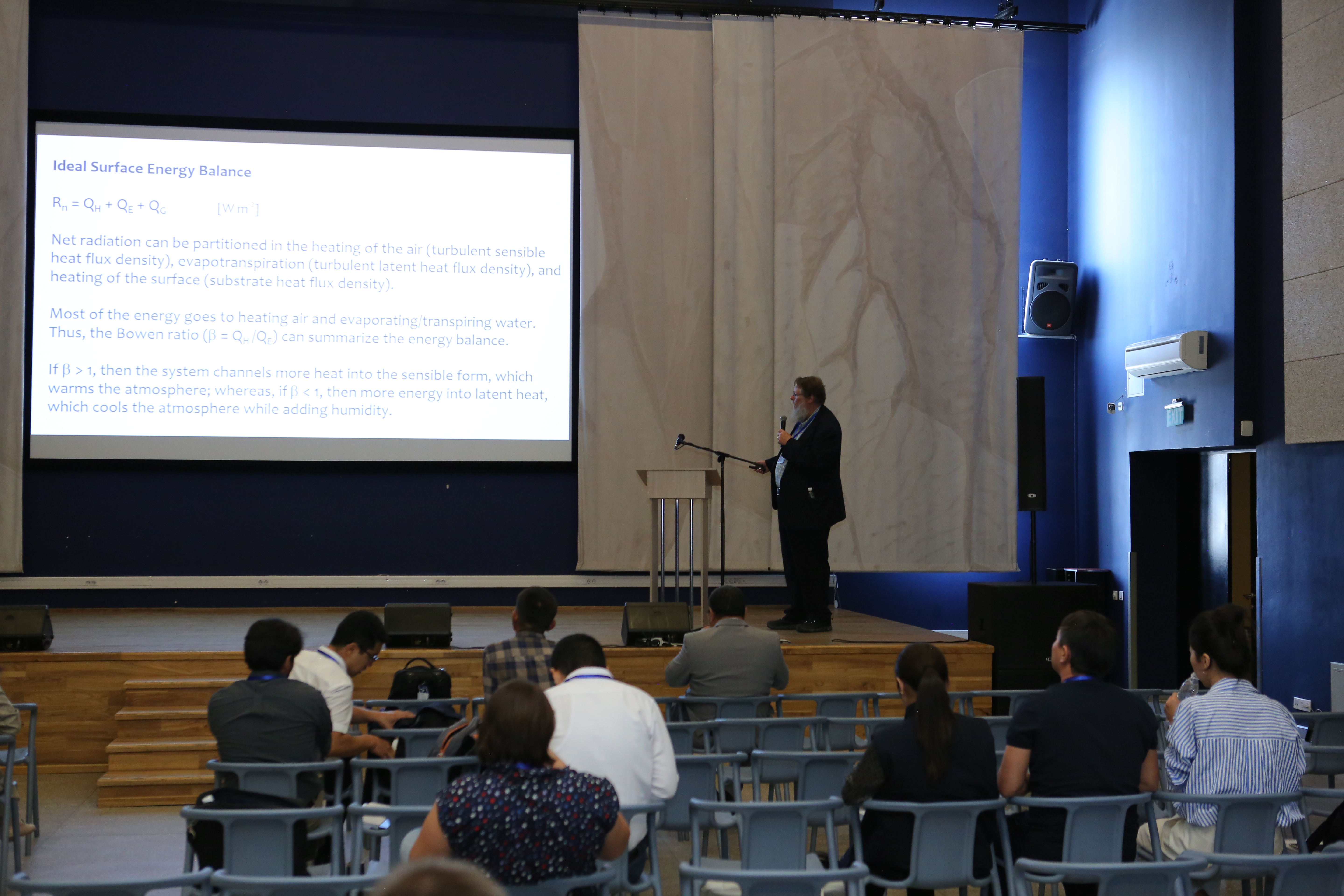 The ECS program garnered significant interest, with participants having the unique opportunity to engage in an immersive training experience designed to hone their skills and knowledge. These workshops bring together resource managers and scientists, providing a platform for addressing regional concerns, sharing technological advancements, and fostering knowledge exchange among regions. The training program featuring a rich tapestry of scientific discussions, technical training, and professional development sessions. All training sessions were conducted exclusively in English, with no translation services provided, emphasizing a critical goal of the program - enhancing scientific communication in English.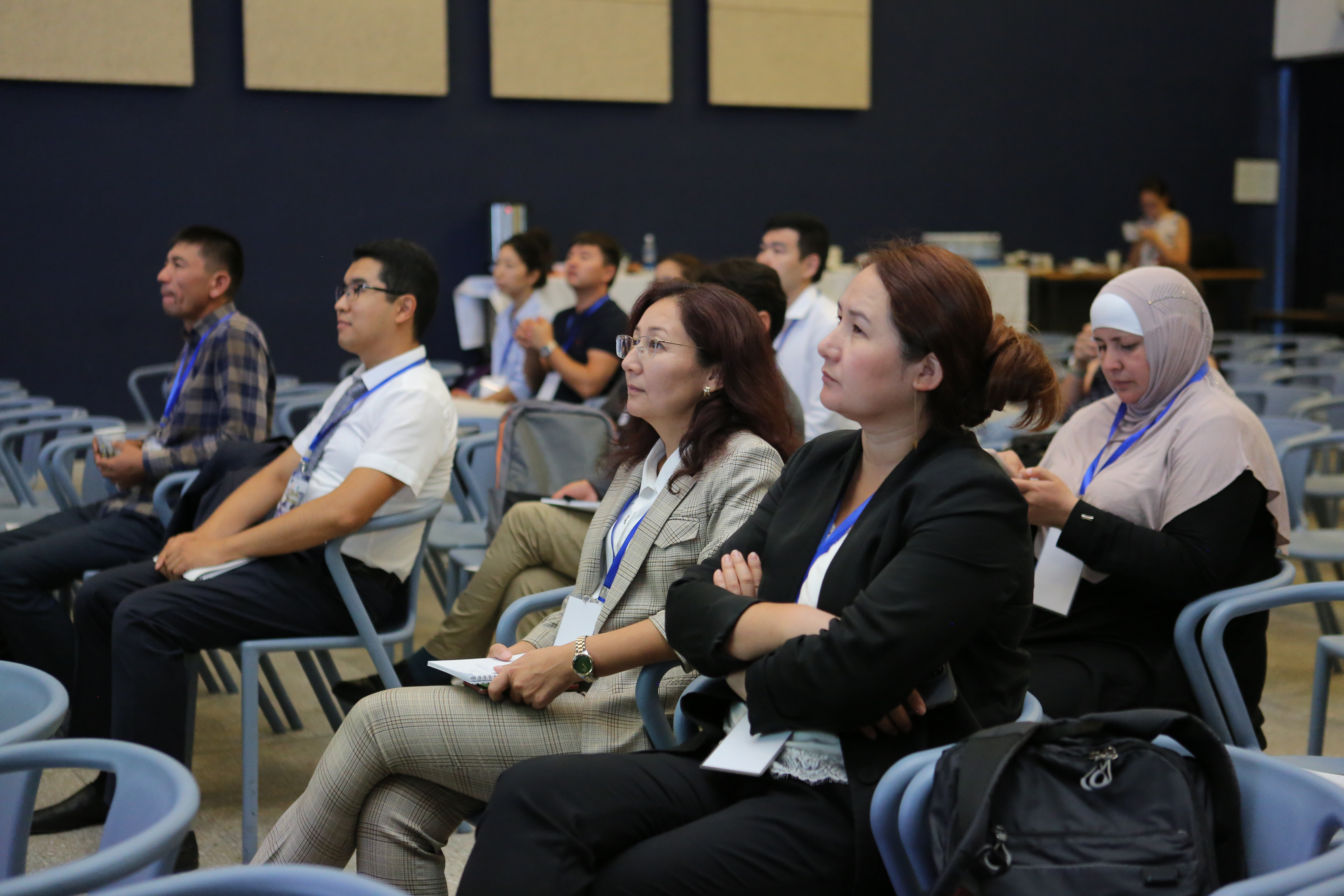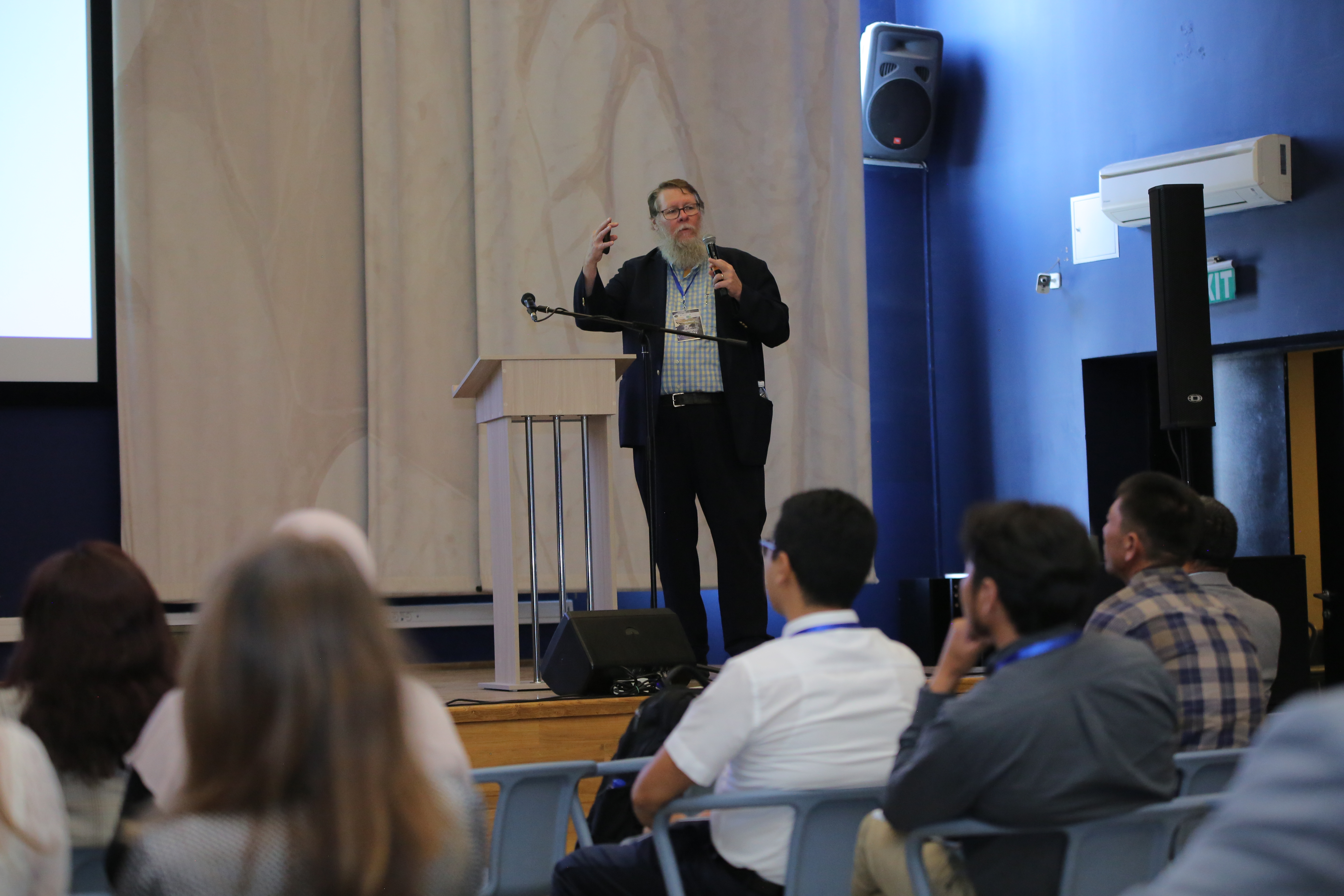 The program kicked off with an opening session moderated by Prof. Dr. Sagynbek Orunbaev, and the President of AUCA, Dr. Timothy E. O'Connor, had an opening speech and greeted all participants, featuring esteemed speakers Prof. Dr. Chynara Ryskulova, Prof. Dr. Geoff Henebry, and Dr. Garik Gutman, offering their insights. Then participants had in-Depth Learning. Subsequent sessions delved into various aspects of land systems research, including Earth Observations, Land Surface Temperature, Remote Sensing, Land Surface Phenology, Change Analysis, and Climate Change & Water Issues. Lab Exercises, participants actively engaged in practical lab exercises, conducted by experts like Dr. Monika Tomaszewska, Dr. Gabriel Senay, and others, focusing on data analysis and modeling. The program also allocated time for honing professional skills, crucial for success in publishing research in high-impact international journals. The ECS program was fortunate to have distinguished trainers, including Prof. Dr. Geoff Henebry (Michigan State University), Prof. Dr. Sagynbek Orunbaev (American University of Central Asia), Dr. Gabriel Senay (United States Geological Survey), and Dr. Monika Tomaszewska (Michigan State University).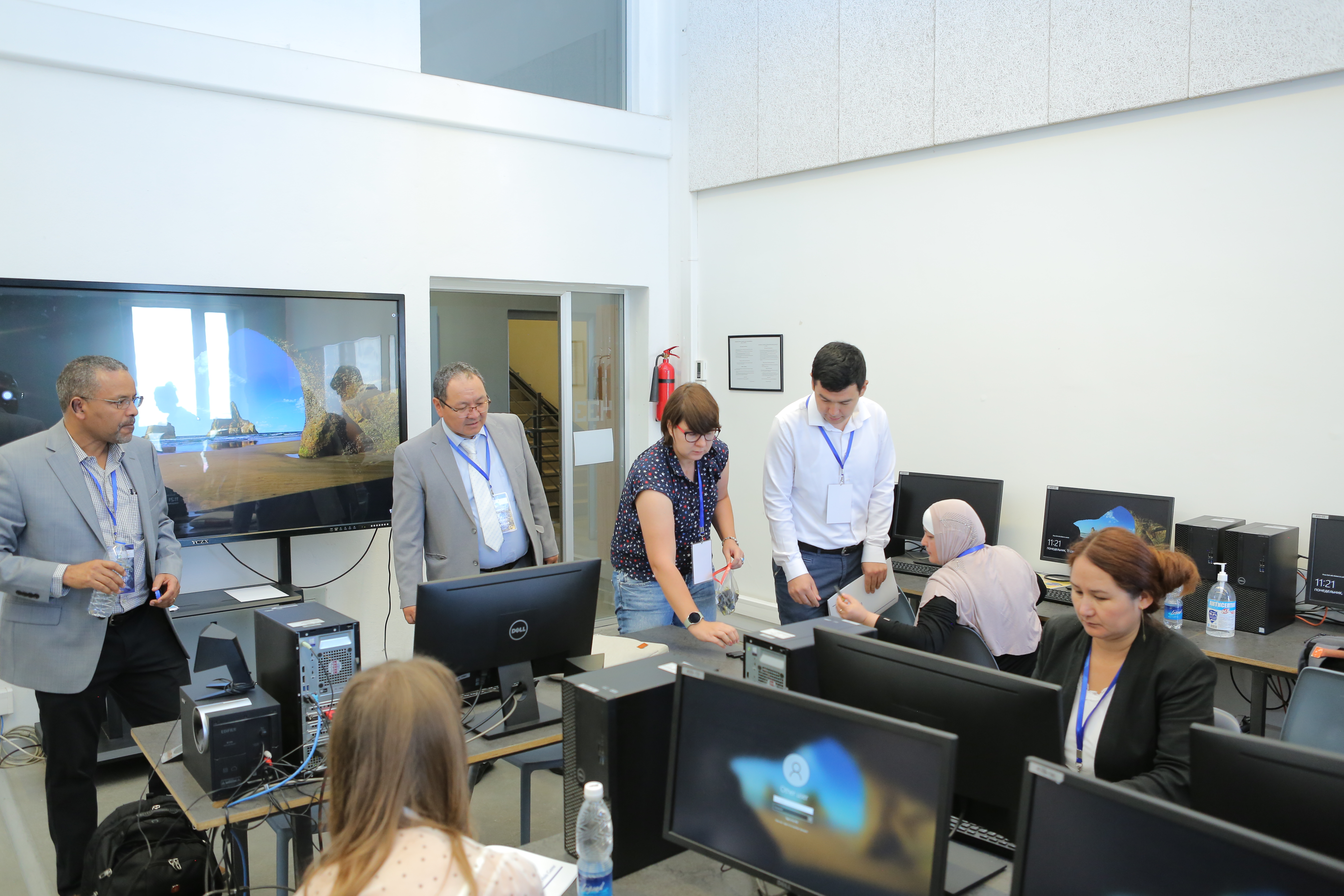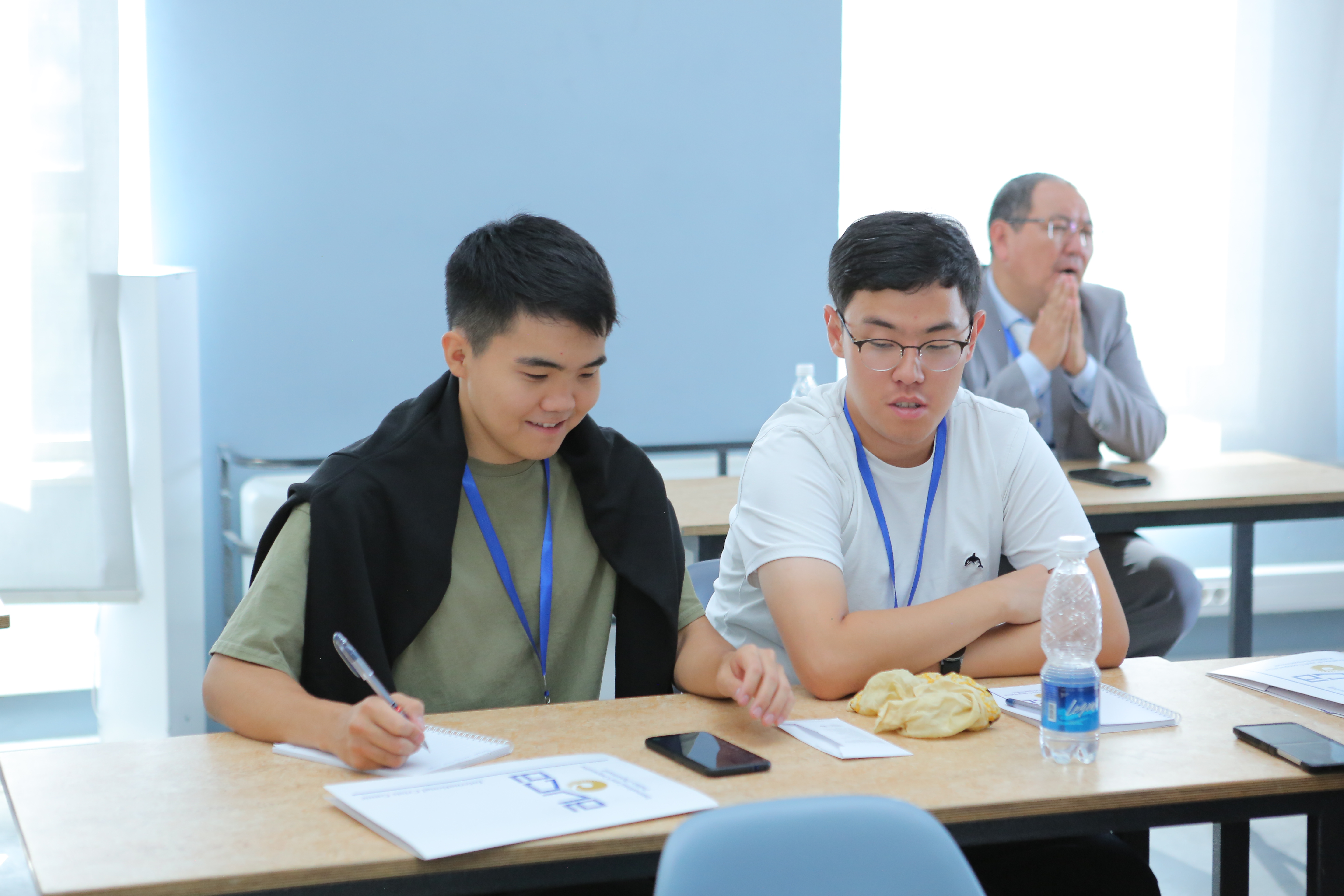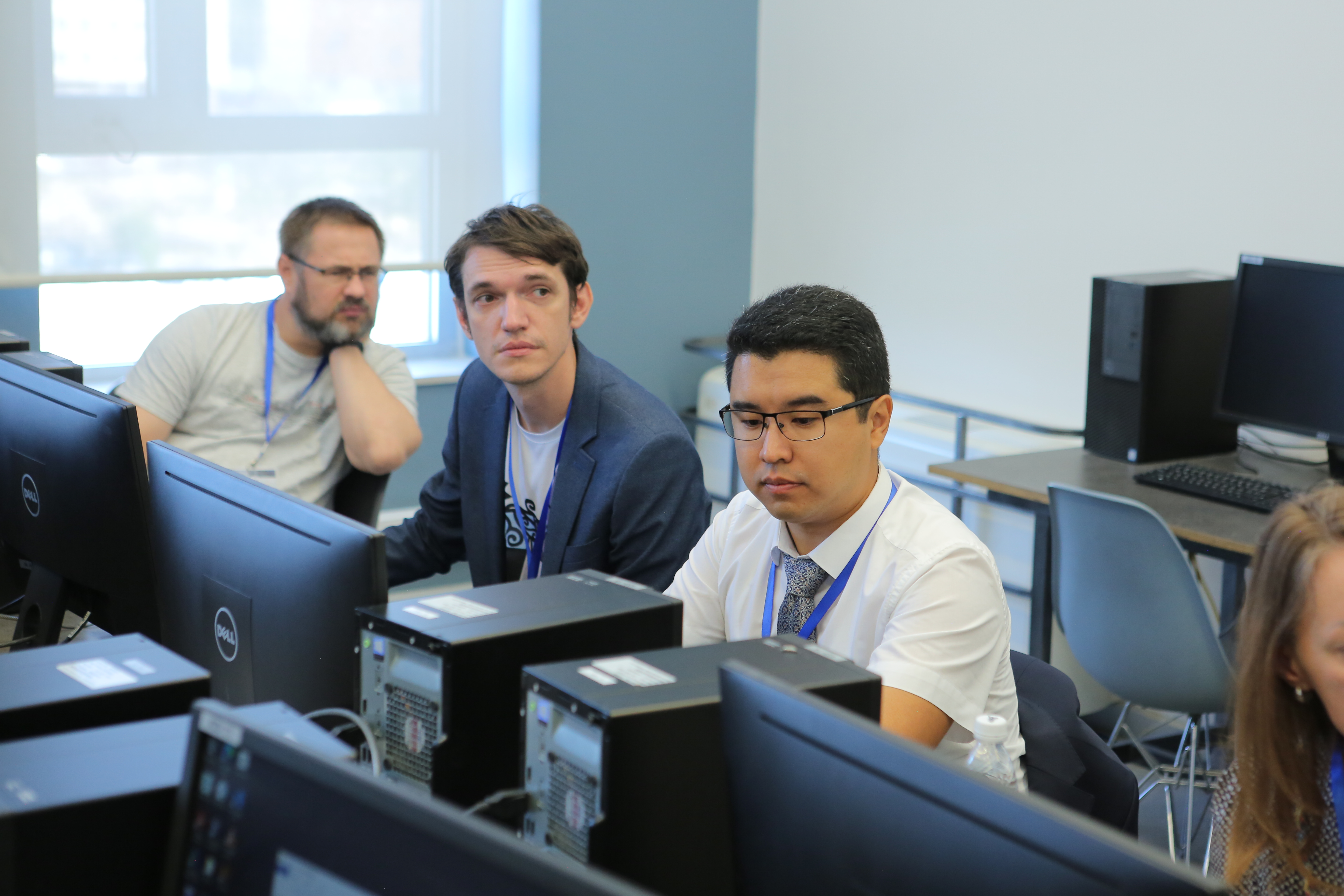 After three days of training, participants will continue their research in the picturesque setting of Cholpon-Ata on the north shore of Issyk-Kul, Asia's third-largest lake, providing a serene backdrop for this gathering. Participants can look forward to not only enriching their minds but also relaxing by the shores of this remarkable lake, often referred to as the "warm lake" in Kyrgyz, due to its inviting waters. As CARIN and GOFC/GOLD continue their mission to advance land system science in Central Asia, this workshop marks a significant step towards building a stronger, more informed, and collaborative research community in the region.