AUCA Students Bridging Cultures: Translating the Legends of FC Barcelona in Bishkek
September 11, 2023
Legends of FC Barcelona played against the Legends of Asia team in Bishkek.  At the heart of this linguistic bridge, in this event, were a group of talented AUCA students, Zharkynai Maratbek kyzy BA-120, Mamatalieva Leila ECO-120, Tadzhimatov Bilaliddin BA-119, who took on the roles of English-Spanish translators, ensuring that the players and fans could connect seamlessly across language barriers.
AUCA, renowned for its academic excellence and diverse student body, was well-equipped to provide linguistic support for this high-profile event. A group of AUCA students with a passion for both football and promoting cultural exchange, eagerly volunteered to serve as translators and volunteers. 
These students acted as a vital link between the English/Spanish-speaking Barcelona players and the players from Asia, many of whom communicated in various languages. Their role extended beyond the pitch, as they also interacted with fans, ensuring that the event was not just a sporting competition but also a cultural exchange by traveling with them to Jalal-Abad city where Barça academy was opened.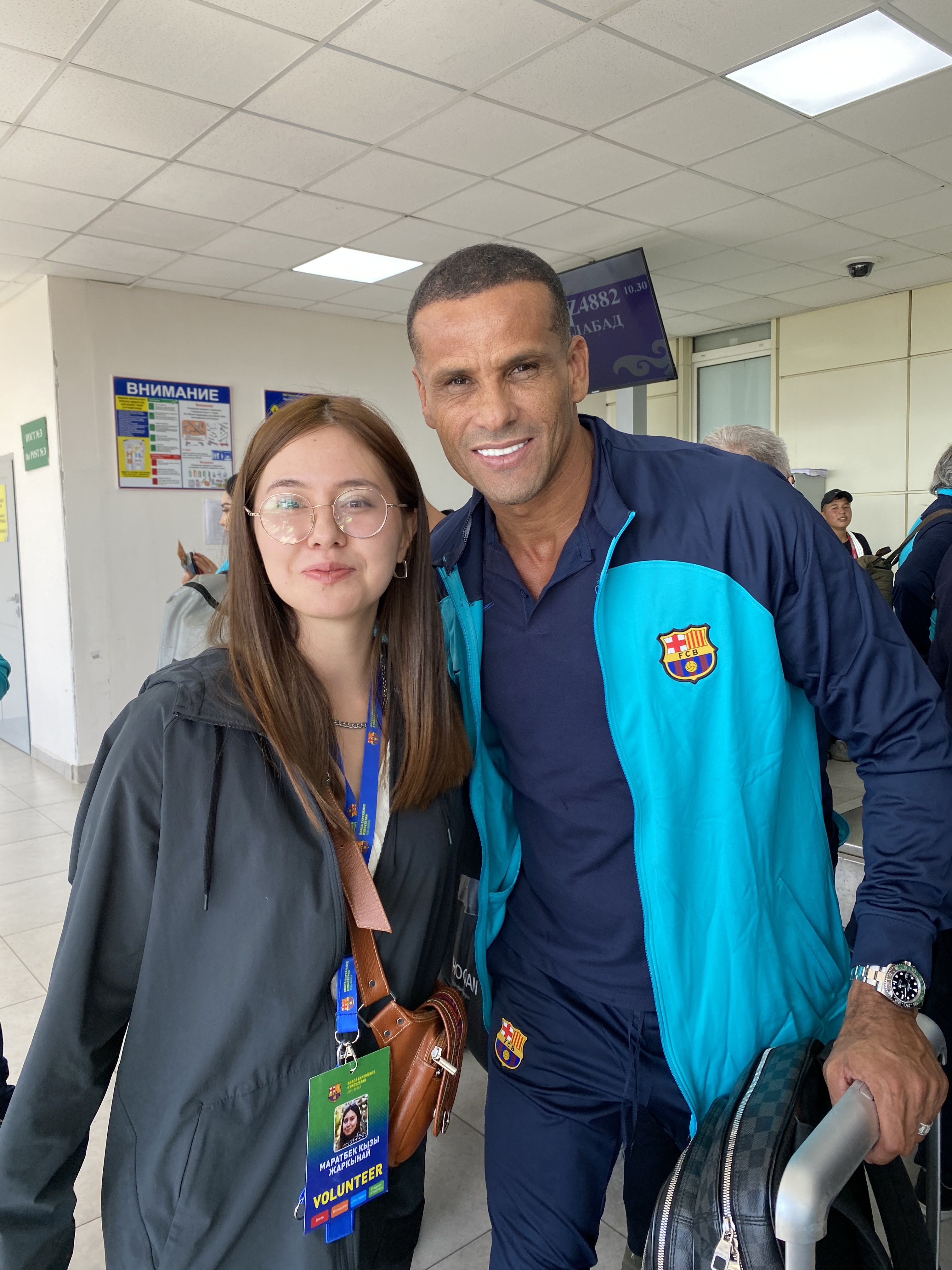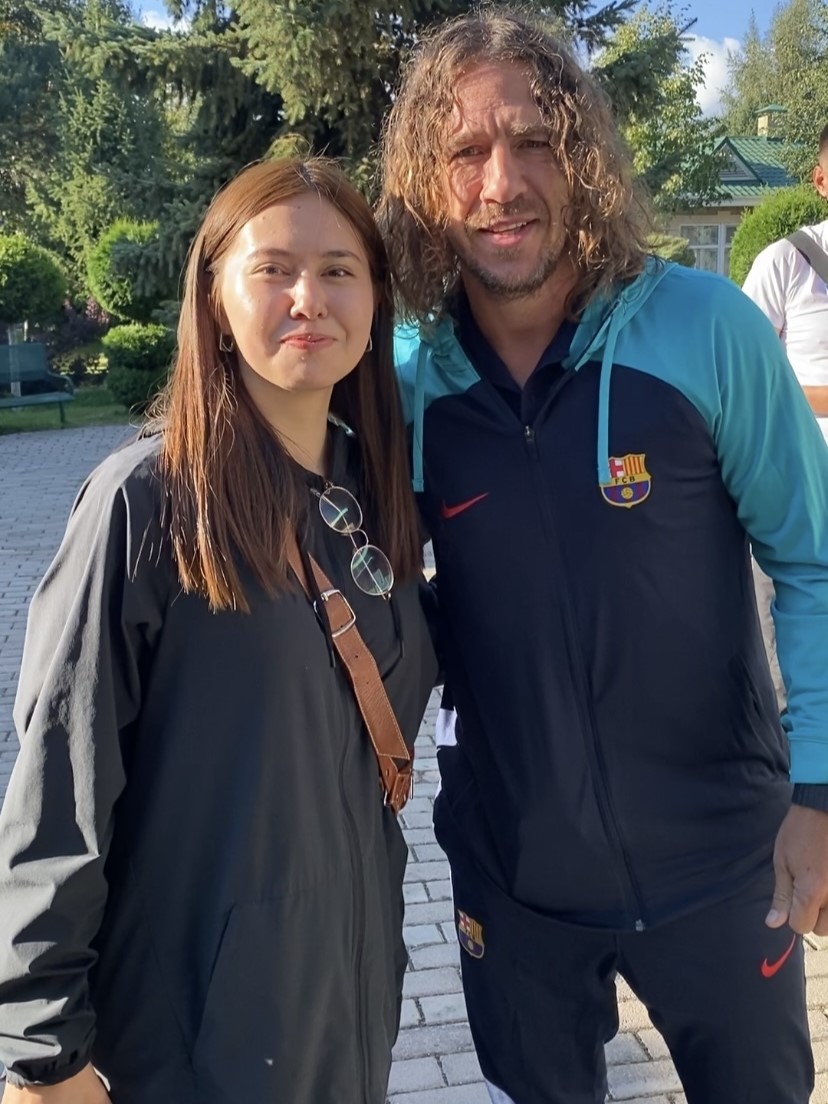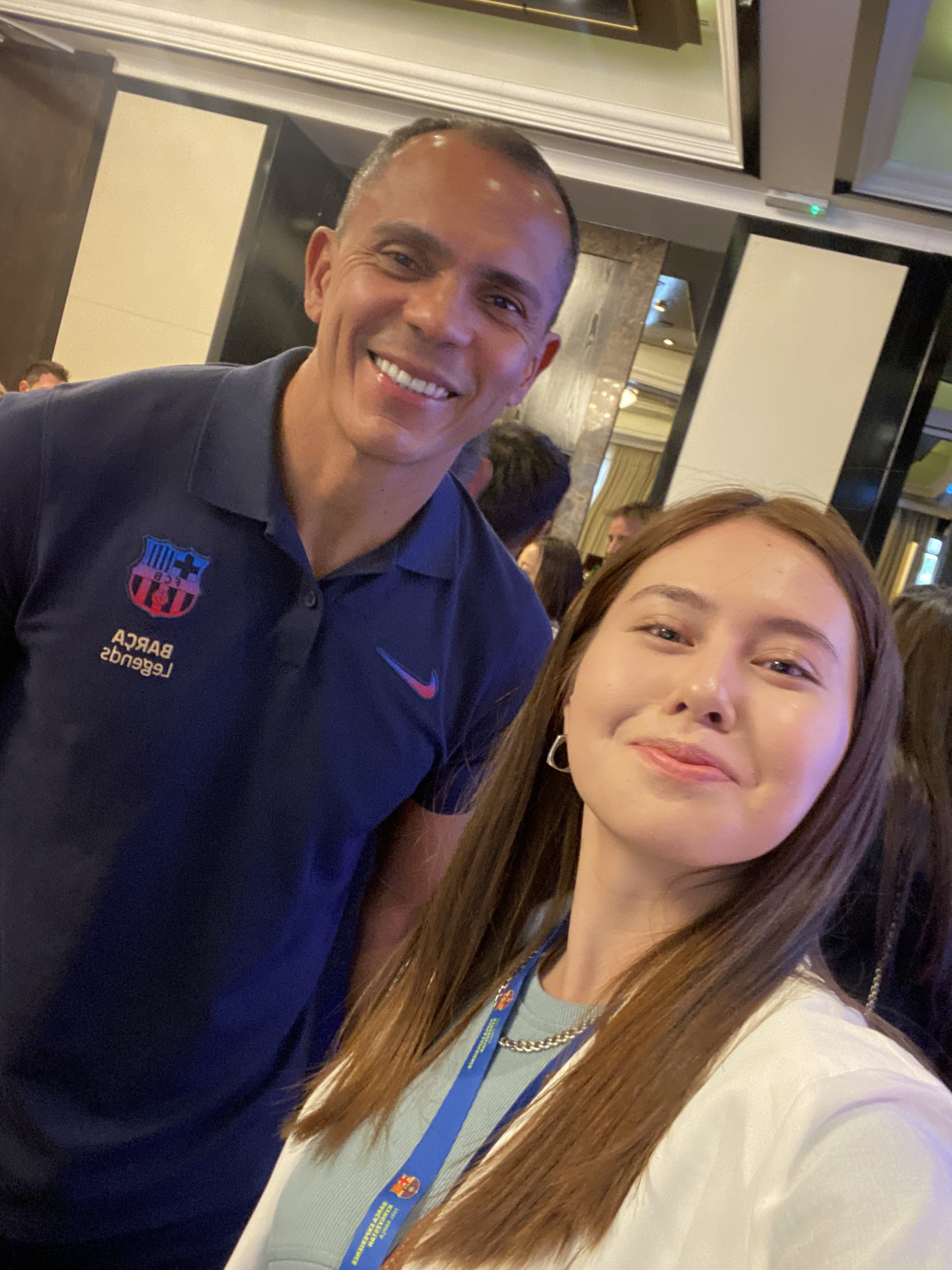 One of the students Zharkynai Maratbek kyzy BA-120 expressed: 
"I was eagerly anticipating this event when I received an email regarding the recruitment of translators. It was a serendipitous moment. Having previously embarked on an exchange trip to Latin America through the OSUN program with AUCA's support, I had acquired proficiency in Spanish. Moreover, due to the university's English-taught curriculum, I was already fluent in English. Consequently, my friends and I decided to volunteer as translators for these two languages. We successfully passed the selection process and participated in mini preparatory training sessions, preparing us to meet some prominent guests. Each volunteer was assigned to accompany Barcelona players as interpreters. Our responsibilities included welcoming them at the airport, guiding them to team gathering points, facilitating translations, and serving as versatile escorts alongside their bodyguards. During this time, we had the privilege of introducing them to our beautiful country and sharing insights about our culture. Additionally, we actively contributed to various organizational aspects of the event.
The most exciting part was when three AUCA students, including myself, were chosen to accompany the most prominent stars of the event. We had the honor of walking alongside them and sharing seats at the edge of the field during the main match. This experience led to numerous new connections, provided us with valuable event management experience, broadened our horizons, and, above all, offered us an engaging and memorable pastime.  In summary, what began as a strong desire to attend an event turned into a life-changing experience. My journey as a volunteer translator not only allowed me to be part of an extraordinary event but also enriched my life in unforeseen ways. It underscores the unexpected opportunities that life can present when you least expect them."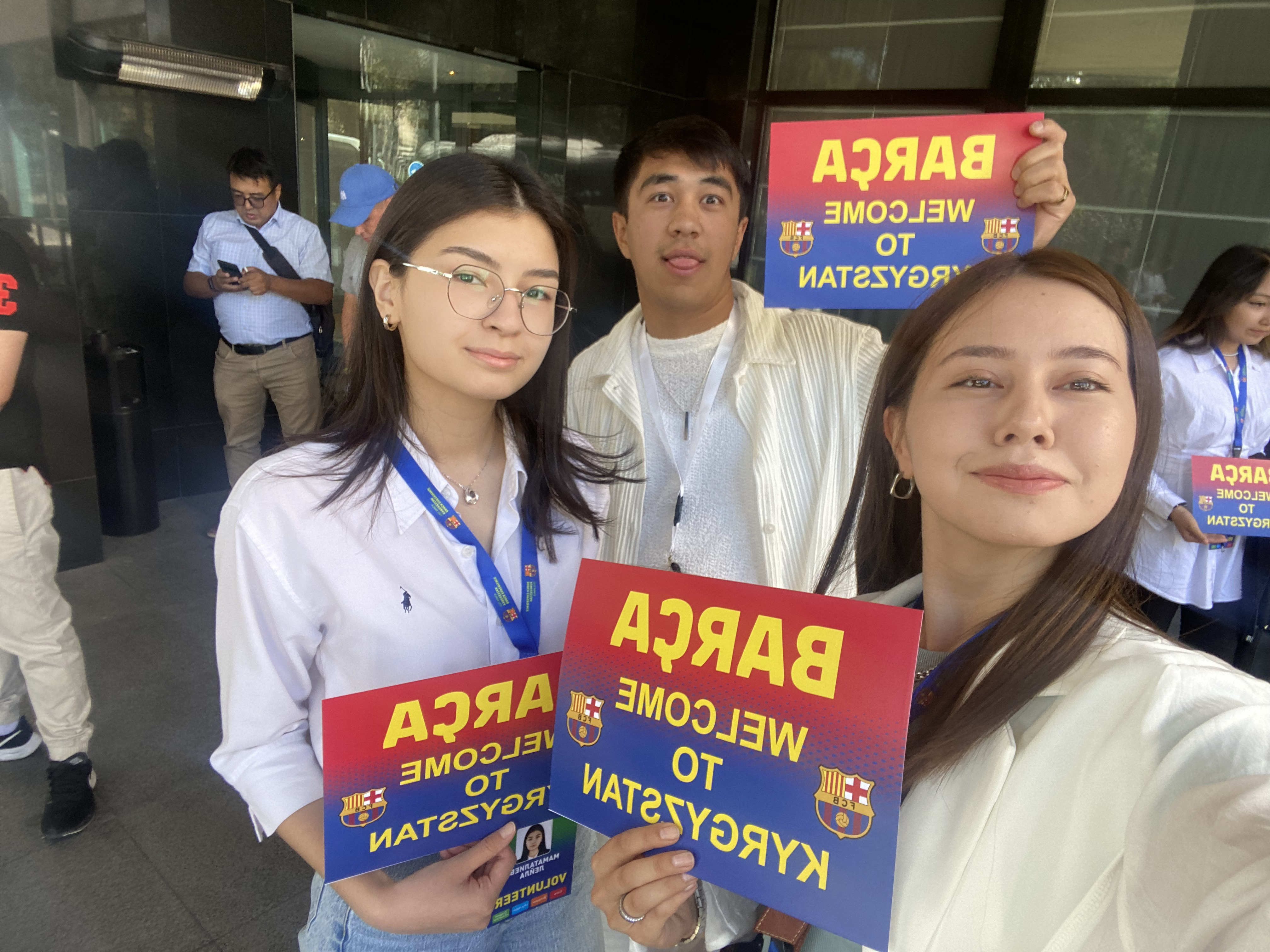 The task of a translator is not just about converting words from one language to another; it involves capturing the essence and emotions of the conversation. AUCA  student translators did an exemplary job in conveying the players' thoughts, strategies, and even camaraderie. Their fluency in both English and Spanish allowed for smooth communication between the two teams and promoted a sense of unity on the field.
AUCA students who stepped up as translators during the Barcelona vs. Asians football match showcased the importance of language in sports and global interactions. AUCA students' dedication and linguistic prowess not only enhanced the quality of communication on the pitch but also exemplified the spirit of unity that sports can inspire.