Summer Collection Show "Kyrgyz Miracle"
May 26, 2023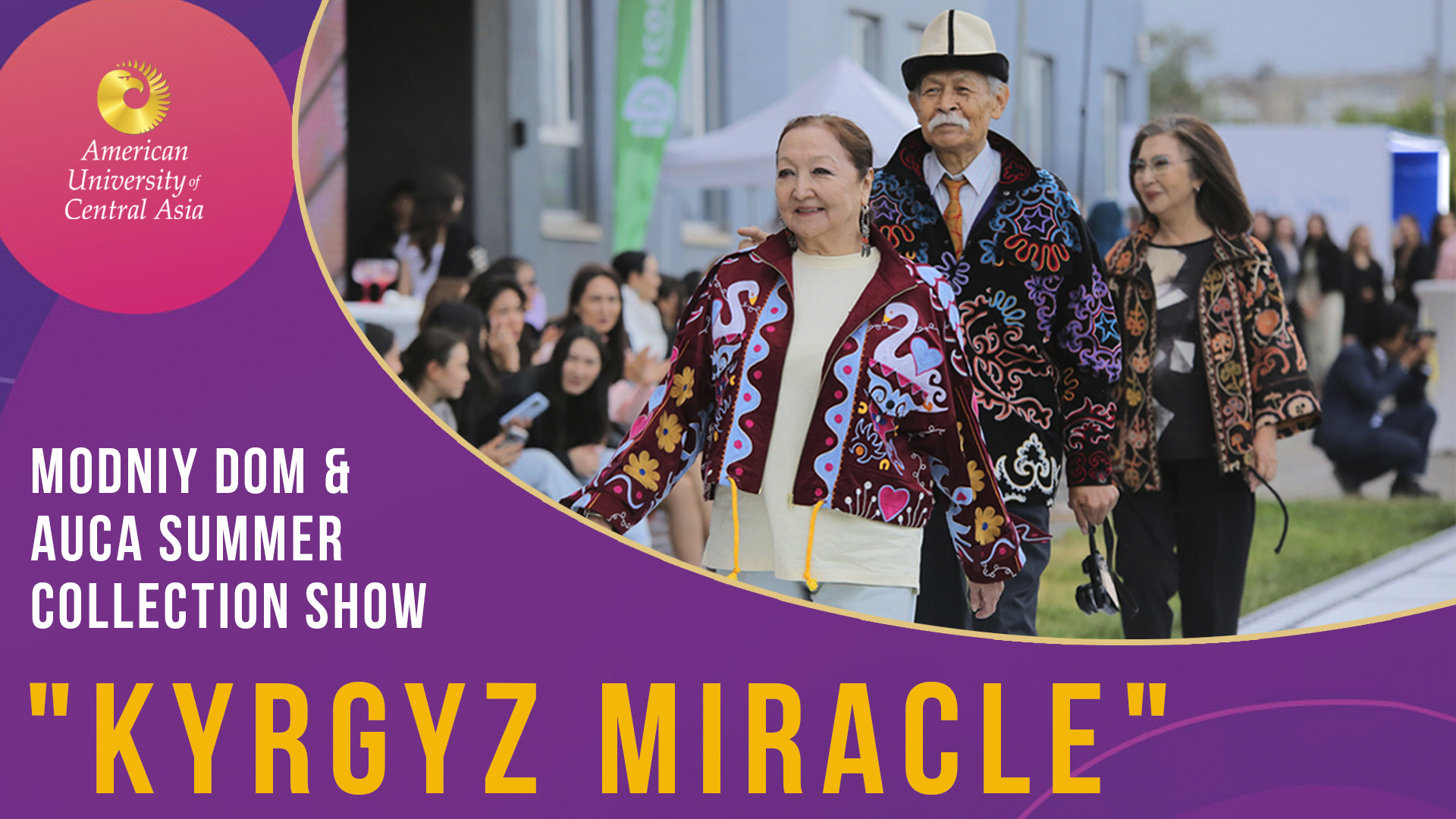 On May 20, 2023, AUCA hosted Summer Collection Show by Modniy Dom
A summer collection called "Kyrgyz Miracle" was organised by the showroom "Modniy Dom". The show was dedicated to the golden era of Kyrgyz cinema. The collection of Kyrgyz designers Summer of 2023 was accompanied by a screening of excerpts from legendary films based on the works of Chyngyz. Aitmatov. The opening speech was made by the national Actress of the Kyrgyz Republic and Honored Artist of the Kyrgyz SSR, Aiturgan Temirova.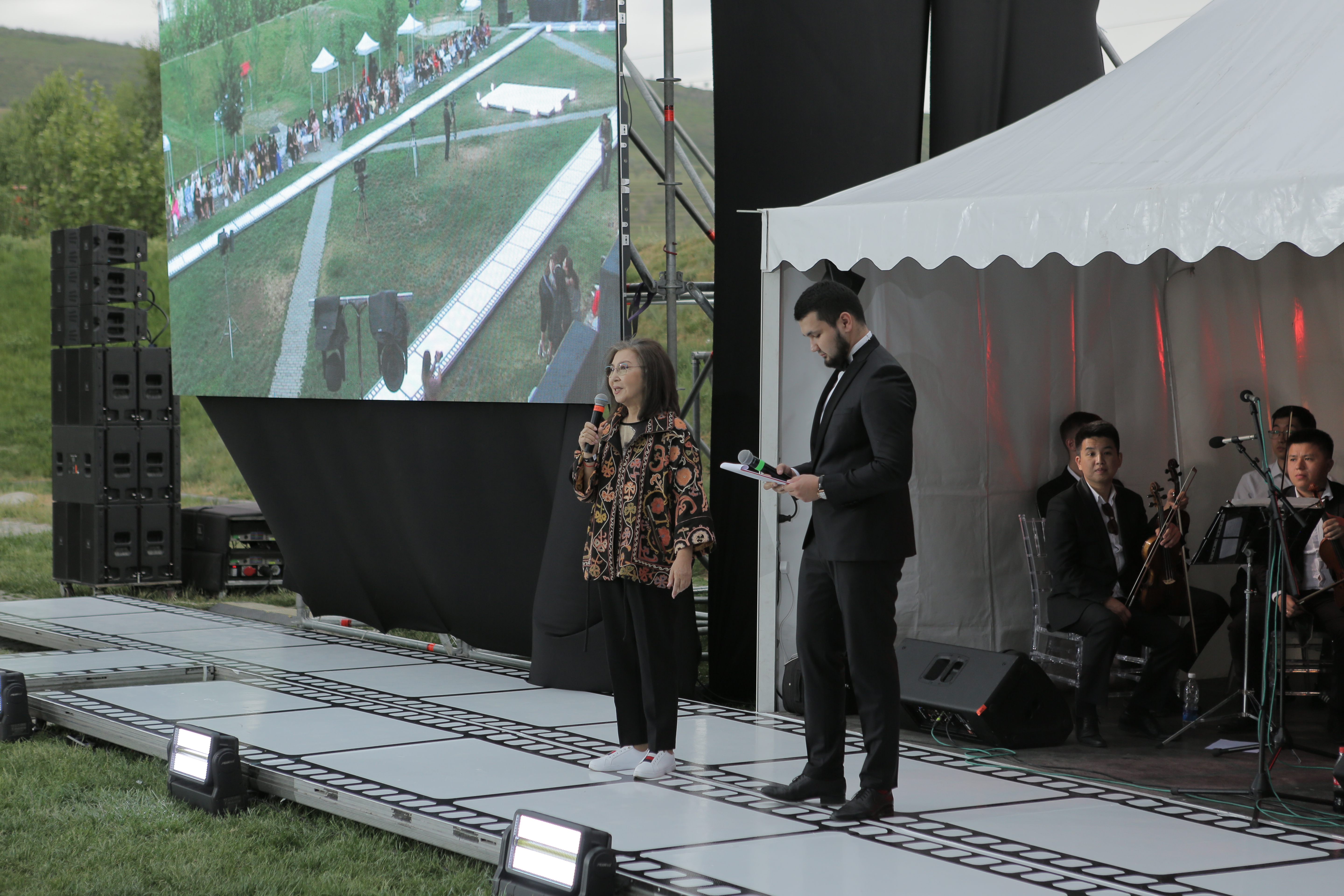 Aizhan Chynybaeva, a representative of the Board of Trustees of the American University in Central Asia, thanked everyone present at the evening, "Let's witness a new Kyrgyz Miracle! "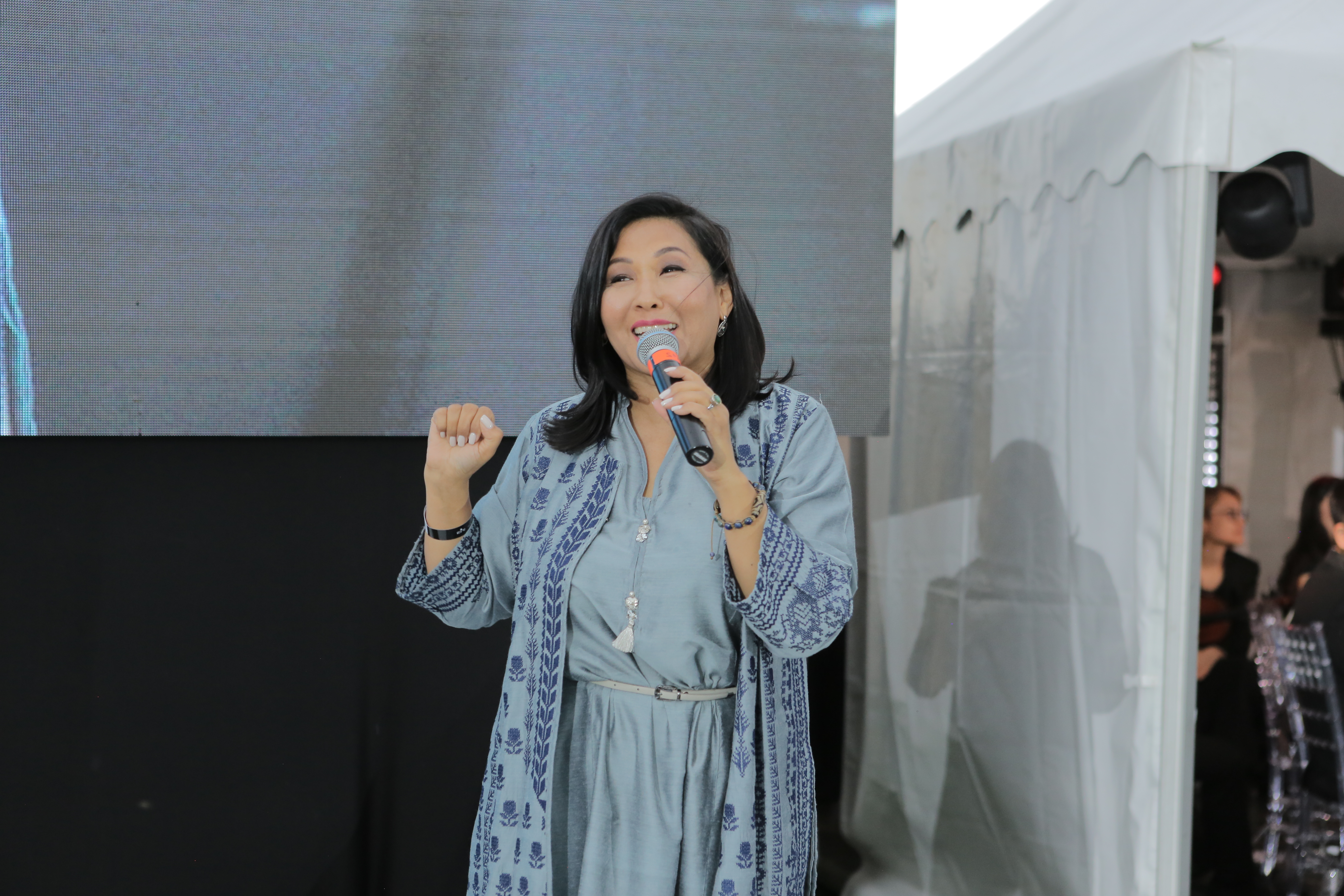 The honoured guests of the evening were the masters of Kyrgyz cinema, who opened the show with a demonstration of the Qoorchaq collection. The show of the collections was accompanied by compositions from Kyrgyz Cinema by the Oino Orchestra. The guests of the event saw the performances of theatre and cinema actors. fragments of such works as "And the day lasts longer than a Century", "White Steamboat", and "Jamila" were shown.