NGA Graduation Ceremony 2023
May 24, 2023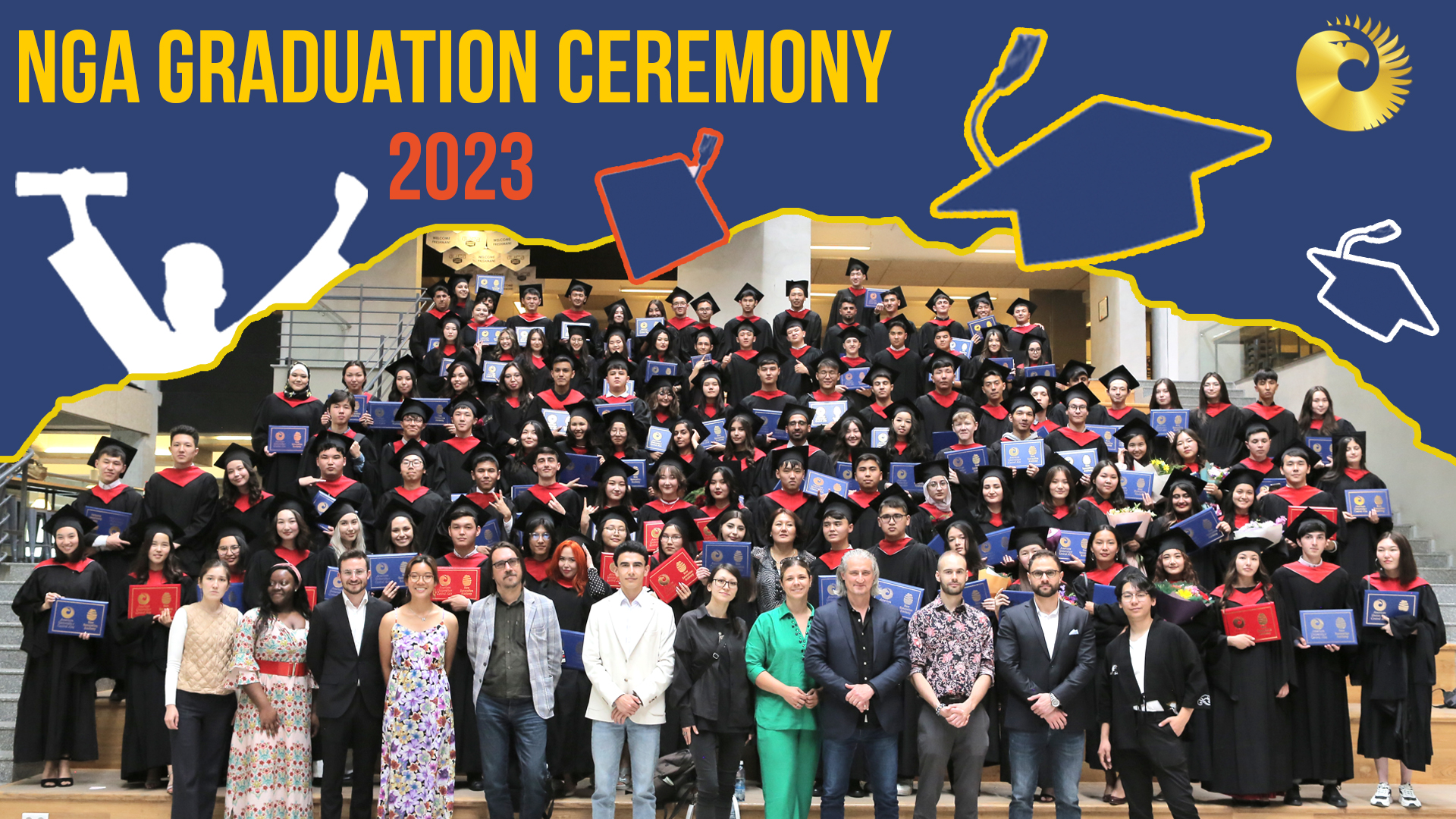 On Monday, May 22, the New Generation Academy (NGA) students' graduation ceremony for the class of 2022-2023 took place. In addition to receiving their diploma, the most outstanding students received a certificate attesting to their merits during their academic year.
The director of the NGA, Kamiliya Kadyrova, was full of praise for the students of the class of 2022-2023 during her opening speech:
« I just want to say how proud we are to say you are an NGA graduate now, and you've been very creative, resilient, and flexible. Just wonderful students, and I am proud to say you are NGA graduates now".
The ceremony consisted of speeches by NGA Director Kamiliya Kadyrova, Outreach and Student Coordinator Ruslan Muralilov, deserving students, and the presentation of diplomas and certificates. But in addition, so that each talented student could express themselves, the students, alone or in groups, performed song and dance shows.
On this occasion, a student performed a song by the French singer Zaz, "Je veux." All the emotions transmitted by the student singers and dancers perfectly accompany the speech of one of them:
« Now, this is the moment of the next chapter of our lives. Our future is much better. This academic year has been fantastic for us, as we have learned to study, developed our critical thinking skills, and adapted to new challenges".