Shahruddin Iminov: "My time at AUCA was very bright, exciting, and unforgettable"
January 20, 2023
Shahruddin Iminov graduated in 2021 with a degree in International and Business Law. He is currently, pursuing his master's at the La Sapienza University of Rome and working as a Student Life Officer at AUCA. In this interview, Shahruddin shares his advice to the students of AUCA on how important student life is.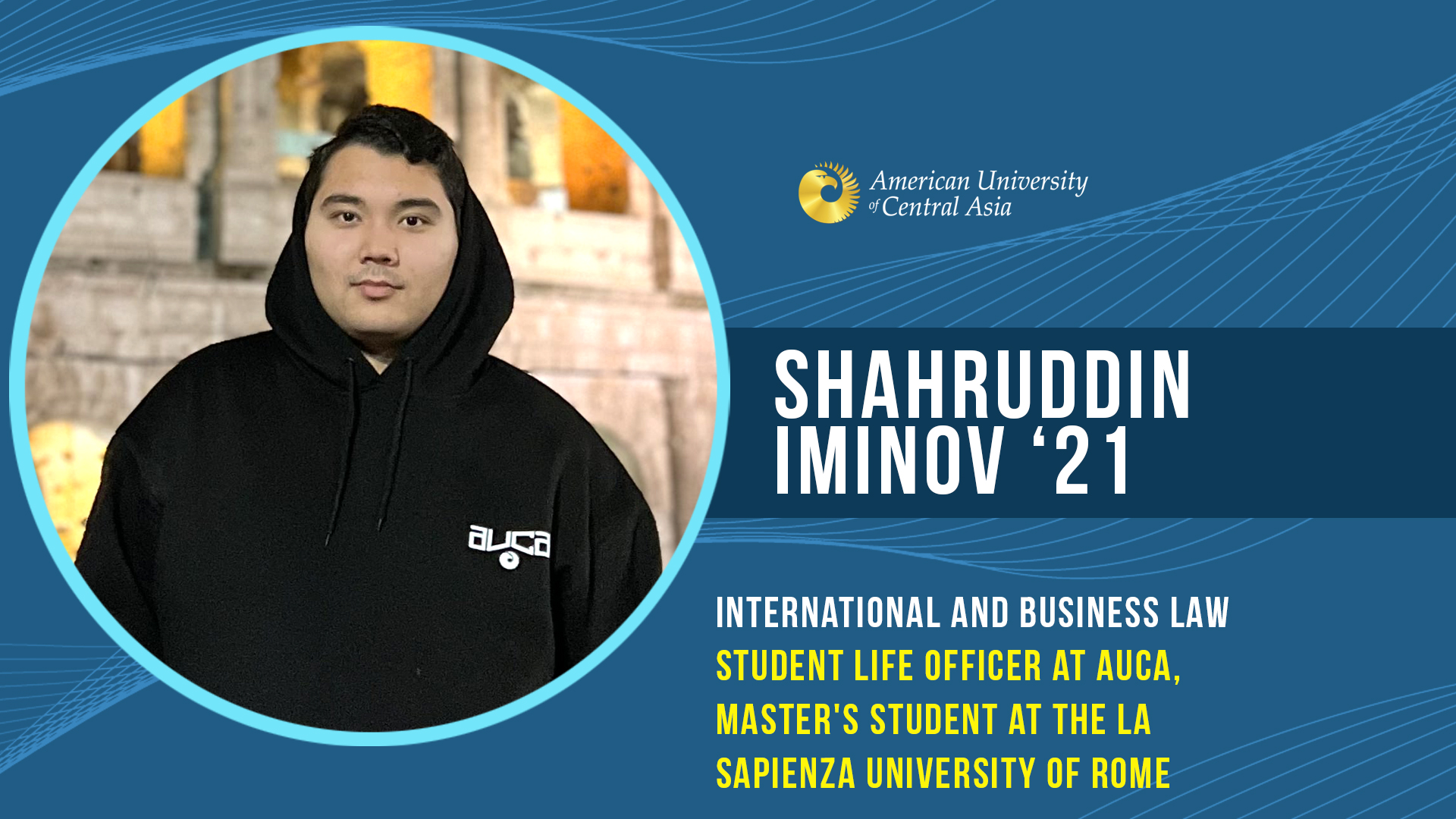 My time at AUCA was very bright, exciting, and unforgettable, especially the first few years before the pandemic started. I was deeply involved in volunteering everywhere it was possible, participating in many conferences (I especially loved the ones with coffee breaks), participating in AUCA theatre Mirrors, and other different events throughout the university. I can't forget to mention that AUCA is the place I found the best people in my life. All the people I met there are still good friends of mine to this day, and I hope that this will continue throughout my lifetime.
I mostly enjoyed the learning atmosphere at AUCA, you always learn something new no matter the setting. Whether you sitting in classes or sitting in the kitchenette, listening to a lecture, or talking to your friends. I think that AUCA is the best place where you can improve any of your skills just by coming to the university and walking around talking with people and every person will kindly talk to you back. And that is how I found all of my friends there!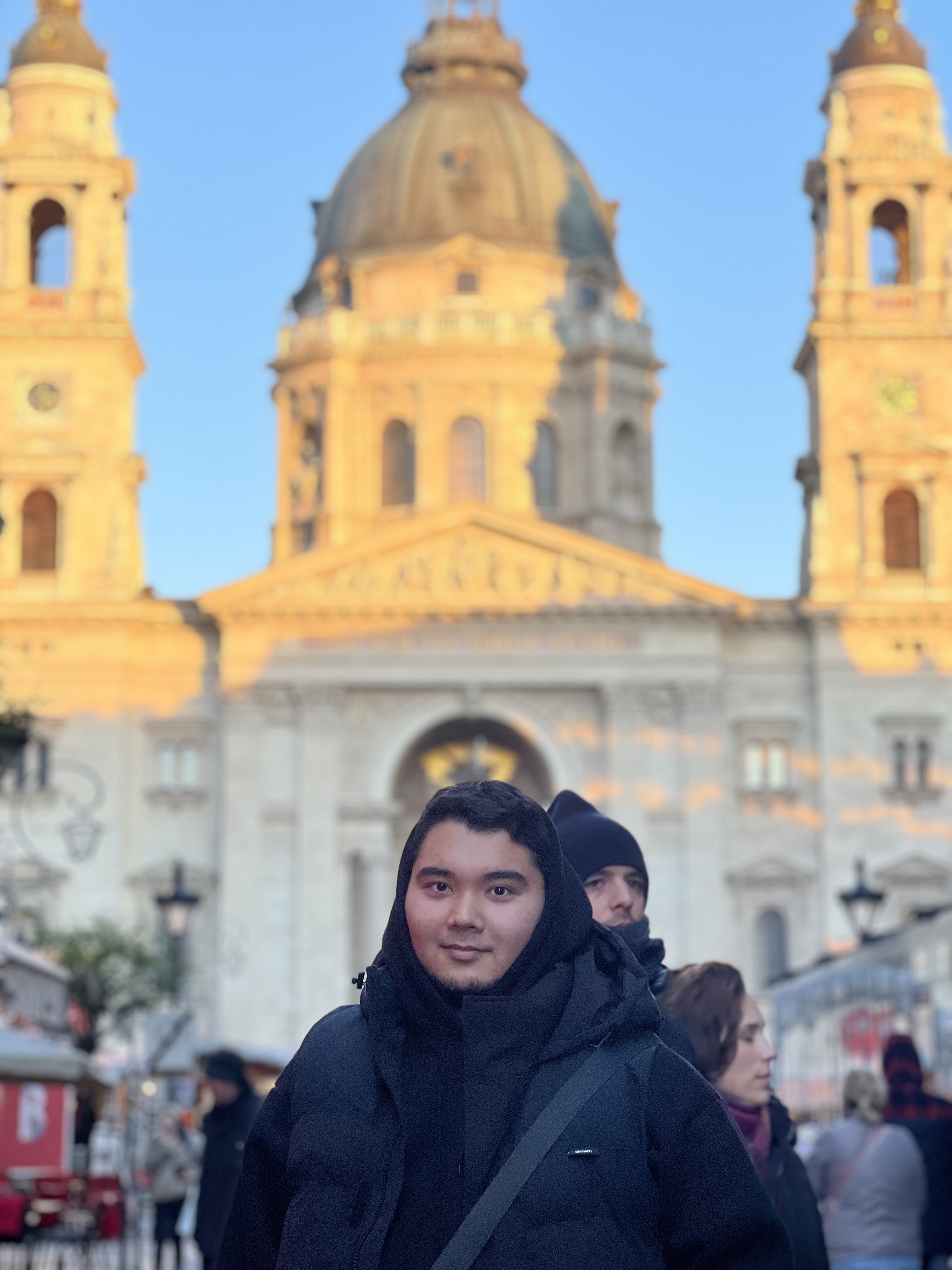 Currently, I am working at AUCA as a Student Life Officer. Since I became an employee at AUCA, I've had conflicting feelings. The atmosphere is completely different when you are not a student. It's calmer and more monotonous. I am very happy for students who can feel this atmosphere for the next four years. 
I am also studying for my master's degree in International Cooperation and Development Sciences at the La Sapienza University of Rome in the heart of Italy. I'm currently in Rome to enroll in all of my classes and set everything to studying online. I am very grateful to the AUCA administration for letting their staff work and improve themselves at the same time.
Being far away from home makes you miss your home in an inspiring way. It gives you a lot of ideas on how to make your home county better, giving you the needed. I wish to get a lot of useful experience around the world during my life and use it for improving myself. I really want to use my knowledge for good and implement projects for the benefit of Kyrgyzstan in the future.
I really want to tell the students that university life really matters in the future. Every decision that you make and every person you meet will change your life. So be very attentive to every detail! Good luck and I am sure that you will become the hero of your life!