For the benefit of future generations
December 26, 2022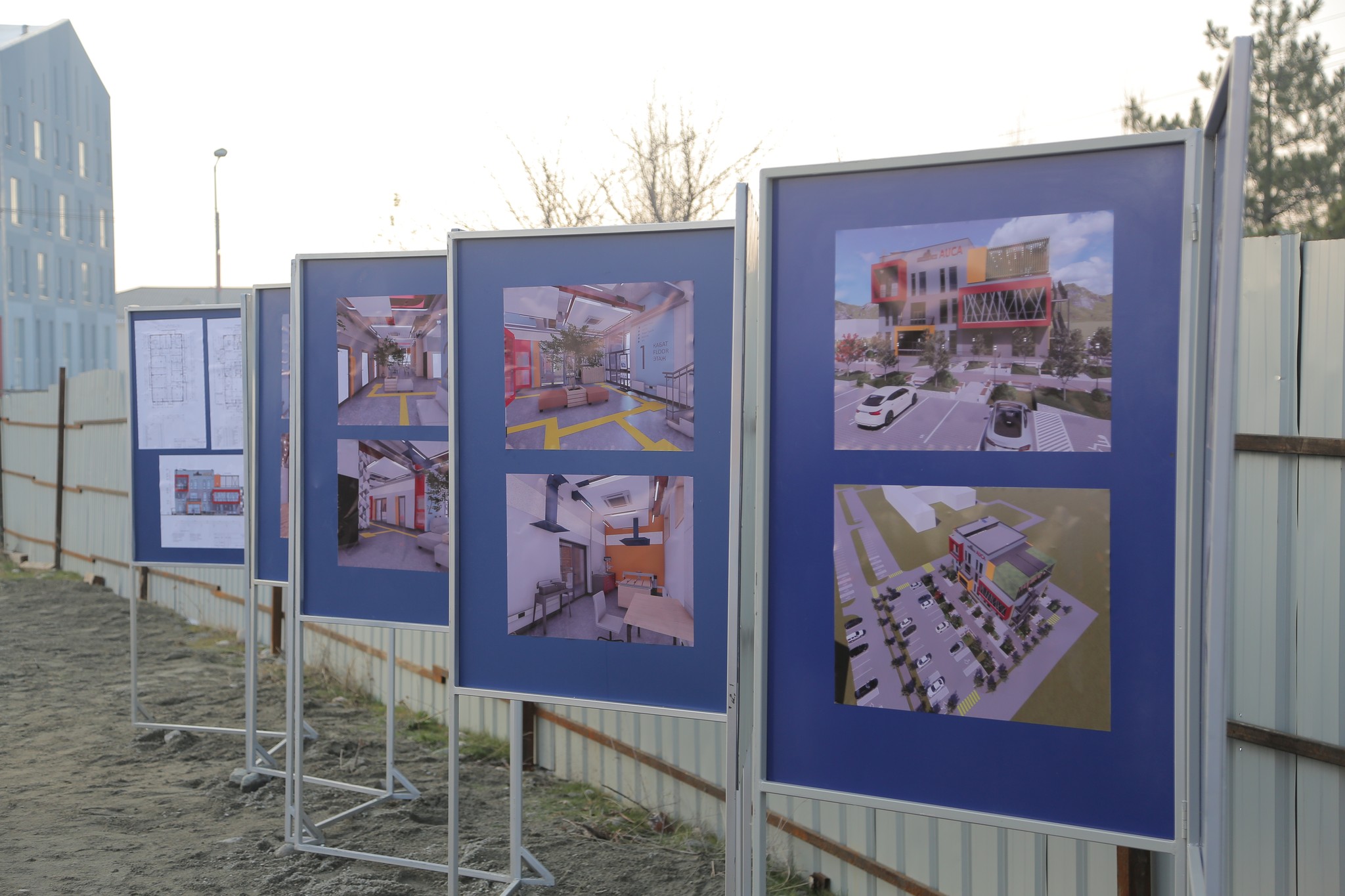 On December 2, 2022, the ceremony of laying time capsules in the Makerspace Learning and Design (MLC) building, which is currently under construction, took place. The project is funded by the United States Agency for International Development (USAID), Bard College, and AUCA.
The official capsule-laying ceremony was attended by Kaya Adams, USAID Mission Director in the Kyrgyz Republic, AUCA Acting President and Bard College Vice-President Jonathan Becker, AUCA Vice President and Head of the "Makerspace AUCA" project Chyngyz Shamshiev, member of the AUCA Board of Trustees Nazira Beishenalieva, Director of the Karmis Construction Company Abdumusa Kuttukov, and Head of the architectural design company "Arch-Idea" Marat Abdrakhimov.
The time capsules will be opened and made public in thirty years, in 2052. This time frame was purposefully chosen as next year will mark 30 years since the founding of AUCA. Prior to the ceremony, the participants had a chance to become acquainted with the architectural and design features of the project, as well as with the progress of constructionwork which is scheduled to be completed in December 2023.
The project will result in the creation of a unique educational, creative, and entrepreneurial space on the AUCA campus in Bishkek, where AUCA students and other community members will have the opportunity to use high-tech equipment to develop and produce prototypes of innovative products, exchange ideas, communicate, and attract investors. The AUCA Makerspace will be open to scientists, engineers, entrepreneurs, and developers from all over Kyrgyzstan.
Makerspace will be equipped with special equipment (3D printers, laser cutters, robotics kits, sewing machines) and a computer laboratory with powerful graphics workstations to make innovative ideas a reality. The center will also include brainstorming spaces, study rooms, a large conference room, and areas for networking and individual work. Expensive and often inaccessible equipment for an individual innovator will become much more accessible to students, inventors, entrepreneurs, and other innovators through collective and separate useof Makerspace.
The Makerspace building will be located a few dozen meters from the main AUCA campus. It will be built in accordance with modern standards for energy efficiency, environmental and climate safety. The building will also meet the needs of people with disabilities. The AUCA Makerspace Learning and Design Center will be a great continuation of AUCA's commitment to an open, accessible, and green campus.
The AUCA Makerspace Learning and Design Center will be open not only for AUCA students. It will provide opportunities for various groups of people, including women, people with disabilities, people from low-income families, and others who do not have access to technology. Project participants will actively share their knowledge with others and, in turn, learn from others.