AUCA, Bard College and USAID announce launch of innovative "Makerspace Learning Center" project
November 24, 2022
The American University of Central Asia, Bard College and USAID are pleased to announce the commencement of construction of the Makerspace Learning Center. The project, which is funded by AUCA, Bard College, and the United States Agency for International Development (USAID), will result in the establishment on AUCA's Bishkek campus of an educational, creative and entrepreneurial space, where high-tech equipment for the design and production of prototypes of innovative products will be available for use, both by AUCA students and by others in the wider community.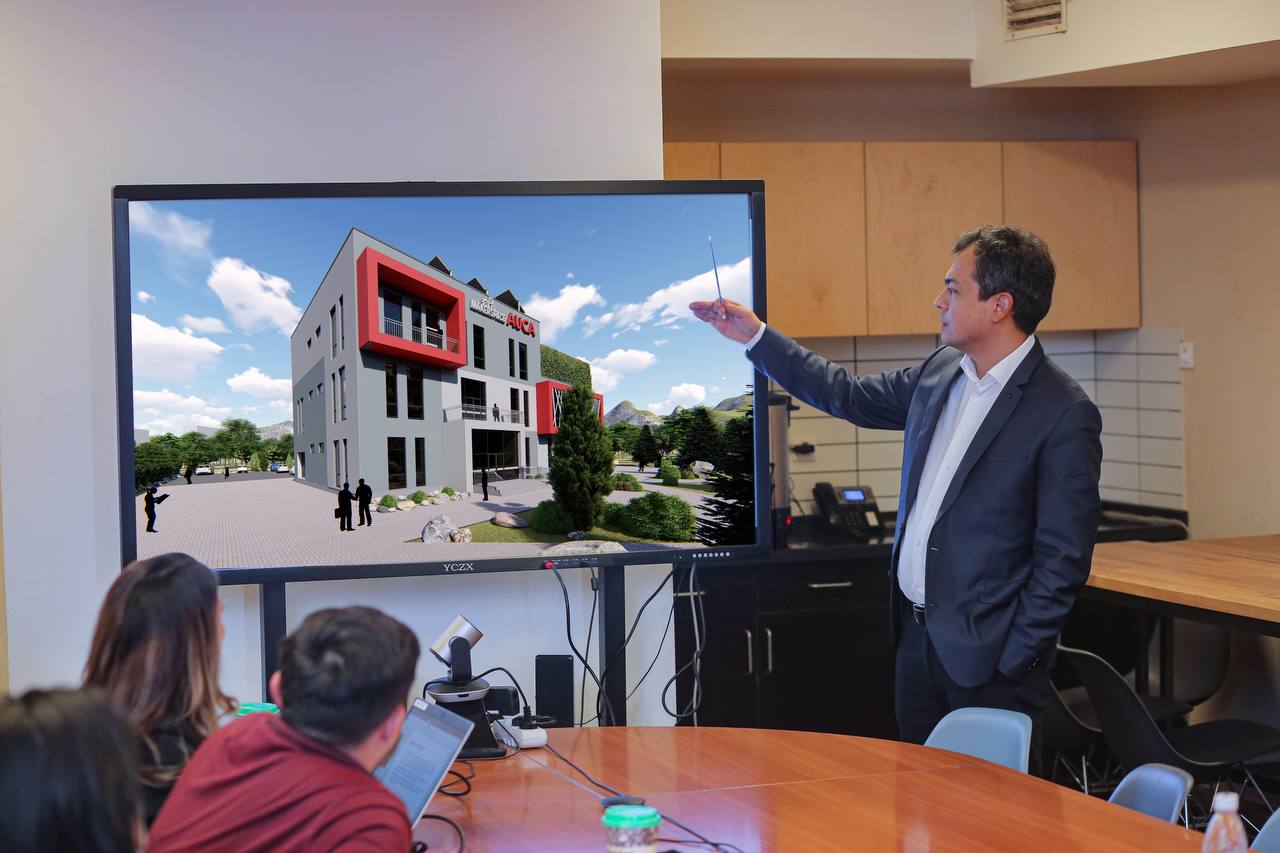 AUCA's Makerspace Learning Center will be open to AUCA's students and faculty, and also to scientists, engineers, start-up entrepreneurs, and developers from all over Kyrgyzstan. All will be able to use the Makerspace and its high-tech equipment for communication, learning, exchange of ideas, prototyping and even attracting investors.

To allow innovators to bring their ideas to life, the Makerspace will be equipped with a workshop with special equipment (3D printers, laser cutters, robotics kits, sewing machines) and a computer laboratory with powerful graphics stations. It will also have "brainstorming" rooms, learning rooms, a large conference room, and spaces for communication and individual work. The equipment in the Makerspace Learning Center, which would be too expensive to be affordable by an individual innovator, will thus be accessible to students, inventors, entrepreneurs and other innovators, due to collective and shared use.

"The Makerspace project represents an exciting opportunity for the University, as host to such an innovative design space, for its students, who will be able to profit from the hands-on learning experiences it will facilitate, and for the wider Kyrgyz community, whose creativity and economic dynamism the Center is designed to promote," said David Lakhdhir, the Chairman of AUCA's Board of Trustees.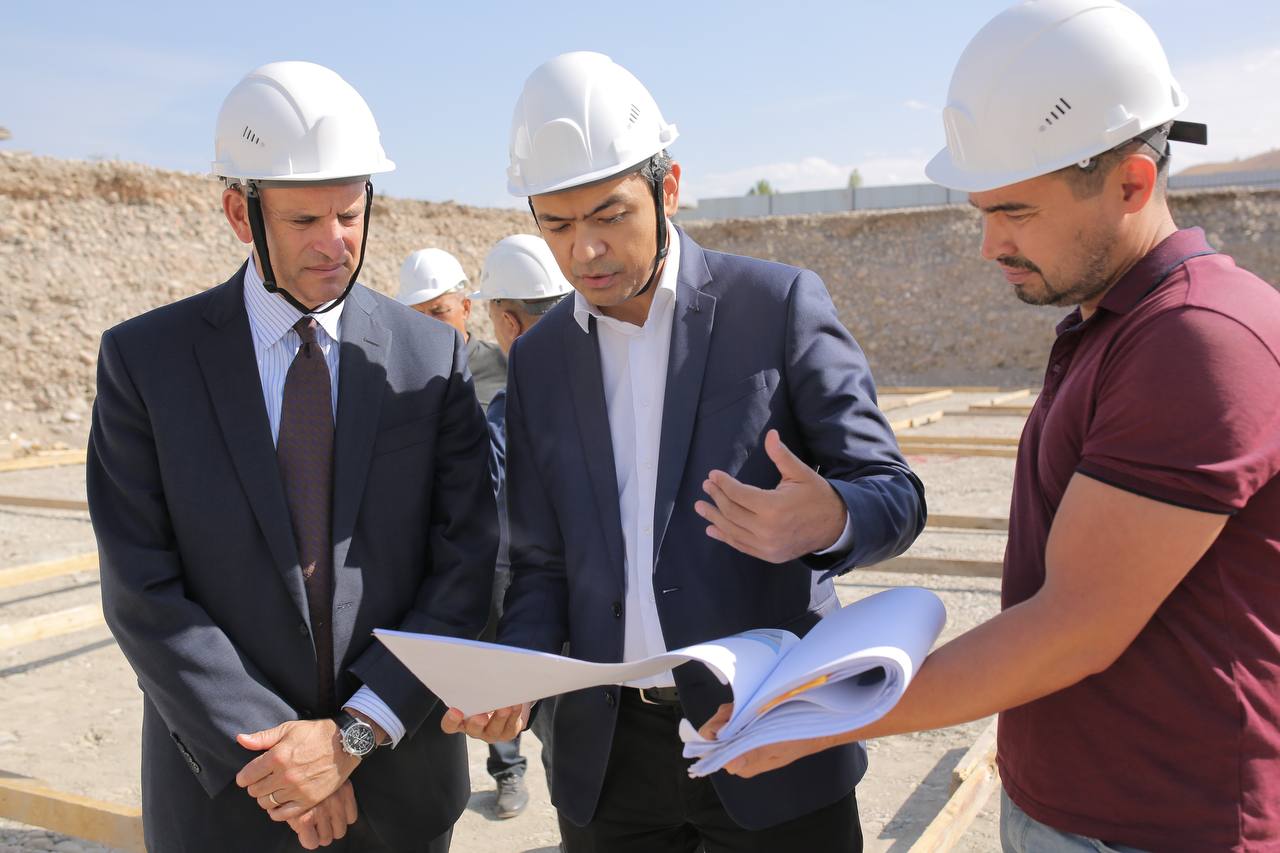 Jonathan Becker, the Vice-President of Bard College and Acting President of AUCA, says: "We are thrilled that we are moving forward with the AUCA Makerspace and very thankful to USAID and ASHA for their support. We view this as a part of our efforts to ensure that AUCA is contributing actively to the development of Kyrgyzstan and look forward to when it opens and people from across the country come there to develop new ideas."

According to Chingiz Shamshiev, the AUCA Vice President and Chief Operating Officer, who conceived of and has brought the Makerspace project to fruition, "AUCA Makerspace will help young people overcome personal and social obstacles to their growth, which will contribute to the creation of a more cohesive, tolerant, and, at the same time, diverse and collaborative society. The community of makers should not be divided by national, religious, and other characteristics. Makers are united by the desire to create new things and invent and implement ideas.

Dr. Shamshiev also commented on the project's desire to contribute to the creation of a more equitable and prosperous society. "Technologies should not be the lot of the chosen ones, who use them to preserve their privileged position," he said. "Ordinary citizens should have access to modern technologies, and the ability to use them in the interests of a more prosperous, fair and free society. Makerspace AUCA is designed to contribute to the emergence of free people."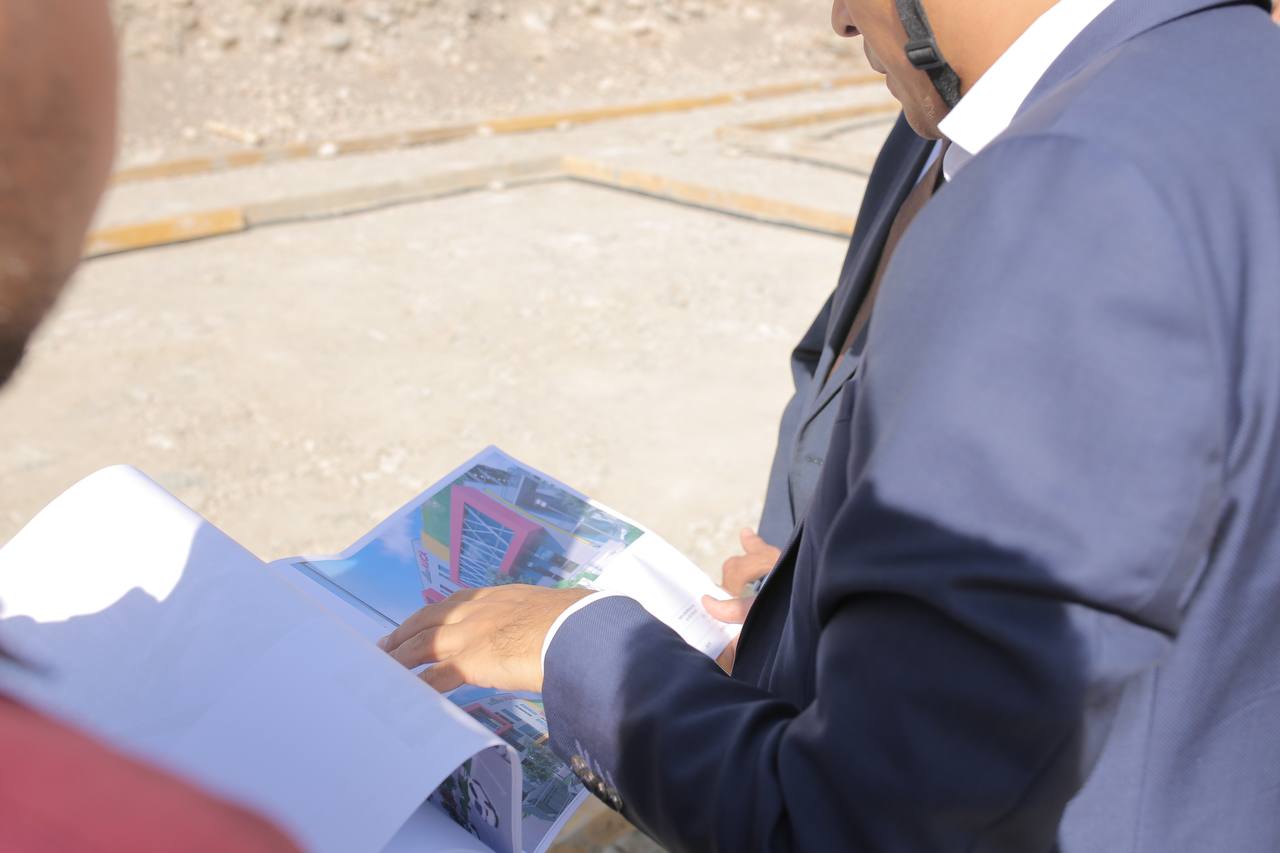 The makerspace building will be located a few dozen meters from the main campus of the AUCA. The project of the building was developed by the Kyrgyz architectural design company "Archidea" and approved by USAID. The Kyrgyz company "Karmis", which has considerable experience in the construction of multi-story administrative and educational buildings, was selected as the general contractor for the construction following an open tender. The building will be constructed following modern requirements of energy efficiency, and environmental and climate safety. It will also meet the needs of people with disabilities. The AUCA Makerspace Learning Center will be an excellent continuation of the AUCA's commitment to the idea of an open, accessible, and green campus.

The AUCA Makerspace Learning Center will open opportunities for people from different parts of society, including women, people with disabilities, people from low-income families, and other groups who would not otherwise have access to technology. Project participants will actively share their knowledge with others and, in turn, learn from others.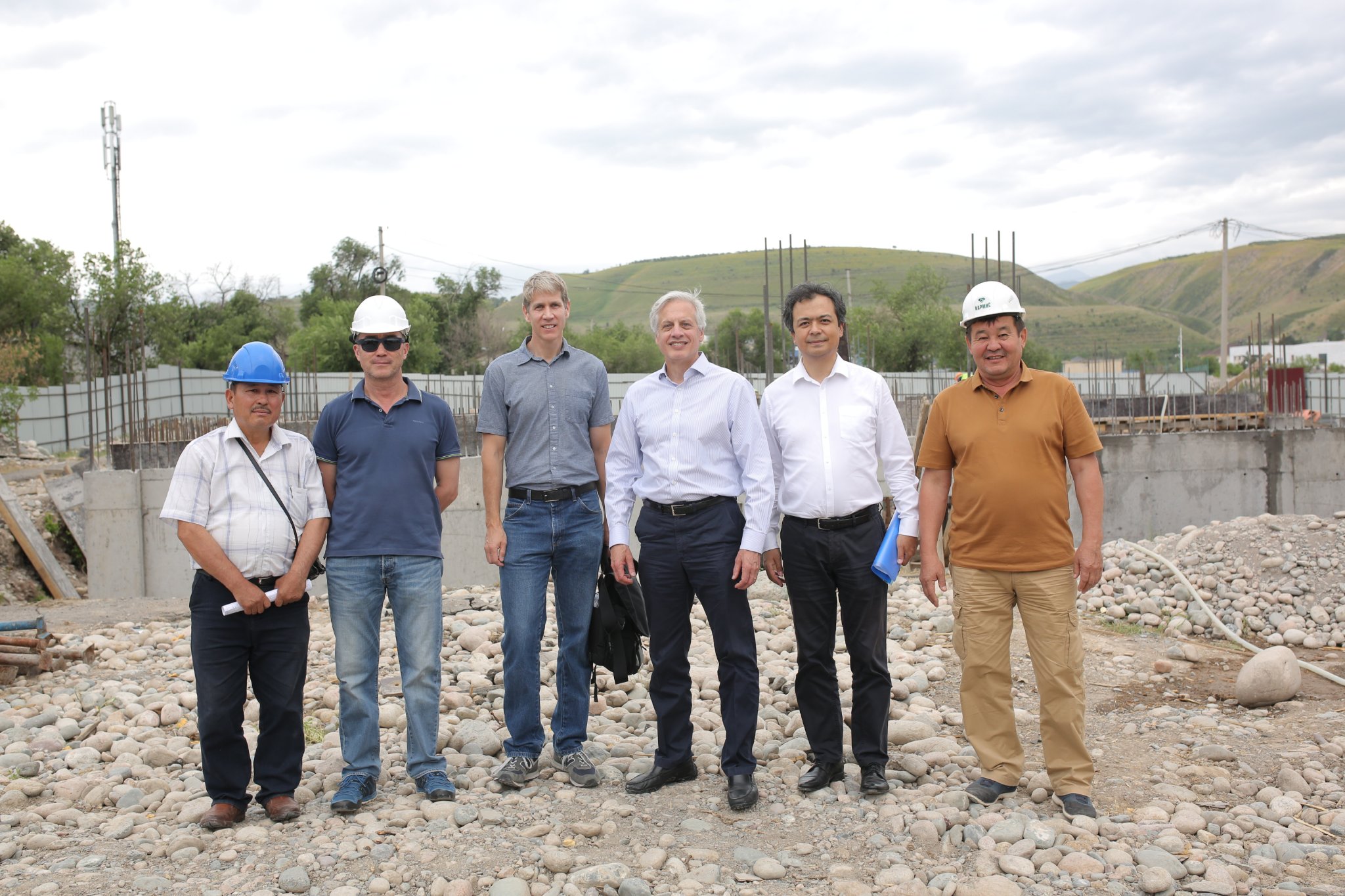 The term "makerspace" was coined in 2005, by the founder of Make magazine, and the makerspace concept also has its roots in Massachusetts Institute of Technology's famous "Fab Labs." The concept sought to combine the popular concept of "Do it Yourself" innovation with the potential for harnessing high technologies, which were previously only accessible to a limited circle of engineers and businessmen. Over time, the concept of makerspace began to denote a social movement that seeks to popularize technological innovations, make them more accessible to a wide range of people, and thereby allow ordinary people to be innovators and entrepreneurs. The democratization of technologies based on the makerspace principle makes it possible to bring technologies and society closer together, and increase the chances that technologies will be used to solve the problems of the general population and improve their standard of living.

AUCA's Makerspace will become a part of this movement, and is intended to boost the development of a "High-Tech Do-it-Yourself" movement in Kyrgyzstan.

AUCA's Makerspace Learning Center will work in compliance with the principles of diversity, cooperation and solidarity, establishing a creative environment that will facilitate the creation and implementation of successful projects in cooperation between different groups of the population, using innovative thinking and entrepreneurial spirit, based on the values common to the American and Kyrgyz peoples – community, accessibility, and entrepreneurship.