Signing ceremony of the cooperation agreement between AUCA, AIFC Court and IAC
November 1, 2022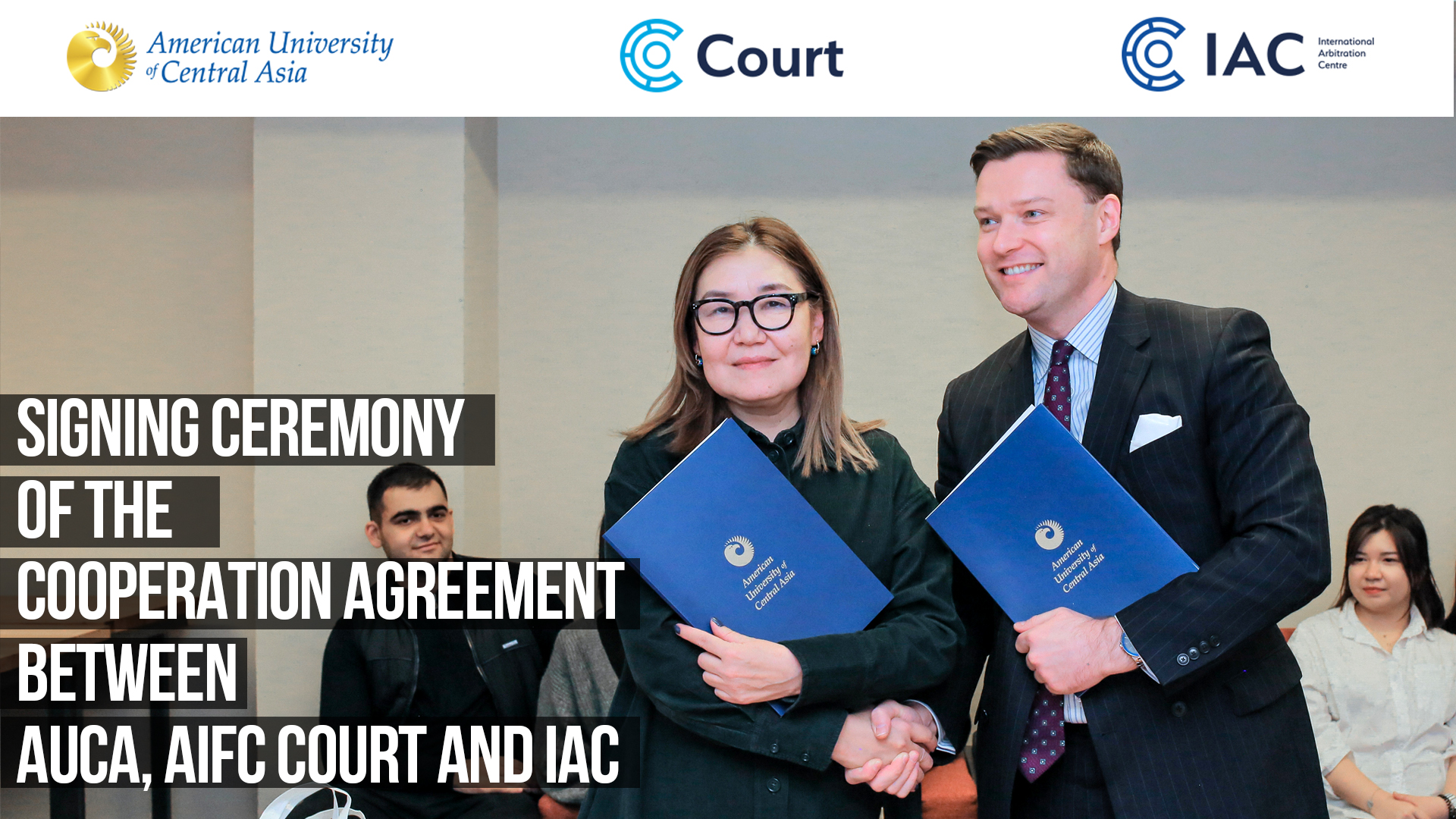 October Friday 28th was an important day for all AUCA community. On this day the American University of Central Asia (AUCA), the Court of the Astana International Financial Center (AIFC), and the International Arbitration Center (IAC) signed an Agreement of Mutual Understanding, which expands cooperation between organizations and marks the launch of the use of hearing halls in Bishkek.
The meeting was held within the walls of AUCA, The agreement was signed by Christopher Campbell-Holt, the Registrar and Chief Executive of the AIFC Court AIC, and Nogoibayeva Elida, the Department Chair of AUCA Law Faculty. The agreement provides an opportunity for AUCA students to participate in IFAS Court and IAC educational programs, as well as compete in international student competitions organized annually in March and October, moreover, cooperation between both parties opens up an internship opportunity for students to undergo an intern in the IFAS Court and the IAC with the possibility of further employment in AIFC resident companies.
During the speech with AUCA students, Mr. Christopher Campbell-Holt mentioned - "There are many opportunities for cooperation, working together, we hope that 1-2 real cases a year with real judges will be part of this relationship, and you will be able to see how justice is being done, and as a rule generally works according to high international standards. These are endless possibilities for you." After the close meeting with students and faculty of AUCA, the principals from the AIFC and IAC gave a short interview to @myauca that will be published soon. Stay tuned.