PEER2PEER Inception Workshop: Interdisciplinary Research in Transboundary Water Security
September 8, 2022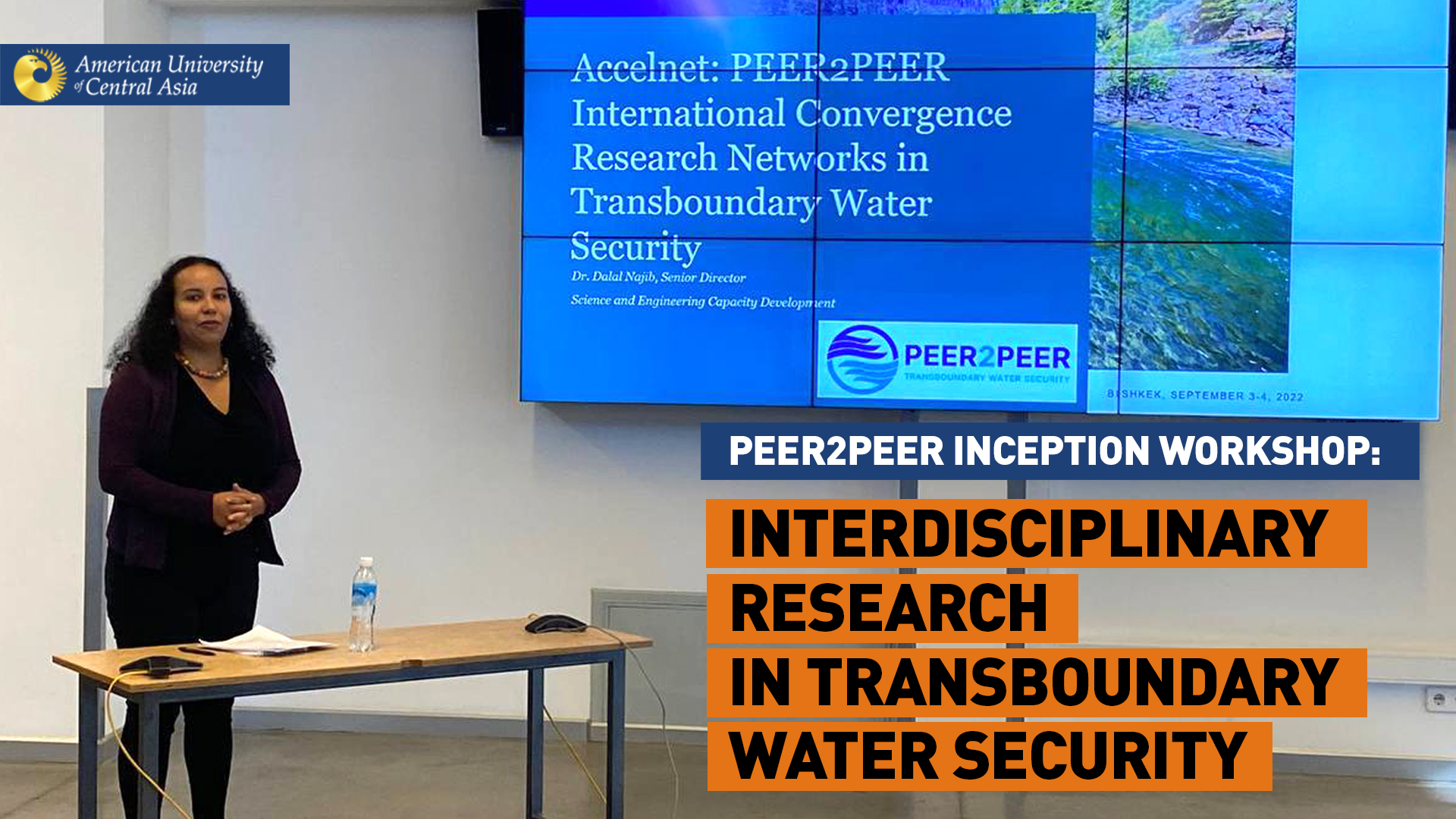 On September 3 and 4, 2022, the Dean of the Department of Applied Geology, Professor Jeenbek Kulenbekov, and the Senior Director of the National Academy of Sciences, Engineering and Medicine of the USA, Dalal Najib, held an international seminar PEER2PEER: Interdisciplinary research in the field of transboundary water security within the framework of the transboundary water security project in Central Asia and the Middle East, Accelnet PEER2PEER funded by NSF. The purpose of the workshop is to discuss data sources, gaps, protocols for data collection and exchange, develop specific interdisciplinary research ideas to eliminate gaps, finalize research objectives, and discuss effective channels for outreach and dissemination of information.
University professors, experts, researchers, and representatives of various projects in the field of water management from the USA, Kuwait, Uzbekistan, Afghanistan, Kazakhstan, Pakistan, and Jordan attended the seminar.
Within the framework of the seminar, the participants shared their experiences in the field of research and management of water resources, discussed the priorities of interdisciplinary research, and worked in groups. Excursions are also organized to explore the irrigation system. In addition, students of the Departments of Environmental Sustainability and Climatology and Applied Geology received QGIS training, which will be helpful in their further study and work. In the end, the participants determined further actions within the framework of the project.
Within the framework of the PEER2PEER, the project is developing a network of water experts from the United States, Central Asia and the Middle East. It brings together global networks dealing with transboundary water management issues. Participants will bring together research initiatives, share data and tools, and promote collaboration on transboundary water security science and capacity building to address critical gaps in research and education. An ecosystem will be created to translate engineering, physical, and social science research into plans and policies for stakeholders and governments at the local, state, and national levels. Events will include workshops, technical training, faculty and student exchanges, field trips, outreach and information dissemination, and an online platform for network members to promote sustainable networking and research collaboration.
Special thanks to the lecturers of the Environmental Sustainability and Climatology and Applied Geology departments Baktyyar Asanov and Sagynbek Orunbaev, as well as Office Manager Zhibek Myrzabekova for the excellent organizational work of the seminar.