Congratulation speech of AUCA President Jonathan Becker on Graduation Ceremony TSI 2022.
July 4, 2022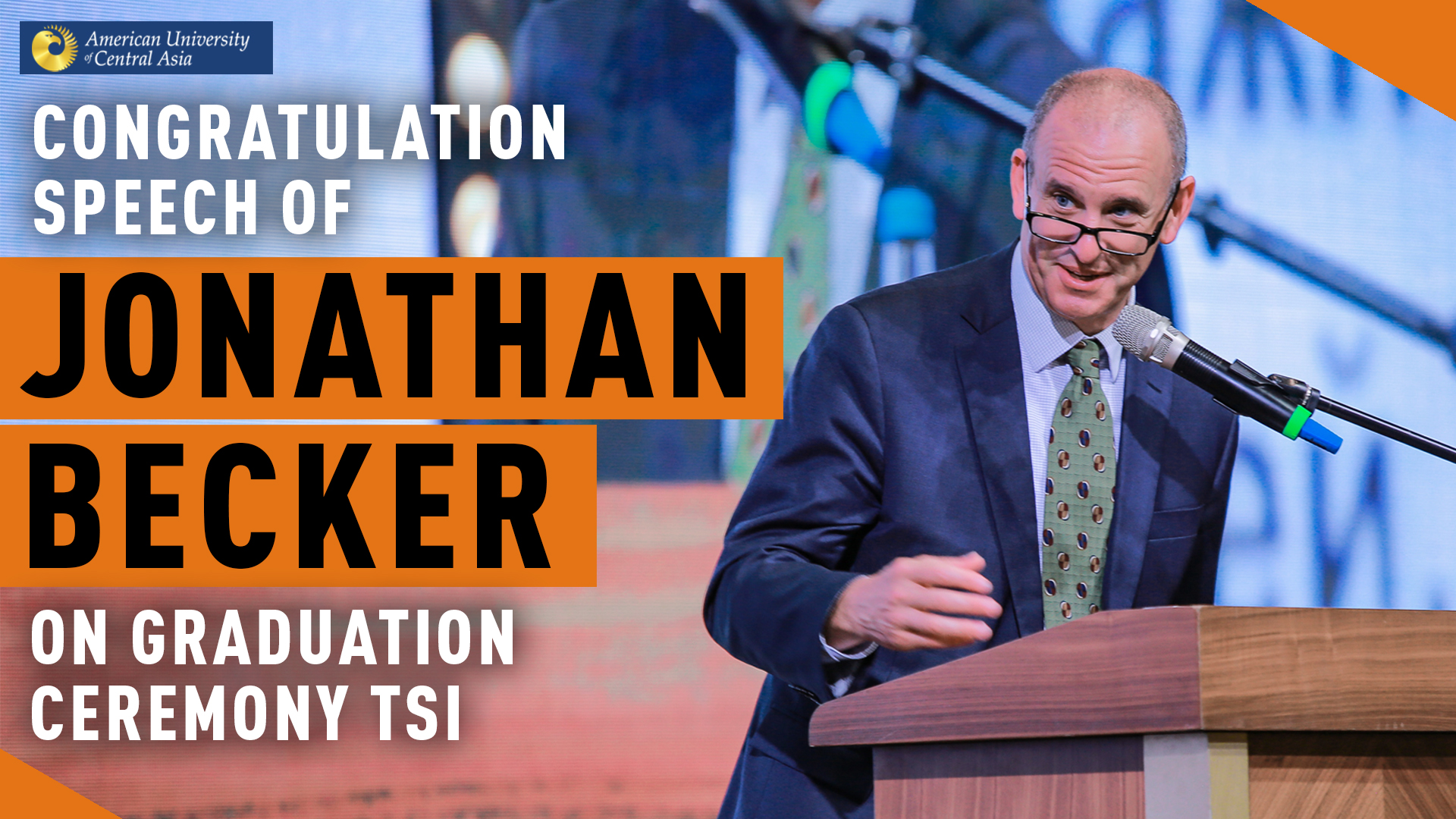 On behalf of TSI's Board of Trustees, I want to Welcome to everyone for TSI's first graduation.
I also want to welcome Nadyrbekov Soyuzbek, Deputy Minister of Ministry of Culture of the Kyrgyz Republic, and Orzubek Nazarov, professional World Boxing Association (WBA) lightweight box world champion during 1993-98.
I Want to begin by Thanking Parents and family members here (and the many who cannot be here) and may be watching online): Thank you for trusting your children to TSI. It is not easy to be a parent, but particularly during the pandemic it has been difficult… I want to thank you for supporting your students and to the students, I want to remind how important it is to thank your parents.
I want to thank faculty for all of the work you have done and to thank the staff.
Now I want to focus on the graduates.
You did it!!! You are path breakers. You are the first graduating class of TSI. You did it while we learned how to become a better institution. You did it though a global pandemic. We try to teach you here not just your majors, but the principles of liberal education, which is about educating the whole person. Many of you will go on to another institution of higher learning (we hope AUCA) but wherever you end up we hope that the principles of liberal education stay with you.
We think that if you are well-educated you will have a thirst for learning throughout your life and you will become more adaptable and resilient. That will serve you well in work and in life in this everchanging world where you will have new jobs and new challenges locally and globally. The other thing I wanted to impart upon you is that you are part of broader societyand that your success is not simply determined by what jobs you have or what salary you make, but what you give back to the community. TSI is an important contributor to Kyrgyzstan and you are its representatives as the first graduating class. We hope you will be known not just for how well you do professionally, but in what your contributions are to Kyrgyzstan, Central Asia and the world.
I wish you all success and congratulate you on being TSI's first graduating class.