NGA Graduation Ceremony 2022
June 1, 2022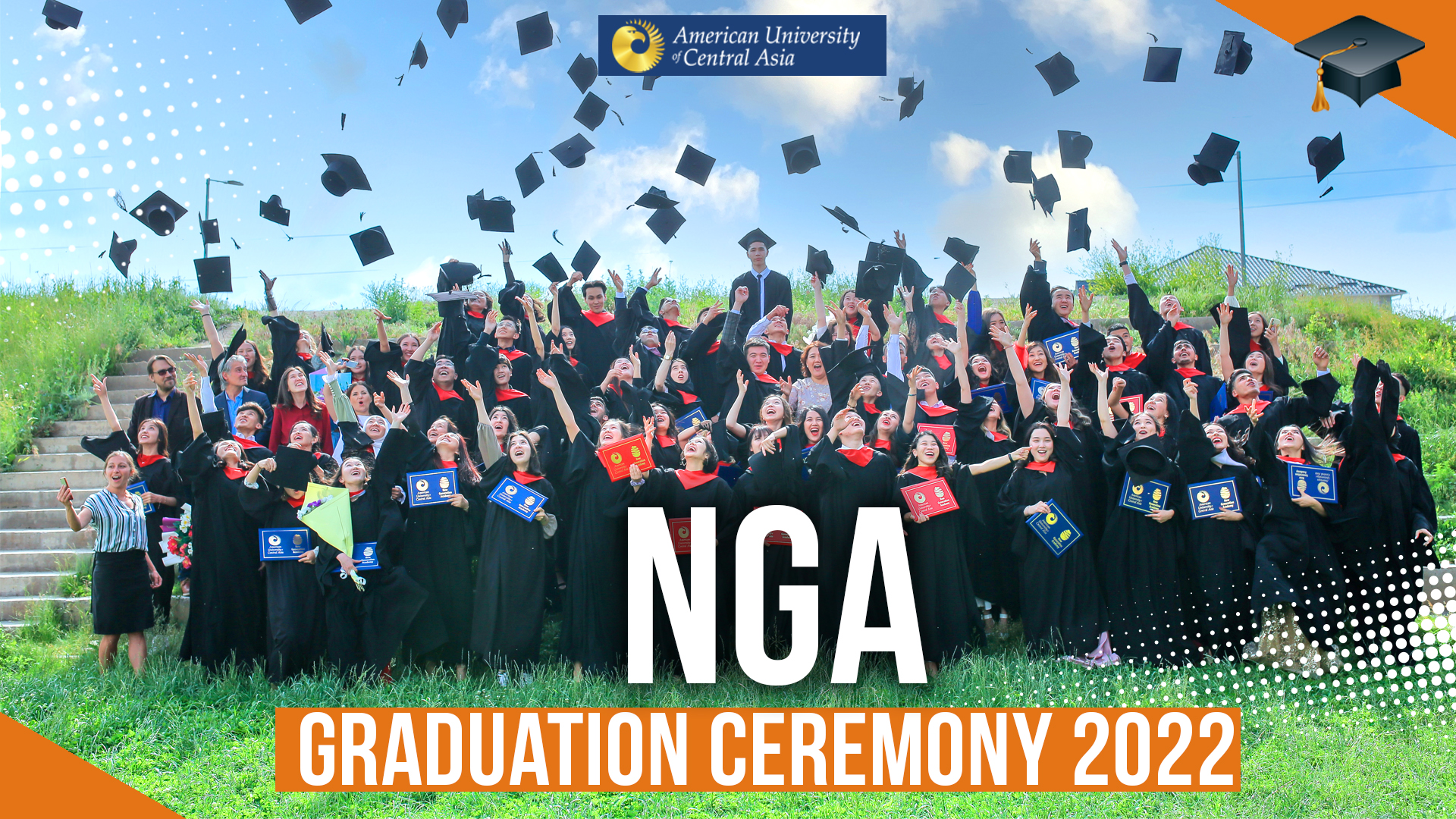 On Monday, May 30th, The New Generation Academy (NGA) held an official Graduation Ceremony for the NGA class of 2021-2022! The ceremony was accompanied by the presentation of certificates of gratitude to the most outstanding students and a brilliant concert prepared by NGA students.
The graduation ceremony was conducted on a hybrid basis because some students and professors were abroad. Bruce Tung, the assistant professor in NGA gladly congratulated the students on the completion of the NGA program, and wished them future success in all endeavors, also he mentioned that students who graduate this year are already in the ranks of change-makers!
The official part of the graduation ceremony started with a speech by Kamiliya Kadyrova, the Director of NGA her appearance was loudly accompanied by ovations, she greeted the graduates and charged them with parting words, after the welcoming speech Kamiliya Kadyrova, began to call students one by one and handed over diplomas.
The graduation ceremony slowly turned into a concert, and students of NGA showed wonderful performances, from singing and dancing to playing national instruments. The whole event ended with a smile and happiness that was impossible to hide from the students' faces.
We wish you, dear NGA graduates, all the best and further conquering new heights!