"It takes a Higher Ed Network" an article written by Jonathan Becker.
April 27, 2022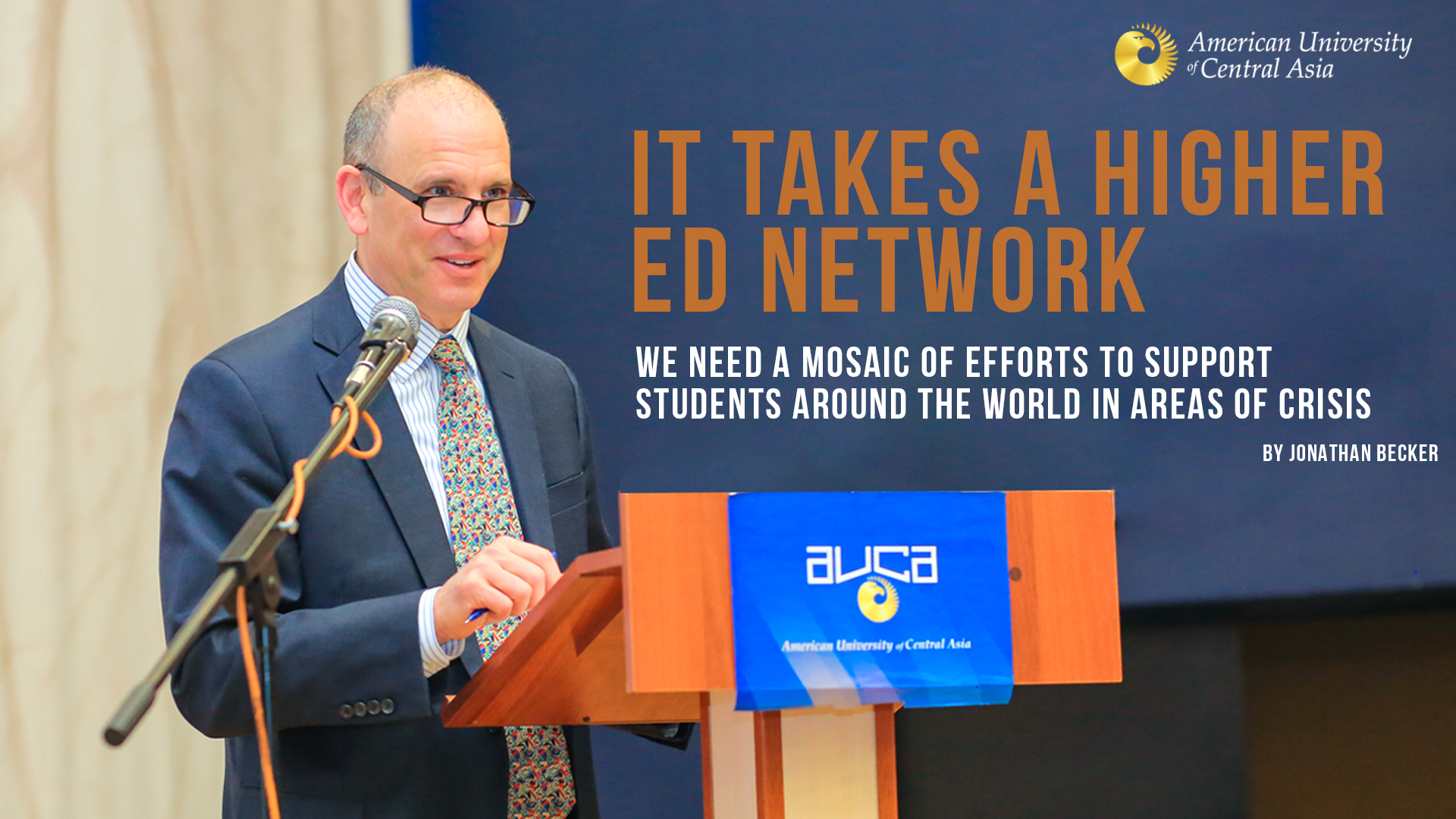 "It takes a Higher Ed Network" an article written by AUCA Interim President, Jonathan Becker. In this article, President Becker shared the difficulties faced by the liberal educational system in various countries.
"Rising authoritarianism, particularly in recent years, has posed a serious and sustained threat to democracies worldwide and is increasingly waging a broad assault on liberal education and institutions that represent the liberal arts tradition. In places such as Afghanistan, Myanmar, Russia, Singapore, and now Ukraine, we have seen dynamic and growing institutions come under siege due to ideological crackdowns, military coups, and foreign aggression. Institutions face closure or redefinition beyond recognition. Their leaders are threatened, faculty and courses are scrutinized, and, most important, their students lose access to meaningful higher education opportunities.
What does this mean for liberal arts institutions in the United States? A. Bartlett Giamatti, former president of Yale, wrote, "How we choose to believe and speak and treat others, how we choose a civic role for ourselves, is the deepest purpose of a liberal education and of the act of teaching." If we view academic institutions as important civic actors on both local and global stages, as so many university leaders say, then we too can find purpose in supporting students and institutions in their time of need." - Jonathan Becker.