Ecological practical training trip to the Issyk-Kul region
April 25, 2022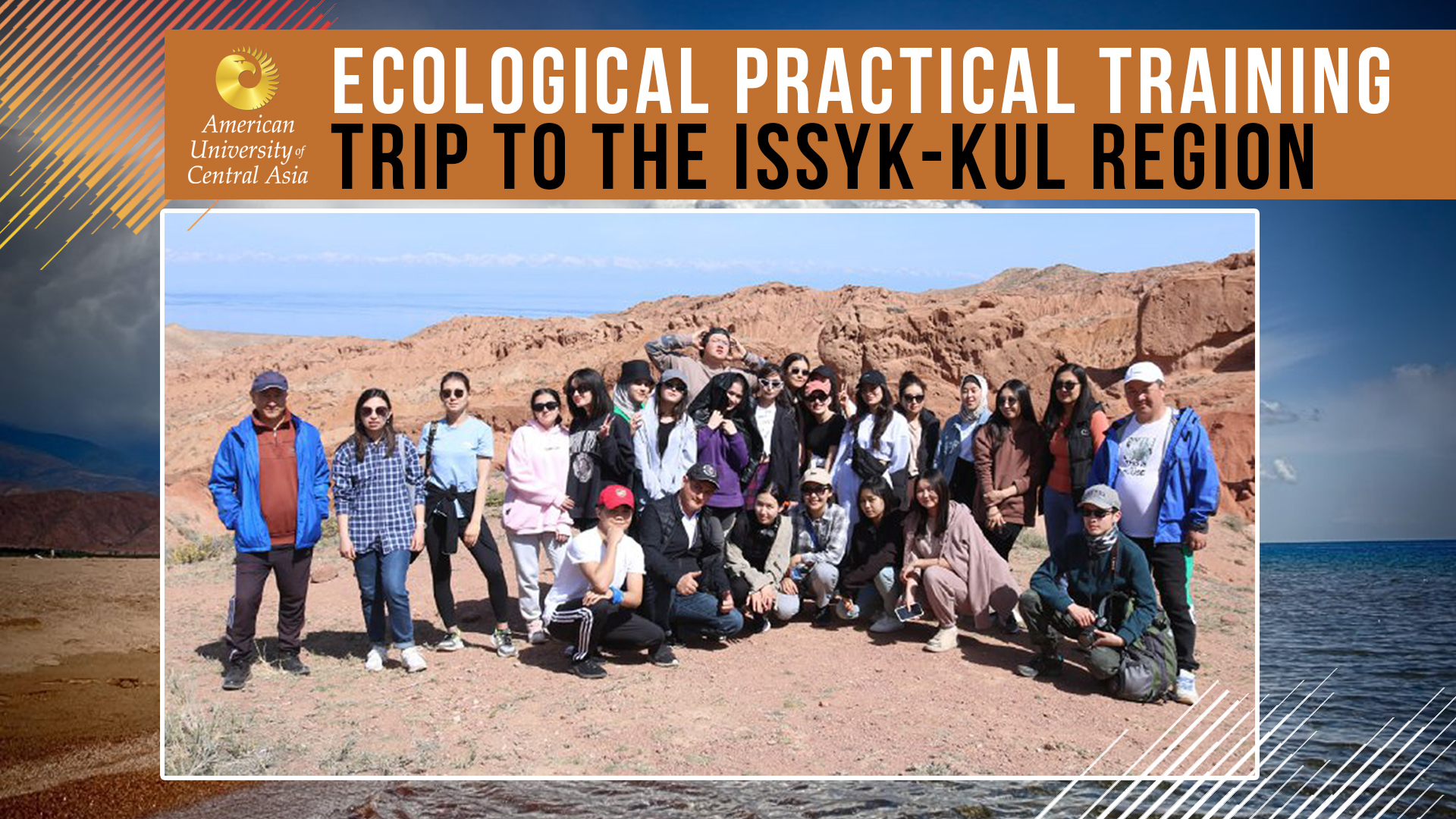 On April 16-17, 2022, the department of Environmental Sustainability and Climate Science with the support of the Grant Office organized a practical training trip for AUCA students to the Issyk-Kul region. The purposes of the practical training were as follows: to get acquainted with the technology of aquaculture, fish farming and environmental safety; to study geological minerals, rocks and formation of the earth and its colors; to demonstrate the use of camera traps for capturing wild animals. In addition, the students had the opportunity to visually see the ecosystems of natural territories that are protected by the government, as well as migration corridors of wild animals.    
Student's impressions:
The trip was exciting and informative. We learnt about the different kinds of fishes and trout fish breeding process, and also, the side effects on the environment. Next day we visited the government protected biodiversity areas of Issyk-kul. I saw and learnt about the different migratory birds that travel to this region in different seasons of the year. I learnt so much not only about the ecosystems I saw, but also to appreciate our natural resources and be strong enough to easily adapt to the challenges that life may bring. Although exhausted from the long drives, the experience was a thrilling one. Mogul Shafiqa, ESCS-121.
The trip was very beneficial in the means of getting more information about the ecosystem in the Issyk-Kul region and it involved short lectures about the characteristics of each destination. We observed the soil types in the canyon of "Fairy Tale" and analyzed the reasons behind its different colors formation. Except for the theoretical part, we also got to know about the use of the camera traps, while observing the ecosystem in the mountains. Thus, the trip gave me valuable additional information that helps me prioritize my future research areas. Shodghulomova Asliya, ESCS-120
"If I were asked to describe the excursion in one word, I would say the word "marvellous". It was a very well organized, fun and interesting trip. These two days were very intense and we visited 5 locations. Most of all I liked the canyon "Fairy Tale" and its formation. I discovered Issyk-Kul from a different perspective. The main feature of this trip was that we combined rest, fun and learning a lot of new information about our environment and ecology. Along with that, we had delicious and healthy food, as well as great pictures with nice views.
I would also like to sincerely thank our professors for this opportunity, for their care and efforts to organize this amazing trip. I wish more students could attend such trips and encourage others to participate in future activities". Abdurazakova Zhanetta, BA-118