Open lecture by Cholpon Chotaeva
November 2, 2021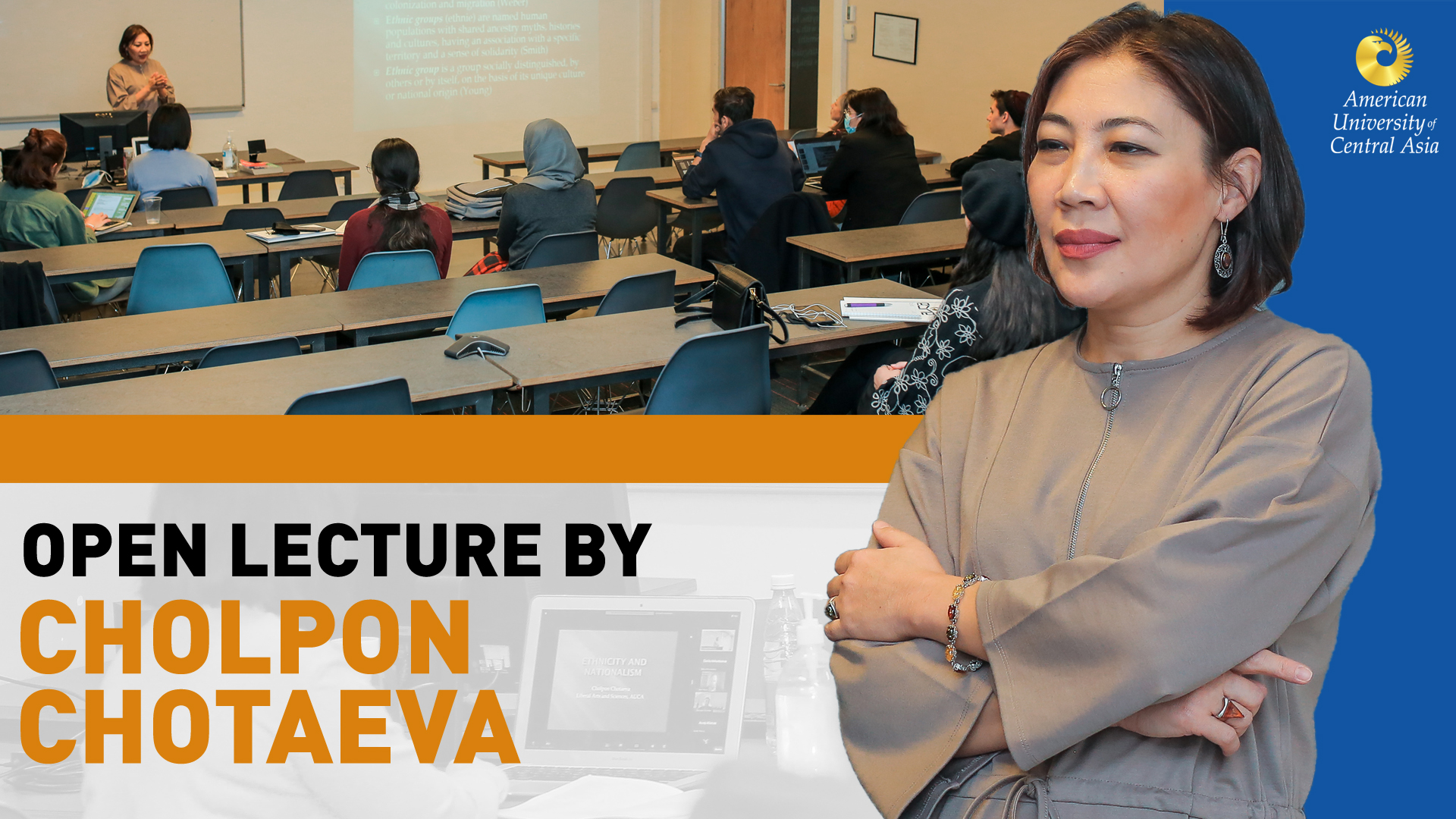 On October 26, an open lecture was given by the Professor of Liberal Arts and Sciences Program Cholpon Chotaeva within her Introduction to Peace and Conflict Studies course. It was taught in the hybrid format when the instructor lectured offline in a study room at the American University of Central Asia and students and other participants could join the class either offline or online.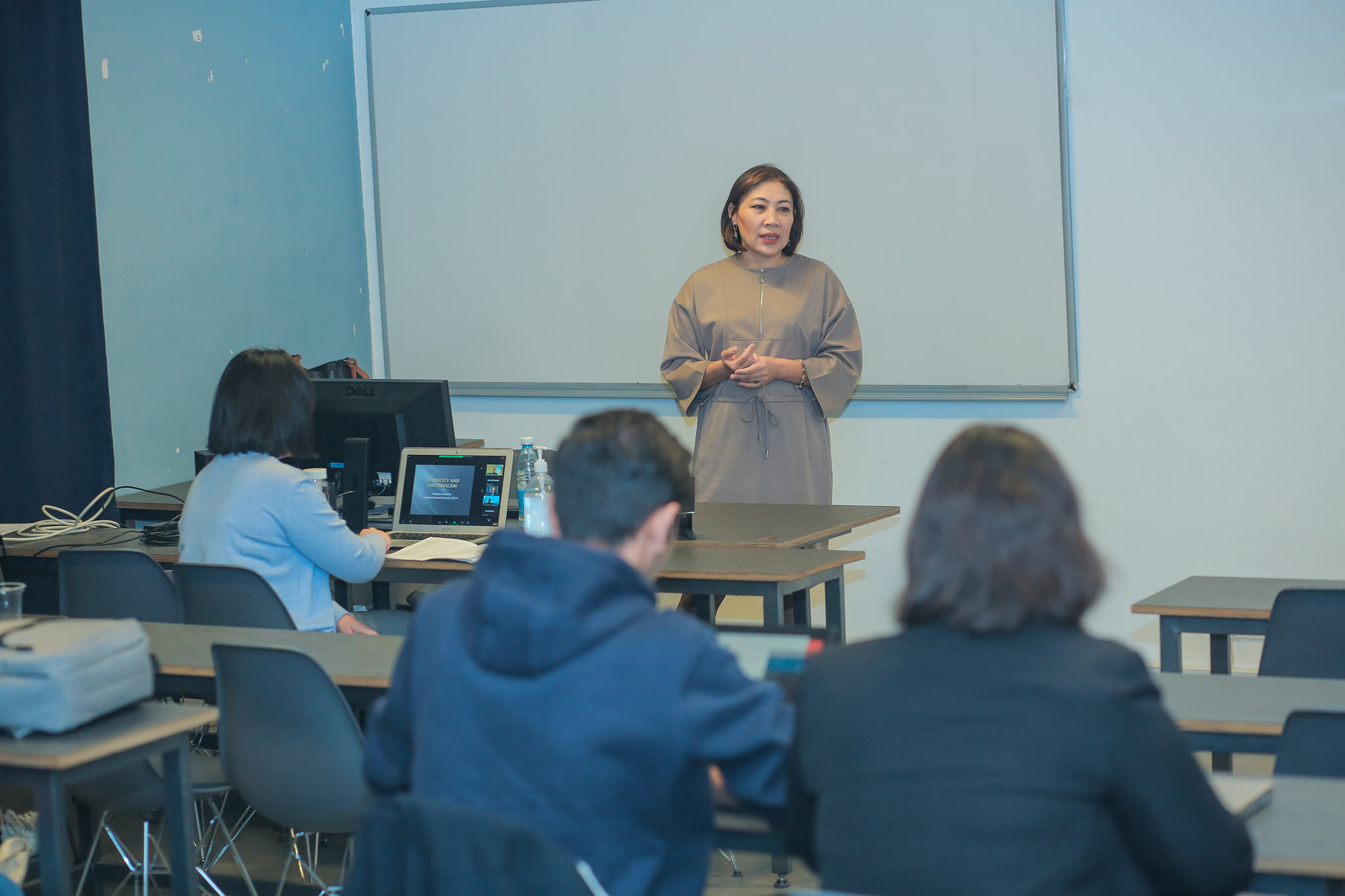 The lecture was made on the topic of Ethnicity and Nationalism. In the 20th century, politicized ethnicity and ethnic nationalism became the main reason of numerous violent intergroup conflicts and wars. Ethnic nationalism resulted in the disintegration of many former socialist states in 1990s and the creation of a number of independent states instead.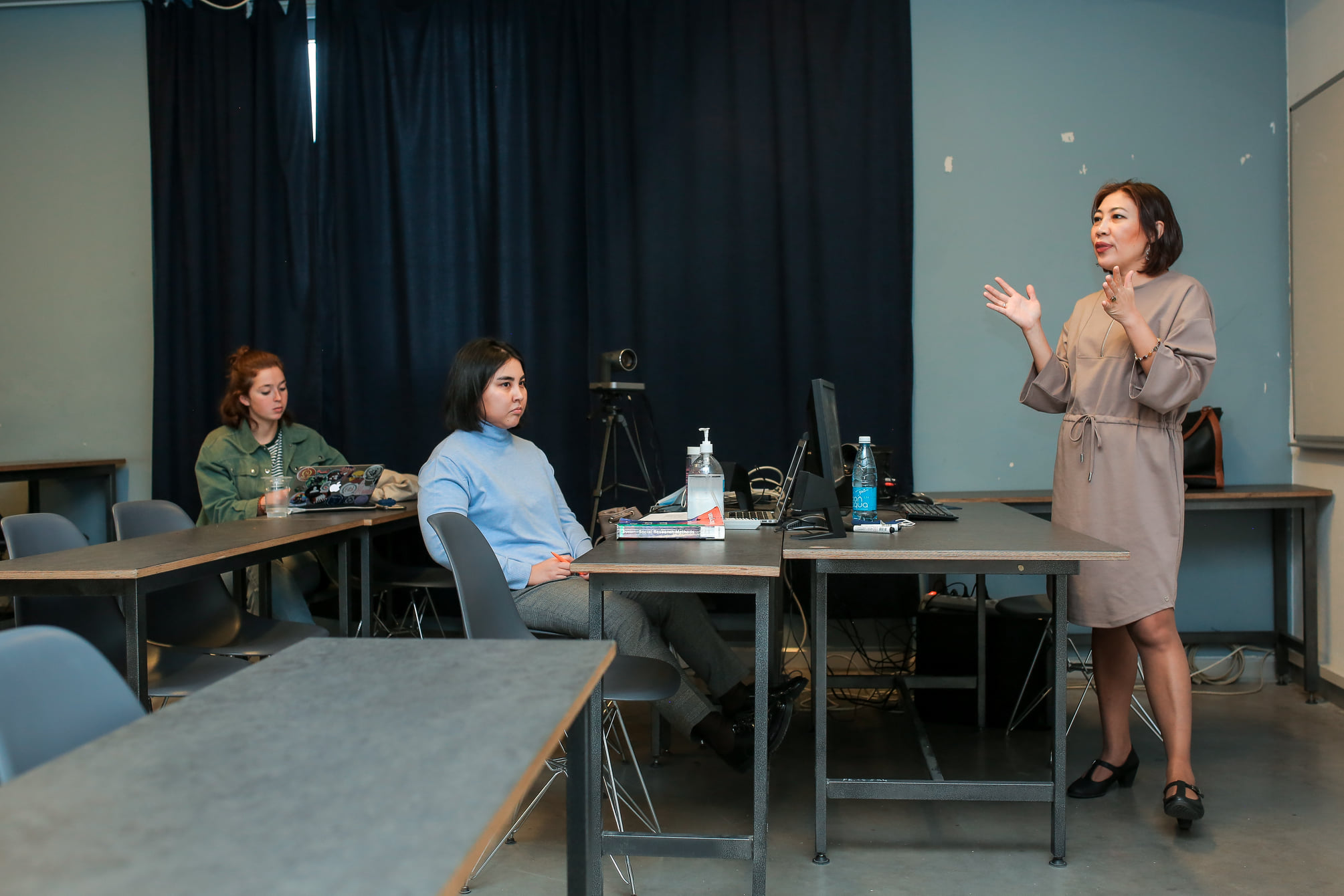 In her lecture, Cholpon Chotaeva provided the definitions of various terms and concepts related to ethnicity and nationalism such as ethnic group, ethnic identity, ethnic origin, nation, nationalism as well as different types of nationalism: state-building, peripheral, irredentist, ethnic and civic nationalism. She demonstrated the difference between ethnic group and nation. If an ethnic group was a sociocultural community, a nation was a sociopolitical community. She emphasized that different types of nationalism emerged in different time periods of history, while ethnic nationalism began predominating in the 20th century and became the most destructive type of nationalism that led to the collapse of many large states in the world such as the Soviet Union, Yugoslavia, Czechoslovakia.