Five days of the Orientation Week 2021
August 20, 2021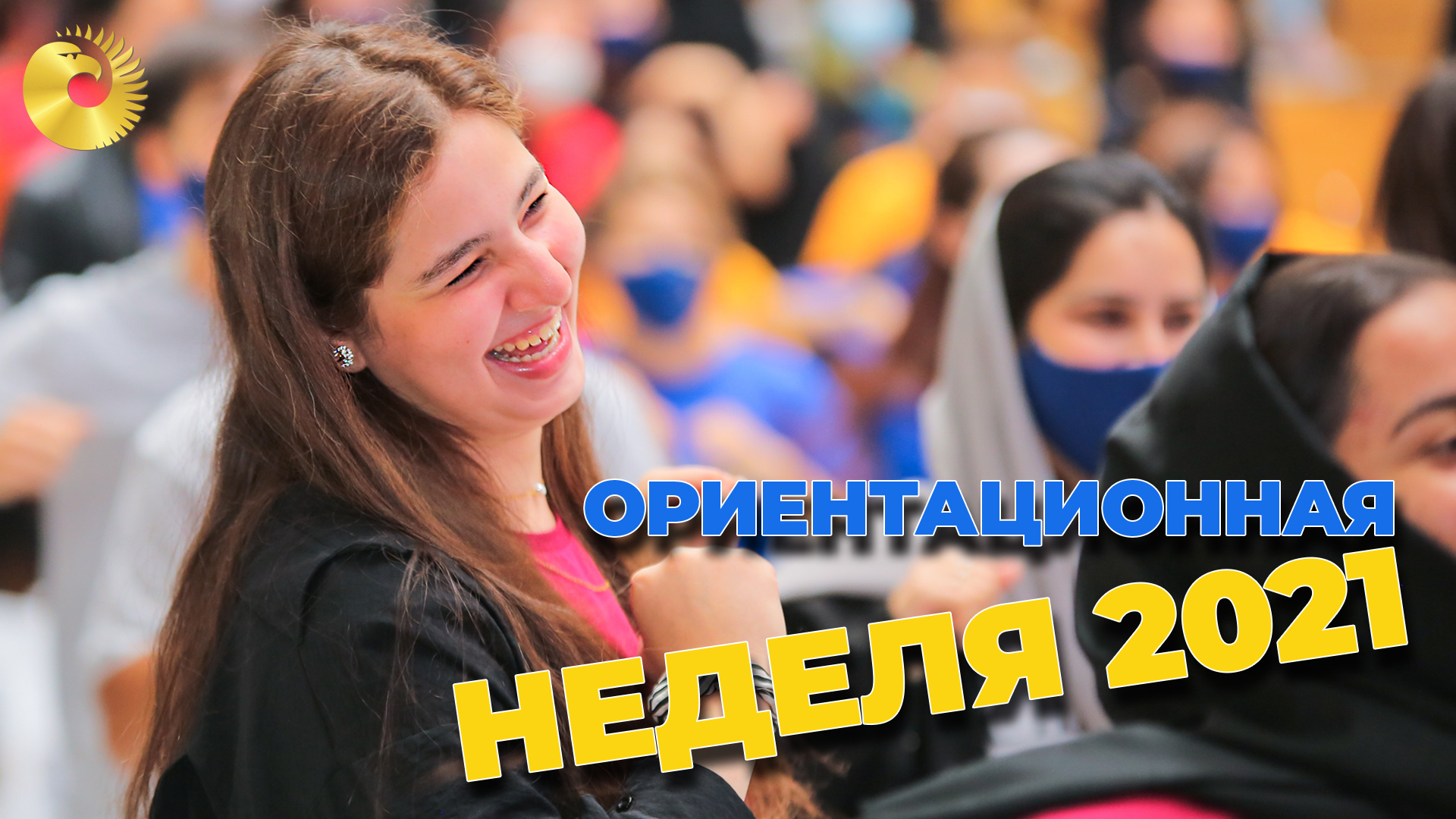 The first half of the bright, eventful Orientation Week of 2021 has come to an end. Our freshmen are getting used to the campus, and we will recall what was important during these five days.
Of course, the mood and mindset of the week were given by its opening. The beautifully decorated campus, the ringing voices of students, the performance of our favorite Mirror Theater – how we all missed all this! At the ceremony, the first-year students were greeted by Interim President of AUCA Jonathan Becker, Vice President for Academic Affairs Nurgul Ukuyeva, and Director of the New Generation Academy Kamilya Kadyrova.
Of course, the most important thing is academic classes, most of every day is devoted to them.
In addition, there are presentations of AUCA offices, where freshmen learn what university departments are doing and how to interact with them. So this week, the first-year students got acquainted with the initiative" Sustainable Development of AUCA " – which touches on a very important topic of ecological balance. There were also presentations of the Career Development Office and the Graduate Relations Office - their name speaks for itself.
And these days, our freshmen learned where the spirit of AUCA lives - Unique Spirit. Of course, in the Office for Extracurricular Activities of students.
New students get acquainted with the traditions, values, and ethical norms of the university.
No less interesting and informative sessions are held in the online space. During this week, the university library, WARC, the Unified Service Center told and showed their capabilities.
The orientation week of 2021 has crossed its equator, but everything is no less important and no less interesting ahead. Follow the events on the university's pages in social networks, and do not forget to look at the Instagram of the student office – @studlife_auca.