Collaboration Across the Globe: Al Quds Bard (AQB) and American University of Central Asia (AUCA) Joint First Year Seminar Workshop
May 11, 2021
Last week, on April 30, 2021, students from the two Bard network partner-campuses participated in a combined virtual First Year Seminar (FYS) workshop co-led by AQB assistant professor and coordinator of Language and thinking Program, Sondos Shehadeh AQB Instructor of Core Humanities Department and AUCA assistant professor and director of the academic orientation, Kamilya Kadyrova.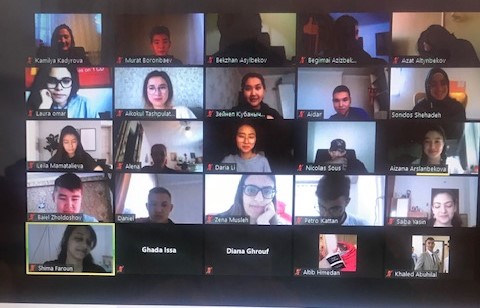 The workshop theme revolved around the two core texts of this seminar course, Lysistrata by Aristophanes and Plato's Allegory of the Cave (The Republic). Very insightful presentations have been prepared and shared. The presented material was a critical application of the students' own culture and history to the core concepts and main ideas within texts. The liberal arts perspective of the FYS course allowed the participants of this workshop to internalize the texts through close reading and to put their ideas to the table for mutual dialogue.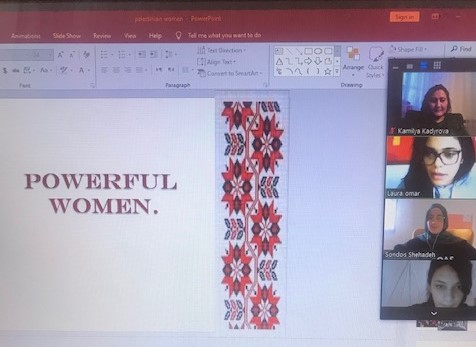 As mentioned by Kamilya Kadyrova (AUCA), the workshop was a great success; the students of both countries had an engaging small group work activity, where they had a chance to work together and learn more about Palestine and Kyrgyzstan from each other. the Students' excitement, interaction and interest to learn made this event even more significant in the era of globalization.  This was our first step in building bridges; there is a plan to continue the collaboration between the two universities in the future".