Let's help Batken together!
May 3, 2021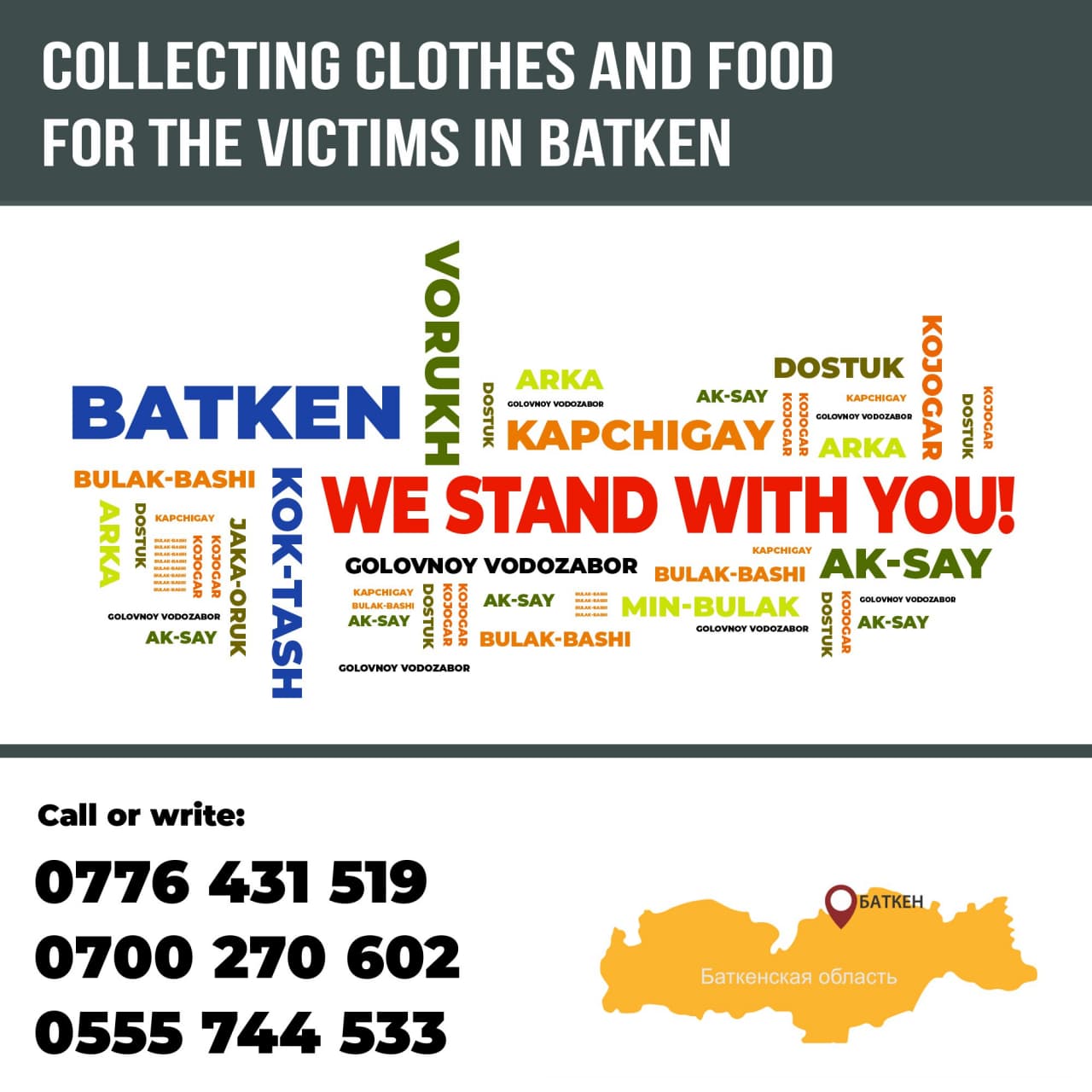 The initiative group Kind Hearts of Kyrgyzstan, with the support of the AUCA and the NGA community, collects clothes and food for our citizens in need from the border villages of Batken.

Any small bag is important! Size and season are not important! Especially children's clothes are in huge need.

Collection point: AUCA Hostel, Sukhbaatar 11/1

Please call the volunteers:

0 776 431 519

0700 270 602

0555 744 533

The organizers will make sure that the help is delivered to people in need, the report will be provided.