International Children's Book Day
April 1, 2021
Give our children books and you will give them wings.
Elle Lepman.
Since 1967, on or around Hans Christian Andersen's birthday, 2 April, International Children's Book Day (ICBD) is celebrated to inspire a love of reading and to call attention to children's books.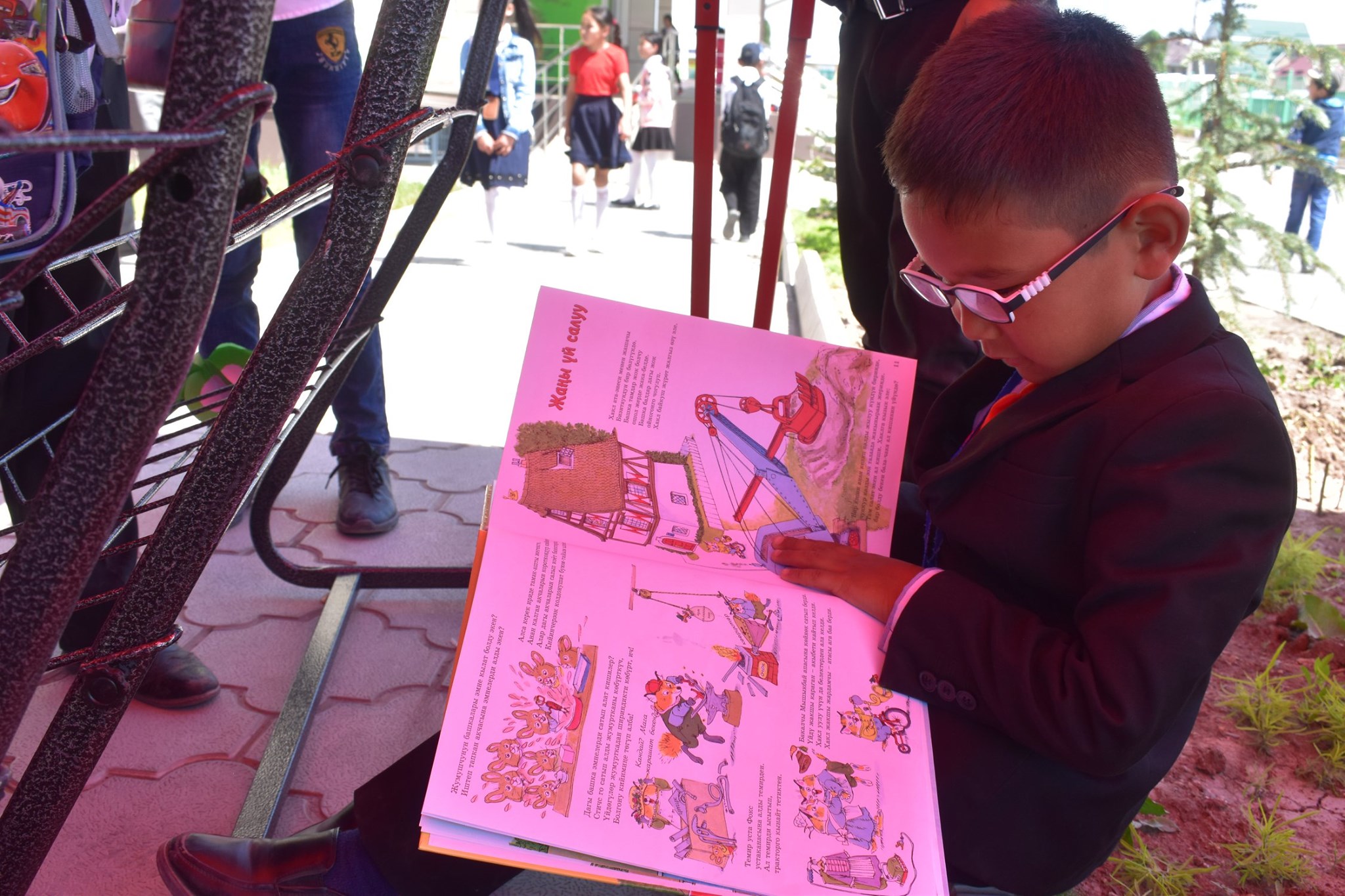 The permission to use children's photo was obtained from Bayalinov library.
This day was created by the International Board On Books For Young People, otherwise known as IBBY. Every year, a different IBBY Section has the chance to be the international sponsor of Children's Book Day. 
The sponsor of the day can choose a theme, as well as a prominent author from the host country being invited to write a message to the children all across the world. A well-known illustrator will also be chosen to put together a poster which will be used to advertise and market the event.
This year the USA is sponsoring the Day. The writer Margarita Engle called her address to children "Music of words", and Roger Mello presented a wonderful poster.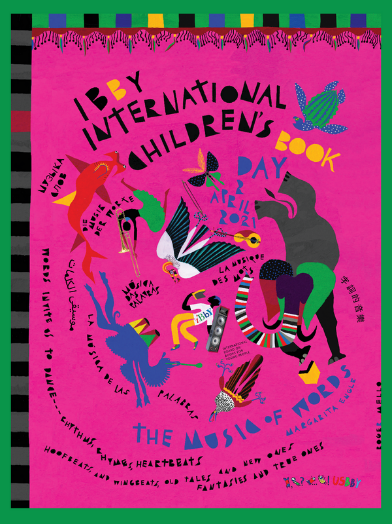 The idea of the holiday is supported all over the world.
In our country, libraries, publishing houses, schools hold exhibitions, fairs, competitions, festivals, meetings of writers with children on this day. For example, the Raritet publishing house traditionally organizes meetings and provides discounts on children's books throughout the week.
Chyngyz Aitmatov, Musa Dzhangaziev, Kasymaly Bayalinov set a high standard for children's literature in Kyrgyzstan. Among modern children's writers, books by Altyn Kapalova, Svetlana Lugovoy, Kasymaly Dzhantoshev, Zholon Mamytov, Melis Abakirov are well known. They are doing great work on promoting the importance of literacy and reading to children.
The intention to create a collection of children's books at our university and to involve children in reading and discussing children's literature from foreign countries belongs to AUCA professor Clyde Forsberg.
Thanks to his undertakings, our collection contains wonderful books that help children make amazing discoveries, immerse themselves in the world of adventure, communicate with literary heroes of the same age, discover the fascinating world of literature, and love the book.
We invite all interested to the AUCA library room 340 to check out books from our children's collection.