Hottest profession of tomorrow: Data Science and Data Scientist
March 17, 2021
According to International Data Corporation the volume of data stored in the Global StorageSphere is doubling approximately every four years. Data is becoming the world currency, which is used to form different business processes and predict prospective business ideas with the usage of various software.
If you want to learn how one person can manage a huge amount of data, how it affects your life and business, and why Data Science is one of the most in-demand areas, then this session with Mirbek Toktogaraev on March 25 at 12:00 is for you.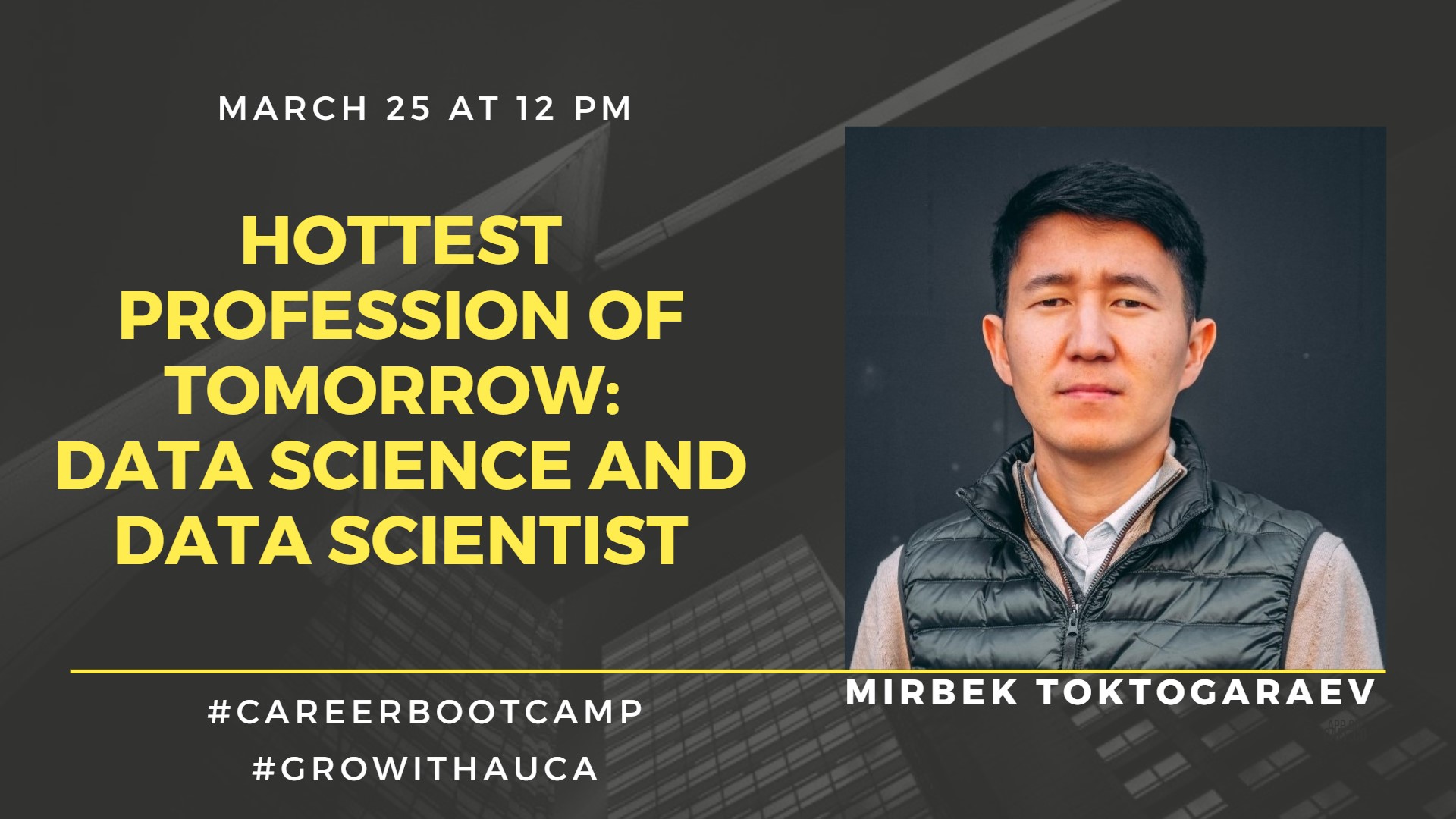 Mirbek is a data analyst who learned a new specialty during the pandemic in 2020 and got a job at a California-based startup Cherry Labs. It took him almost a year to study a new direction and get a job offer. Before he worked as a sales director at ERMEX GROUP.
You can also do it. Remember who owns the data owns the world.
Registration link has been sent out to student emails. If you did not receive it, email career@auca.kg