Registration for the Victoria contest has started
February 14, 2021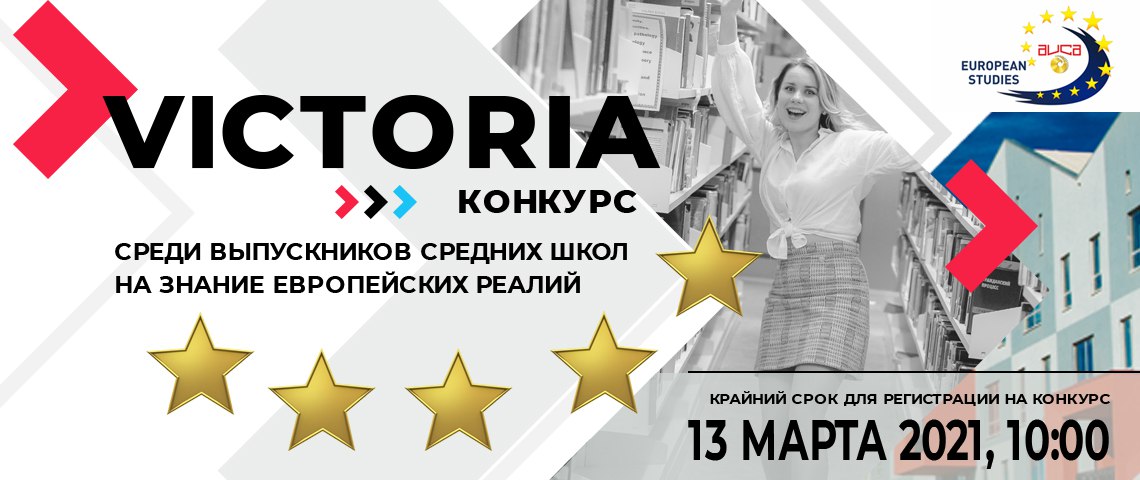 The VICTORIA contest among high school graduates of the Kyrgyz Republic, and young people under 22 years old who have a certificate of secondary education, citizens of Kyrgyzstan. The contest topic is European realities. Winner receive a scholarship to study in European Studies bachelor's program at the American University of Central Asia.
The competition program includes questions on geography, art, history, literature, and politics of the European Union. Each prospective participant must register online here. Winners of the competition will receive a significant discount on tuition fees.
Victoria 2021 contest important dates:
Registration starts: February 14, 2021

Registration ends: March 12, 2021, 6:00 pm

Date of VICTORIA contest: March 14, 2021, at 9:00 am
Competition program:
Geography of Europe

History: the Reconquista in Spain

Fine Arts: The Châteaux of the Loire Valley, France

Literature: Johann Wolfgang von Goethe

Politics: Lisbon Treaty
Please carefully read the full text of the Regulations of the annual Contest VICTORIA. It is necessary to read this document before filling in the registration form.