Virtual Open House Day
February 4, 2021
The American University of Central Asia welcomes all applicants and their parents to the Virtual Open House event that will take place on Saturday, February 13, 2021.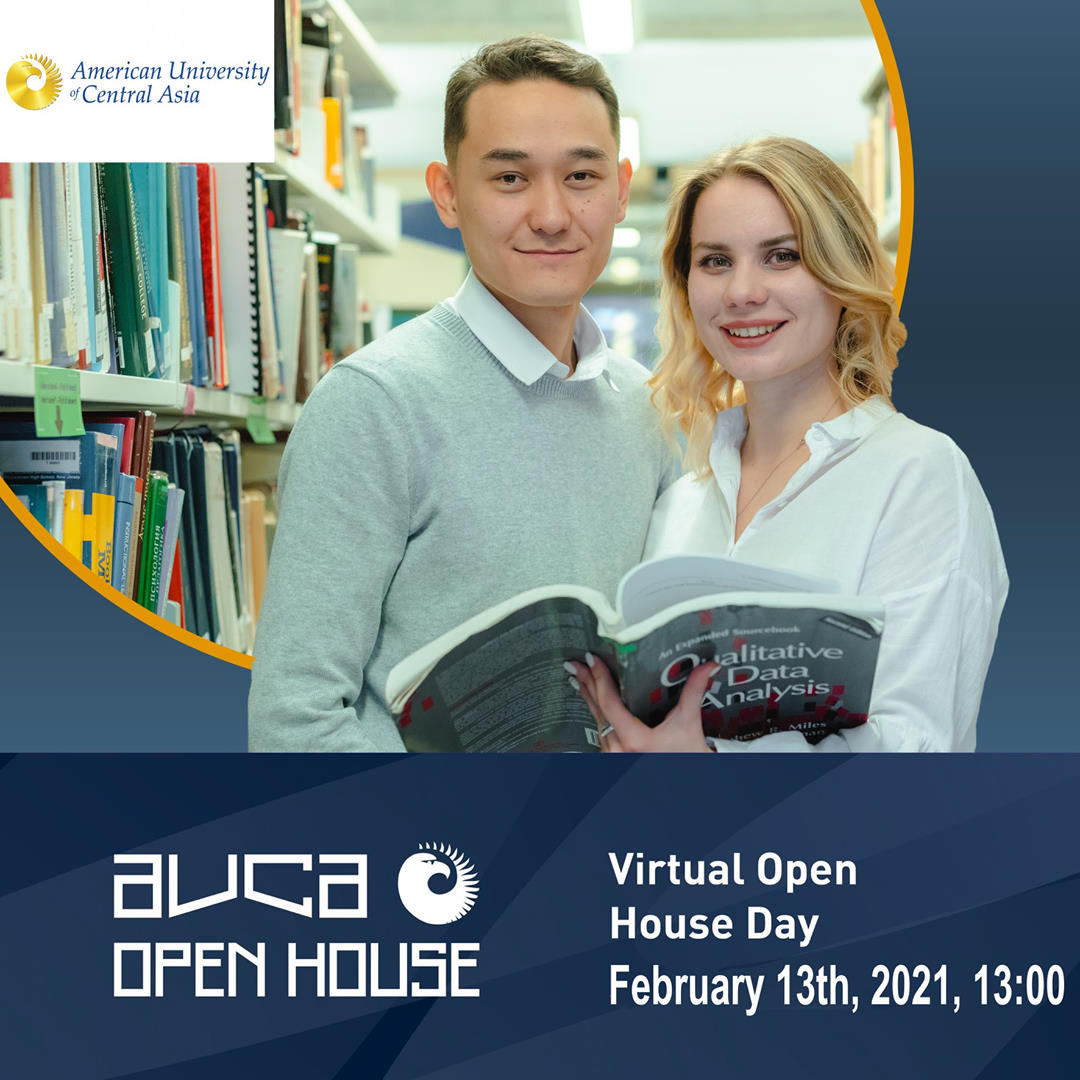 You will have a chance to meet our current students and faculty and explore AUCA academic programs, requirements, and procedures for admissions and financial aid. Online presentations of each academic department will be held during the entire day.
Please register here https://openhouse.auca.kg/en/main. The department presentation schedule is available on the website. Join us and see what AUCA offers.