Congratulations to Dr. Begaiym Esenkulova!
February 2, 2021
We are pleased to announce that Dr. Begaiym Esenkulova, an Associate Professor of AUCA Law Division, has become one of the winners of 2020 Contest for Innovative Assignment Design for the Connected Learning Environment.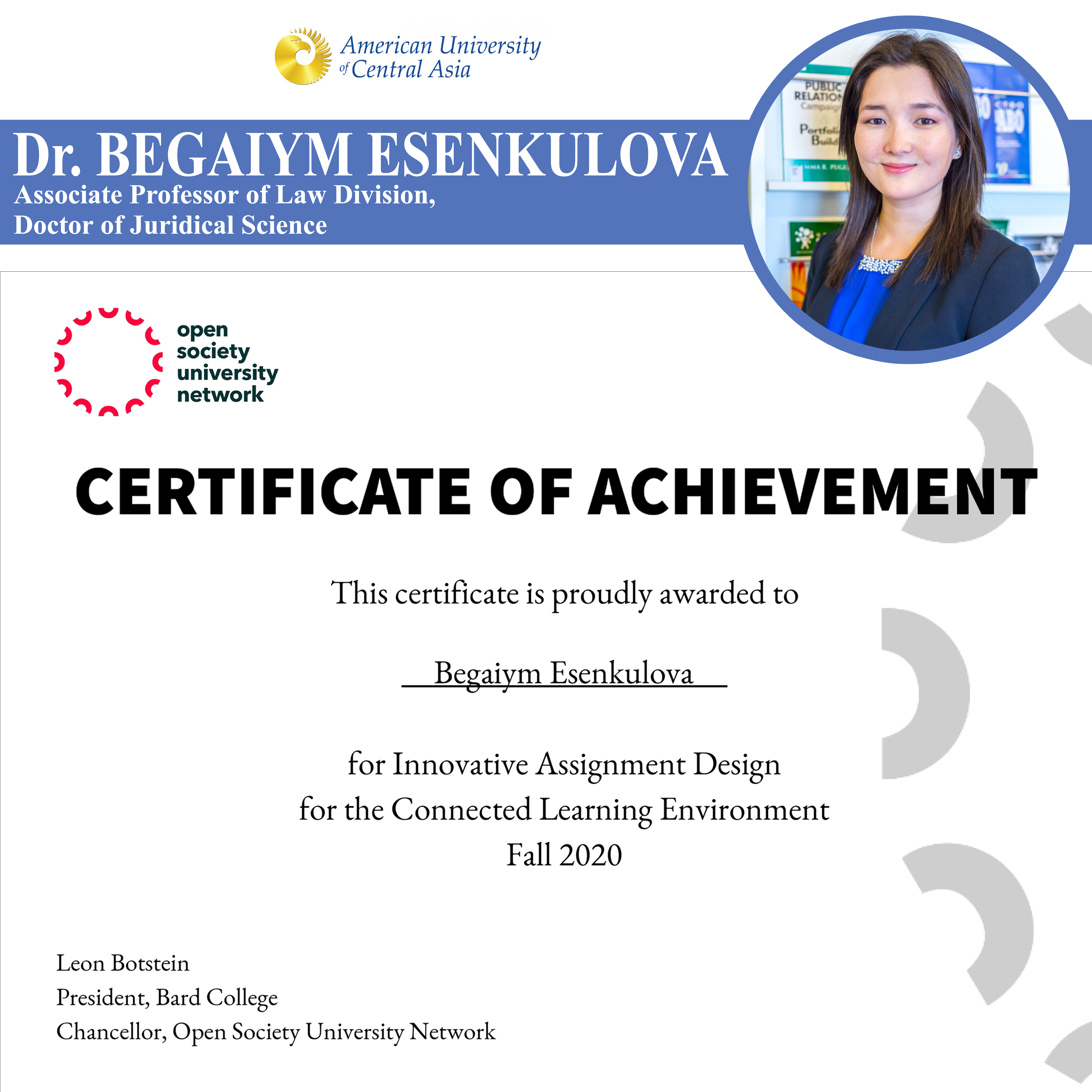 As part of this contest, Dr. Esenkulova has shared her course assignments and in-class activities that have worked well in the online teaching context. The contest has been held among faculty of the Open Society University Network (OSUN).
OSUN is a global partnership of educational institutions that integrates learning and the advancement of knowledge across geographic and demographic boundaries, promotes civic engagement on behalf of open societies, and expands access to higher education for underserved communities.