Meet WARC new tutors
October 7, 2020
WARC: "To help the American University of Central Asia community get to know our new tutors, we will be publishing new tutor profiles every week. This week, we're pleased to introduce Khiradmand Sheraliev, a writing tutor."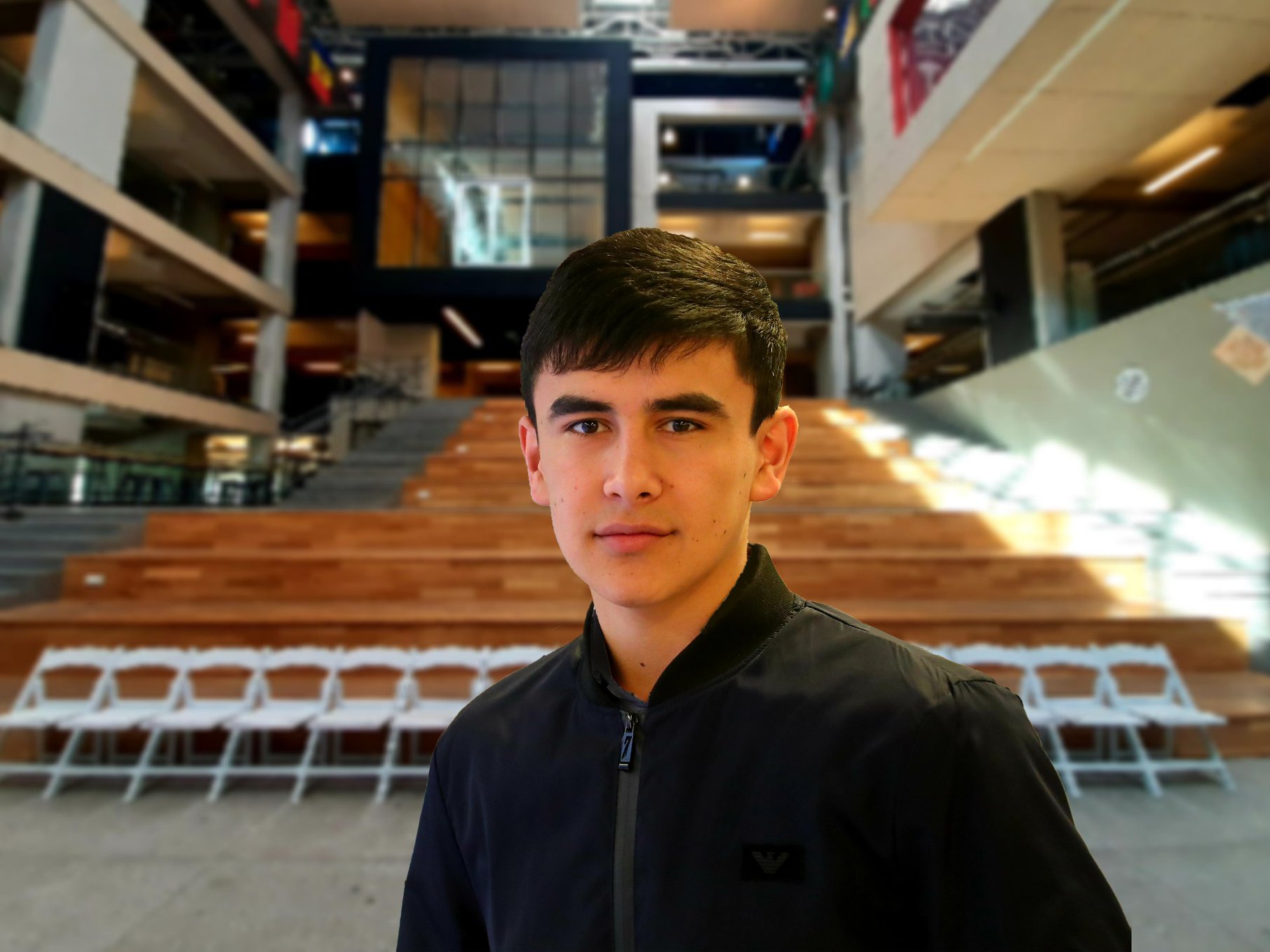 You can book a session with Khirad at our website: https://warc.auca.kg/login
Tell us a little bit about yourself! Where did you grow up, what are your hobbies, what are your interests?
I am a junior at the American University of Central Asia majoring in International and Comparative Politics. I am also a staff writer at The New Star independent student newspaper and a tutor at AUCA Writing Academic Resource Center, which aims to provide academic assistance to students in fields like writing, math, economics, etc. Currently, I am an exchange student at Bard College in New York, where I combine international relations courses with an internship for academic credit. And I am an intern at the European-American Business Organization for the fall of 2020.
My background is diverse. I was born in one of the small villages of Tajikistan and spent my first two years here. In 2002, my father got a job in Panjakent and thus we moved to this place. I can say I grew up in this town as I successfully completed kindergarten and took the first step of my high-school journey here. In 2016, we moved to Khujand city and it was a turning point in my life. Khujand gave me things that I could not find in Panjakent. The environment, people, teachers, and educational centers gave me a new perspective and impulse to learn and grow. I made a lot of friends who helped me to learn English, enhance my outlook, and participate in different workshops and tournaments. Coming to Khujand was a progressive point in my life.
How did you choose your field of study?
I am a curious person who likes storytelling, exchanging ideas, problem-solving, and discussing social and world issues. I also like public speaking and delivering my point of view to the public. That is why I chose political science, believing that it would match my interest in the future. Looking back, I see that the true source of my interest in politics initiated from the school, when I was in tenth grade. Because of my public speaking skills, my teachers always picked me to present any announcements, holidays, or celebrations on the stage. I was also curious about taking part in different debates and conferences (MUN, OSCE) in the American Space of Khujand. I see these two extracurricular activities that I was frequently involved in as the main reason for my ambition in the political field. Being the main speaker in many Tajik official holidays and festivals at school allowed me to identify my public speaking ability and learn a lot about the politics of the country. Moreover, it helped me to meet with some governmental employees of Tajikistan and have a conversation with them, which was inspiring. Furthermore, being a regular participant in some political conferences in Khujand expanded my knowledge about many countries and international issues. These two activities allowed me to take the first theoretical step toward my career goals in the sphere of politics.
What got you interested in being a WARC tutor? Have you ever been a tutee at the WARC?
Continuing my higher education at AUCA, I experienced the extraordinary academic atmosphere of this university that proved to me the power of writing. Words have impact. Writers, intellectuals, and influencers have known about their power of ideas for centuries. Writing, in fact, supports me to discover not only what I already know but also what I can know better. Of course, it was not easy to adjust to a liberal arts educational system. Notwithstanding, AUCA astonished me with its unique academic support service, the Writing and Academic Resource Center (WARC). This center is like a family that has smart, kind, beautiful tutors and staff who look at students, especially freshmen, as parents look at their newly born children. Students come with any academic questions or confusion, and they try to provide them well-detailed responses. I am one of those freshmen who was a constant WARC-visitor in the first two semesters. And more than that, I am one of those who could feel the WARC's true atmosphere full of love, benignity, attention, and solicitude. WARC helped me a lot to deal with my academic challenges in my freshman year, particularly with writing various research papers. Tutors did not edit or make my papers perfect but instead, they gave me key strategies and principles to develop my essays independently. Accordingly, I learned a lot from WARC tutors and staff, as well as Professor Nicholas Walmsley. That was the main driver of my interest for being a writing tutor and help students, as tutors helped me once I had difficulties.
How have your first days as a tutor been so far? Have they been as you expected? Has there been anything surprising so far?
We, the WARC community, already had the Training Day Session where we learned about the service's policies and the necessary skills needed for a successful tutor. These skills include: confidence, dedication, organization, dialog building, problem solving, active listening, etc. I have already been working with tutees for a week, and it is so inspiring. I feel I am using the above-mentioned skills better each time. Truth be told, I fall in love with the phrase tutees say at the end of the session: "It was a productive and very useful session and I have a few ideas to work on independently." It gives me a sense of satisfaction and enthusiasm to keep myself positive for tutoring better every single time.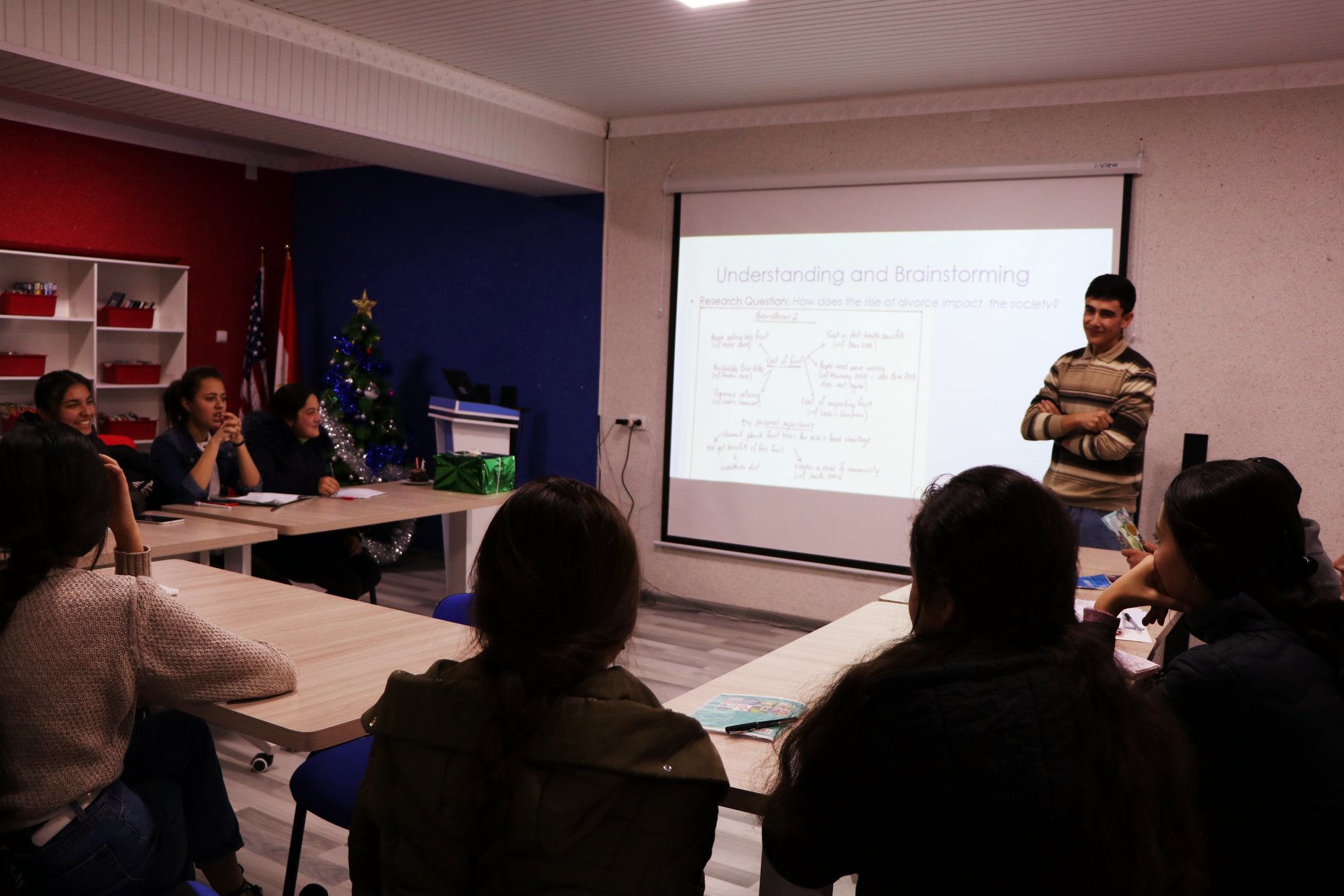 What advice do you have for students who think they might need academic help? What advice do you have for students who might want to become WARC tutors in the future?
I encourage all students to get advantage of WARC service for their personal and academic development. I also encourage them to find what they love to teach and focus on improving their skills in this field and get ready to apply for WARC. At the same time, I highly suggest interested students enhance their communication skills.