Anthropology Club Meeting: "Marriage ceremonies in Kazakhstan: Norms and their change"
October 1, 2020
Dinara Abildenova, a senior lecturer of Kazakh National University named after Al-Farabi gave a presentation "Marriage ceremonies in Kazakhstan: Norms and their change" on September 30, within the AUCA Anthropology Club meeting.
In this presentation she focused on social changes that took place in Kazakh marriage ceremonies after the country's independence:
"Starting from the beginning of 2000s every life cycle celebration in rural areas of Almaty province become conspicuous. Celebrations from tent moved into fancy restaurants. In 2010s even local restaurants did not meet the requirements of local elite. As a solution some have chosen instead of local restaurants the ones in Taldykorgan (the province center) or even more prosperous ones in Almaty. These people had larger social networks and rural restaurants had not built for people more than 200 people. As the share of wealthy people in the region is not that much the newly built restaurants are not attempting to increase their capacity.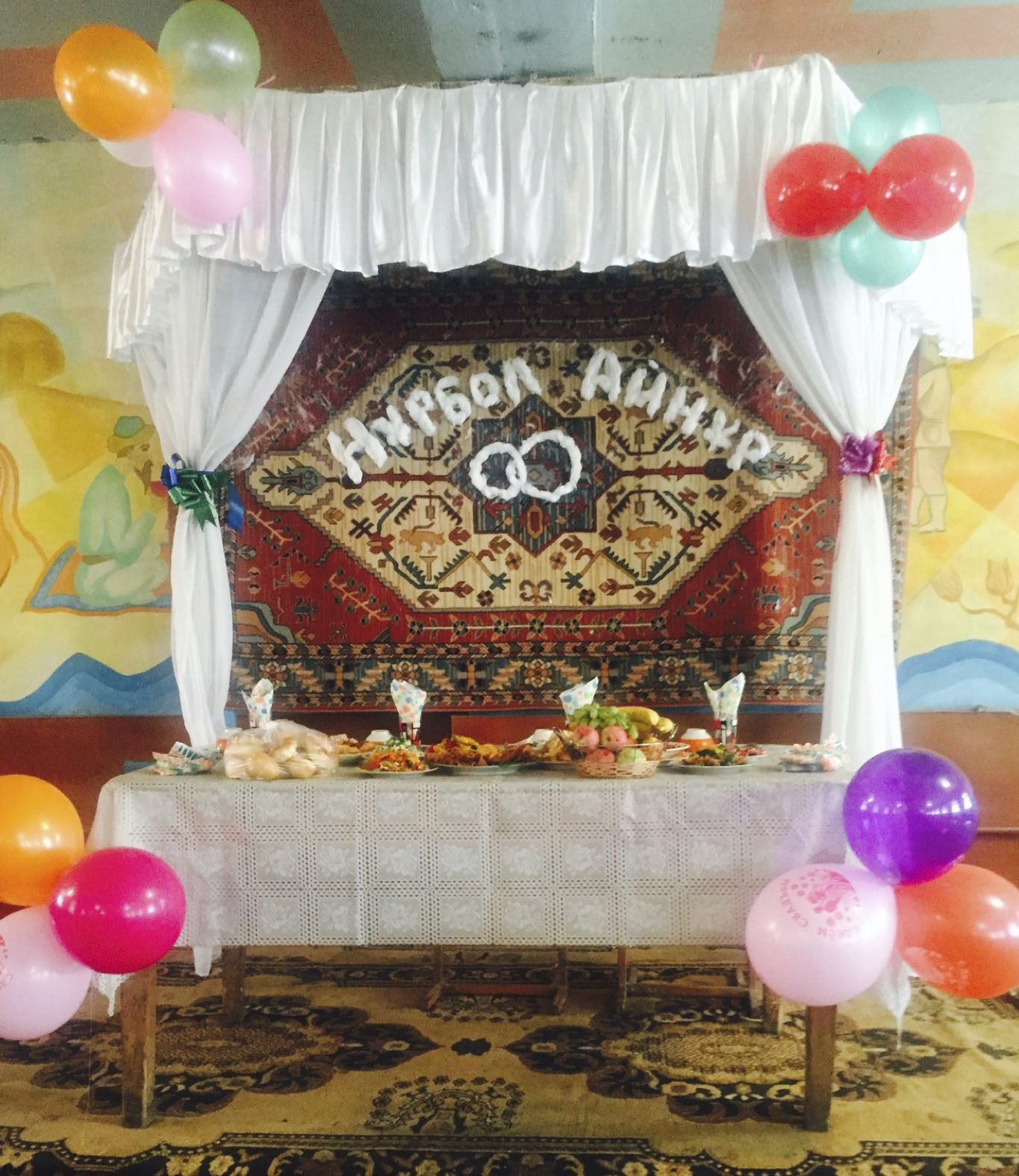 On the other hand, with the rise of citizens involved in small businesses more and more people attempt to keep up with trends (social norms) set by richer people. Other bulk of citizens in this race have to get into debts by taking loans from the bank. Some individuals even attempted to introduce other solutions of dealing with limited capacity of local restaurants that allowed them to invite more people from their social network. They divided the main wedding celebration into two parts by separating the ceremony, which is usually conducted during the wedding feast. However, this new invention did not find immediate continuation in the region. As it comes to an economic downturn. This I consider as an attempt of norm change. The main findings of this research show that the economic ups and downs play one of important roles in norm change.
Bio:
-BA and MA in cultural studies (KazNU named after al-Farabi)
-PhD candidate in social anthropology at University of Zurich.
-From 2013 to 2020 worked as a research and teaching assistant at University of Zurich.
-Since September of 2020 working at Kazakh National University named after al-Farabi as a senior lecturer.
-Research interests:
• Economic Anthropology: consumption, household economy.
• Anthropology of marriage, kinship, life cycle feasts, marriage payments
• Informal institutions, social norms, deviation
• Central Asia, Kazakhstan.