Where do our graduates work?
September 9, 2020
The AUCA LL.M. program offers an opportunity to receive professional knowledge and skills in law, from Professors with international teaching experience that come from US, European Union and other states.
AUCA Masters of Laws provides with dual degree and exchange programs with Indiana University, (USA), Mykolas Romeris University, European Humanities University (EU), University of Arizona (USA).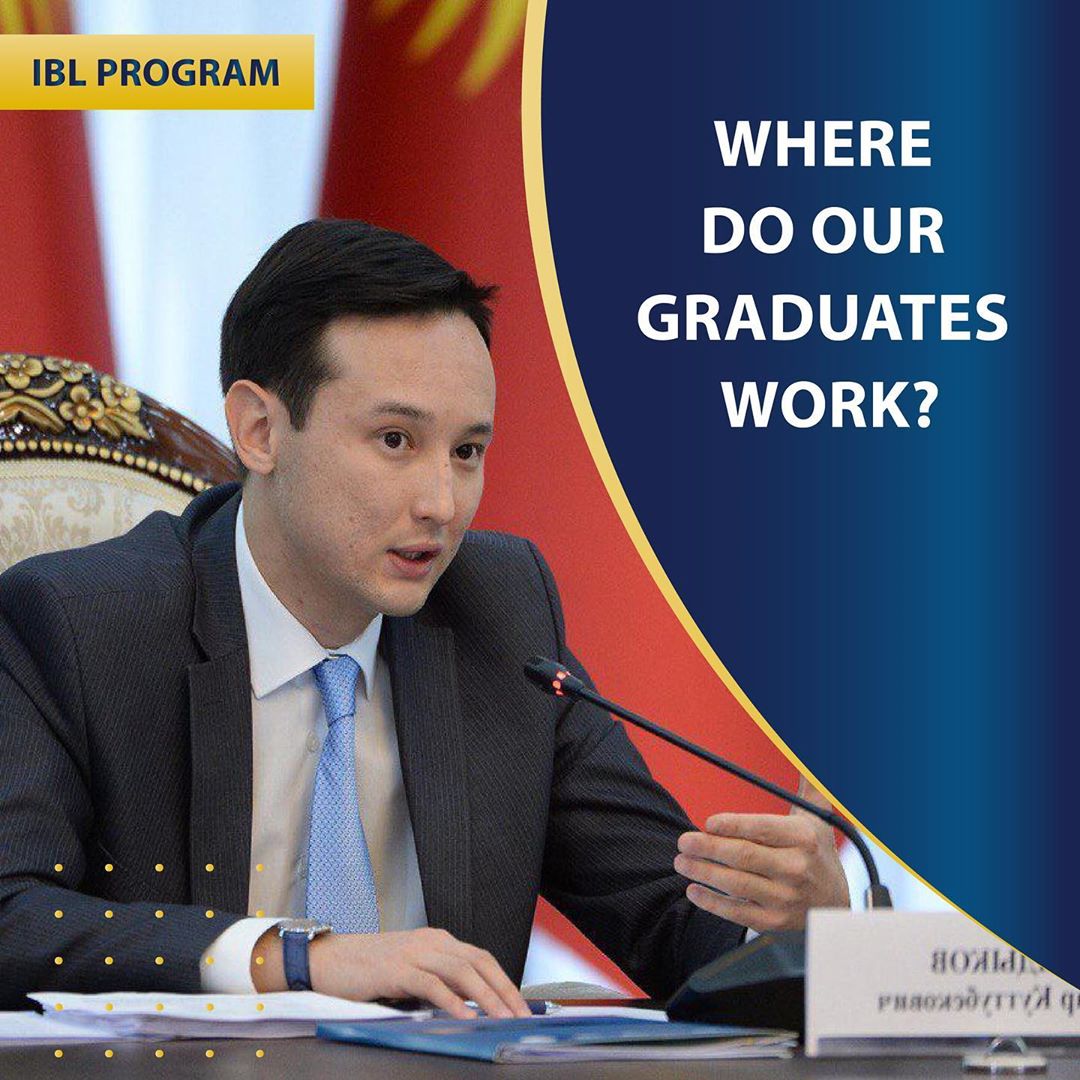 We can proudly declare that our graduates are in great demand in the labor market! They work in
prominent state, private and international institutions as well as organizations, such as:
Governmental:
▫️Jogorku Kenesh of the Kyrgyz Republic
▫️Ministry of Justice of the Kyrgyz Republic
▫️Ministry of Transport and Communications of the Kyrgyz Republic
▫️State Tax Service of the Kyrgyz Republic
▫️State Intellectual Property Service of the Kyrgyz Republic
▫️Community Development and Investment Agency of the Kyrgyz Republic
▫️Akyikatchy (Ombudsman) Office of the Kyrgyz Republic
⠀
International:
▫️UN
▫️Economic Commission for Europe, Switzerland
▫️United Nations High Commissioner for Refugees
▫️Islamic Development Bank, Saudi Arabia
▫️International Criminal Court, The Hague, Netherlands
▫️National Red Crescent Society
▫️Norwegian Center for Human Rights, ICLHR Initiative
▫️USAID
▫️American Bar Association Rule of Law Initiative (ABA / ROLI)
▫️Soros Foundation
▫️ACCELS
▫️International Business Council
▫️International Center for Not-for-Profit Law
Private:
▫️"Kalikova & Associates" Law Firm
▫️ "Adilet" Legal Clinic
▫️ "Consultant" Law Firm
▫️ "Lorenz" International Law Firm
▫️ "John Tyler and Partners" Law Firm
▫️ "Grata" Law Firm
▫️ "King & Spalding LLP" Law Firm
Read the full list here: @auca_law