A call for proposal to participate in the Student Visual Contest
April 16, 2020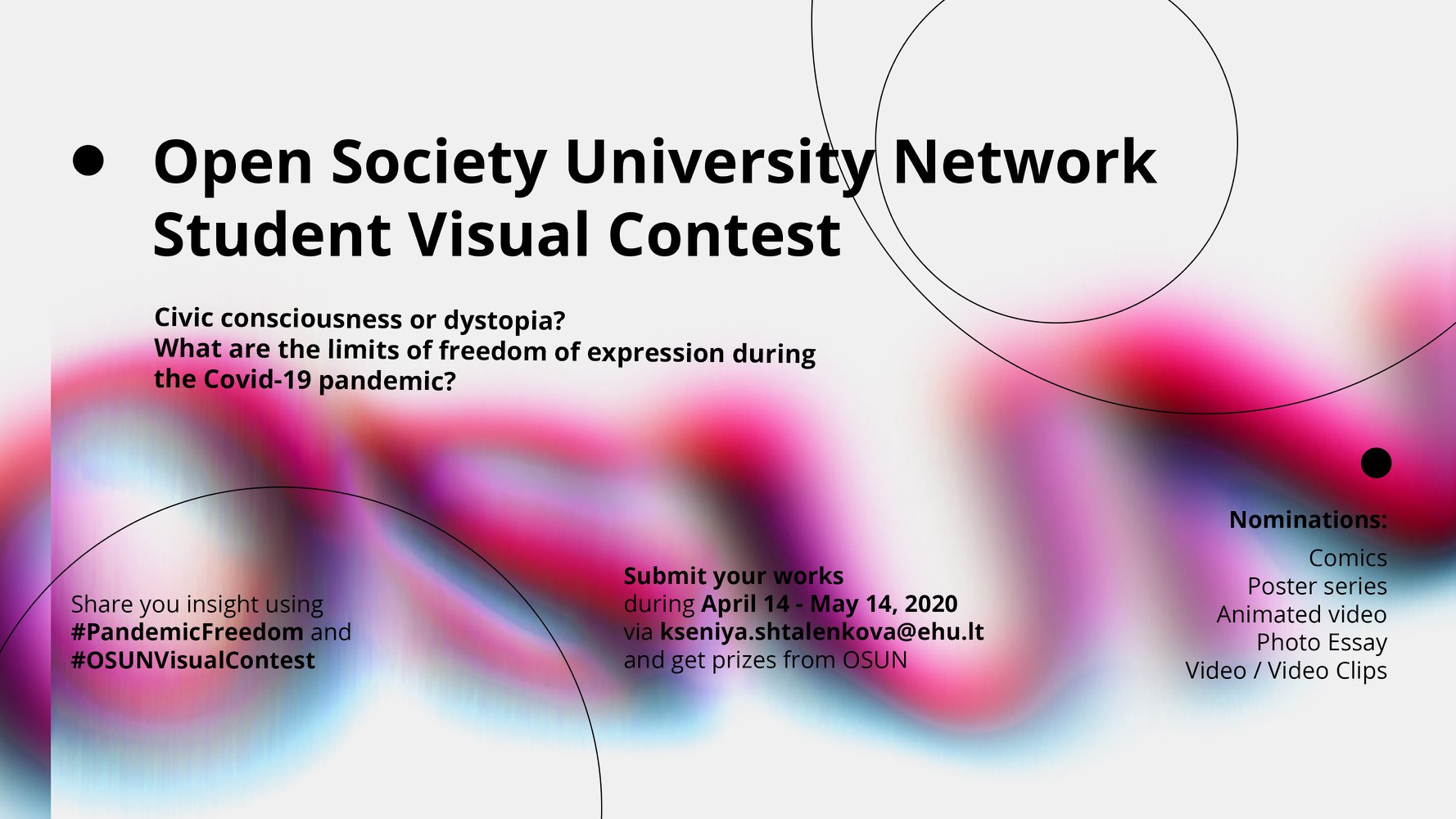 A call for proposal to participate in the Student Visual Contest organized by our partners European Humanities University (EHU) in Lithuania to the members of Open Society University Network (OSUN).
This is an open visual contest dedicated to the topic of Civic consciousness or dystopia? What are the limits of freedom of expression during the COVID-19 pandemic?.
Winning works will be selected for the online exhibition and special prizes sponsored by OSUN. Students are also encouraged to raise awareness about the freedom of expression in the age of the COVID-19 pandemic using hashtag #PandemicFreedom.
For the details and full instruction, please find the document in ENG and RUS by the link.
Important: The deadline is May 14, 2020. 
In case you have questions concerning the contest or challenge, please contact Kseniya Shtalenkova via kseniya.shtalenkova@ehu.lt.
Thank you and good luck!
P.S. Please feel free to reach out to us at international@auca.kg additionally for questions International Student office can assist with.